The Most Outrageous Things Donald Trump Has Ever Said
President Donald Trump has made so many shocking and offensive comments at this point that it's getting hard to keep track. Just about every week, he says something that leaves political pundits speechless, only for everyone to move on and forget about it.
So now that Trump is several months into his second year as president, let's take a look back on some of the most outrageous things that our president has actually said, ranking them in ascending order of insanity. Just to narrow things down, we're going to generally stay away from official campaign pledges and political stances, focusing more on off-the-cuff remarks and tweets.
15. When he blamed Kate Middleton after topless photos of her were published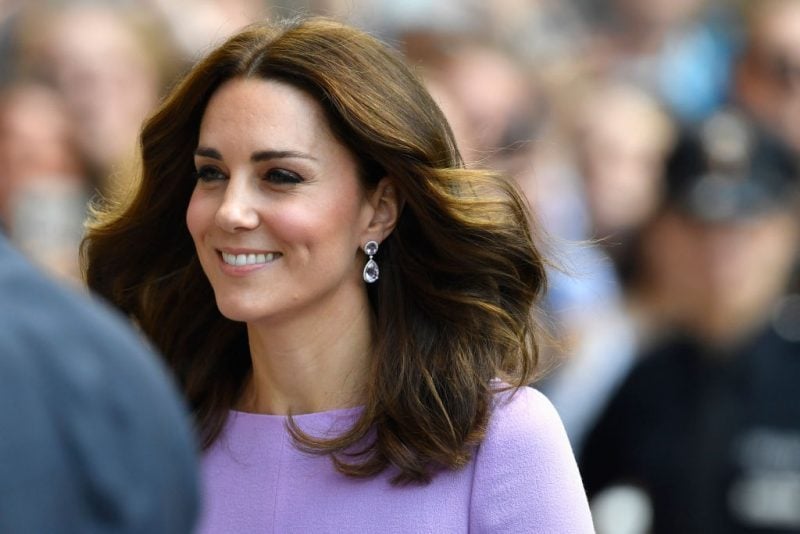 Back in 2012, Kate Middleton was out sunbathing without a top, and a photographer with a long lens camera snapped a photo of her half-naked. This photo was subsequently published in a French magazine, leading to widespread outrage.
But Trump didn't see it as a big deal. On Twitter, he blamed the victim, saying that Middleton shouldn't have been out sunbathing and that she only has herself to blame.
Next: Trump made this shocking comment about a woman running against him (no, not Hillary Clinton). 
14. When he said of a female political opponent, 'Look at that face'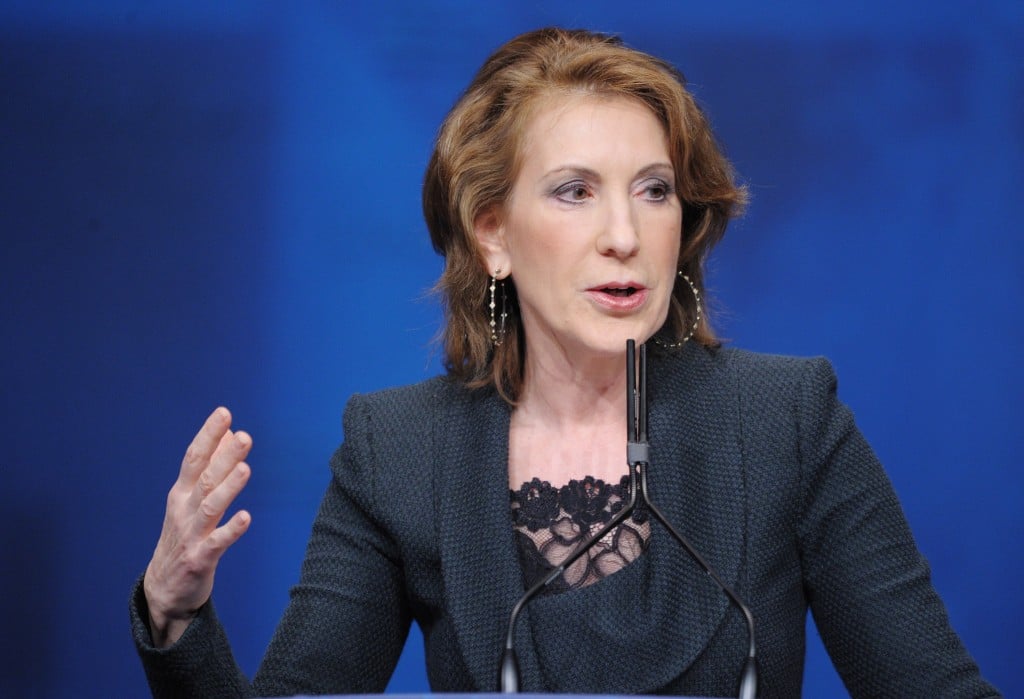 In September 2015, Trump was already being criticized for his history of sexist comments. So it didn't help when he suggested that his female opponent, Carly Fiorina, couldn't possibly be president because of the way she looks.
During an interview, Trump said of Fiorina, "Look at that face! Would anyone vote for that? Can you imagine that, the face of our next president?"
Trump himself seemed aware at the time that his comments might be seen as sexist. He added, "I mean, she's a woman, and I'm not [sic] s'posedta say bad things, but really, folks, come on. Are we serious?"
Next: The time Trump made an outrageous comment about his own daughter while she was sitting right next to him. 
13. When he said he would be dating his daughter if they weren't related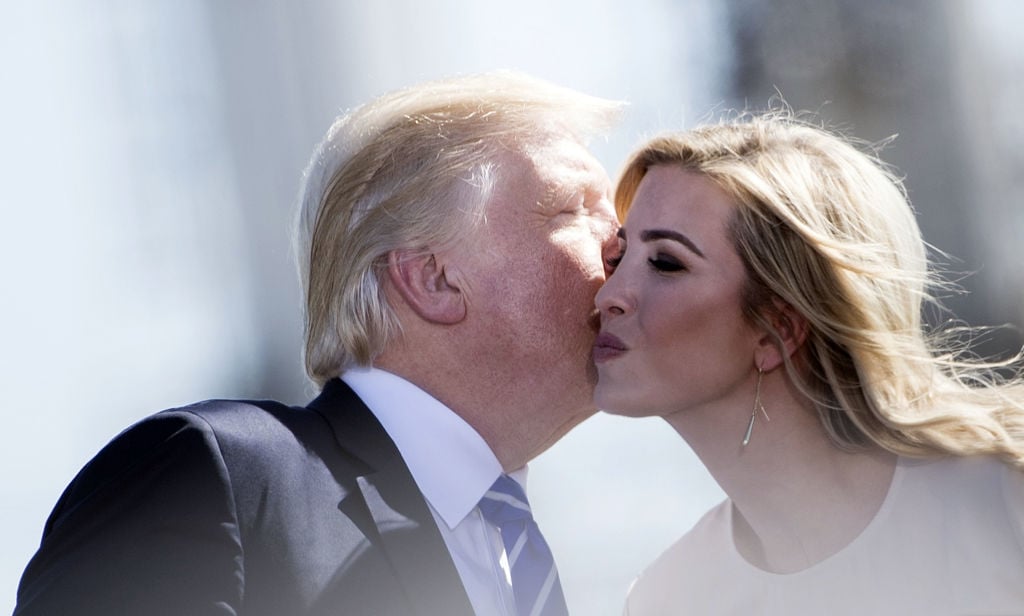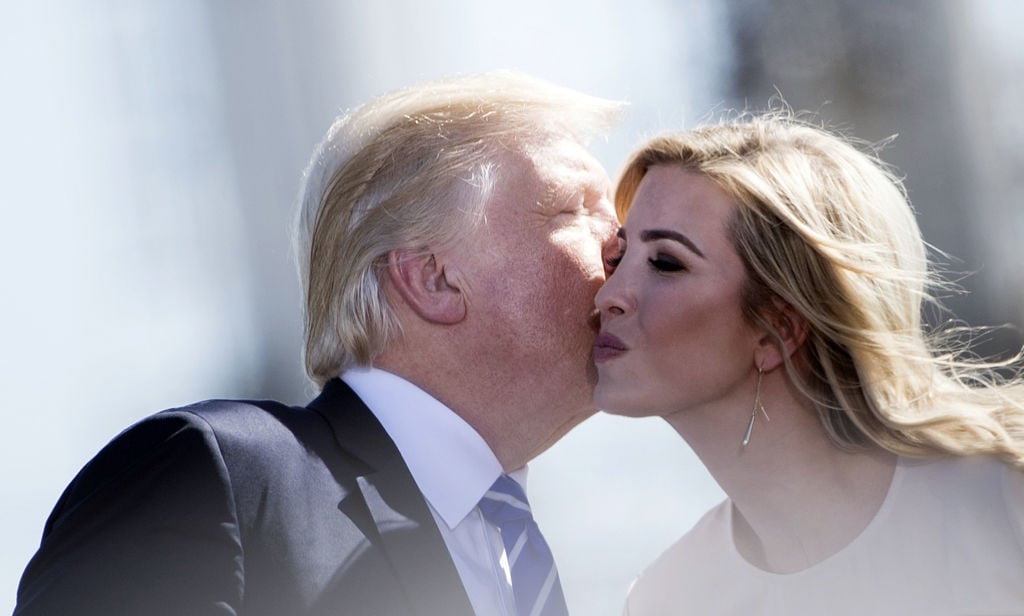 For some reason, Donald Trump has continuously made incredibly creepy comments about how hot his own daughter is. The absolute worst of those came on The View in 2006.
On the show, Trump was asked how he would feel if Ivanka were to pose for Playboy. In response, the future president was quick to point out that his daughter has "a very nice figure." He then said, "If Ivanka weren't my daughter, perhaps I'd be dating her."
Making this remark even creepier is the fact that Ivanka was actually sitting right next to her father when he said it. On separate occasions, Trump has said that Ivanka has "got the best body," that she is a "great, great beauty," and that she is "very voluptuous."
Next: When Trump encouraged his supporters to commit a crime, promising to pay their legal fees. 
12. When he told supporters at his rally to 'knock the crap out of' protesters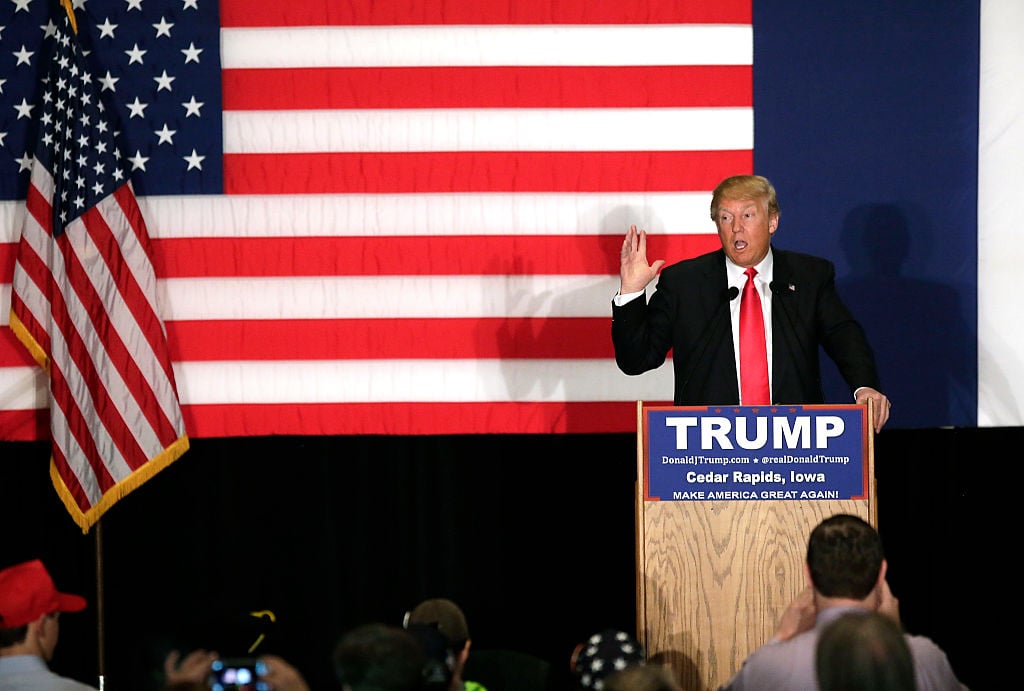 During the election, Trump's rallies drew protesters on a consistent basis. Apparently having grown fed up with these interruptions, Trump during one rally actively encouraged his supporters to physically assault protesters.
"If you see somebody getting ready to throw a tomato, knock the crap out of them, would you?" Trump said. "Seriously. Okay? Just knock the hell – I promise you, I will pay for the legal fees. I promise. I promise."
During a separate rally, Trump bemoaned the fact that you aren't allowed to physically assault people anymore. Referring to a protester, Trump said, "You know what they used to do to guys like that when they were in a place like this? They'd be carried out on a stretcher, folks."
Later, some Trump supporters actually did punch protesters at rallies, although Trump never ended up paying any legal fees.
Next: Trump makes some shocking pro-Russia comments in a 2015 interview.  
11. When he defended Vladimir Putin and said the U.S. is just as bad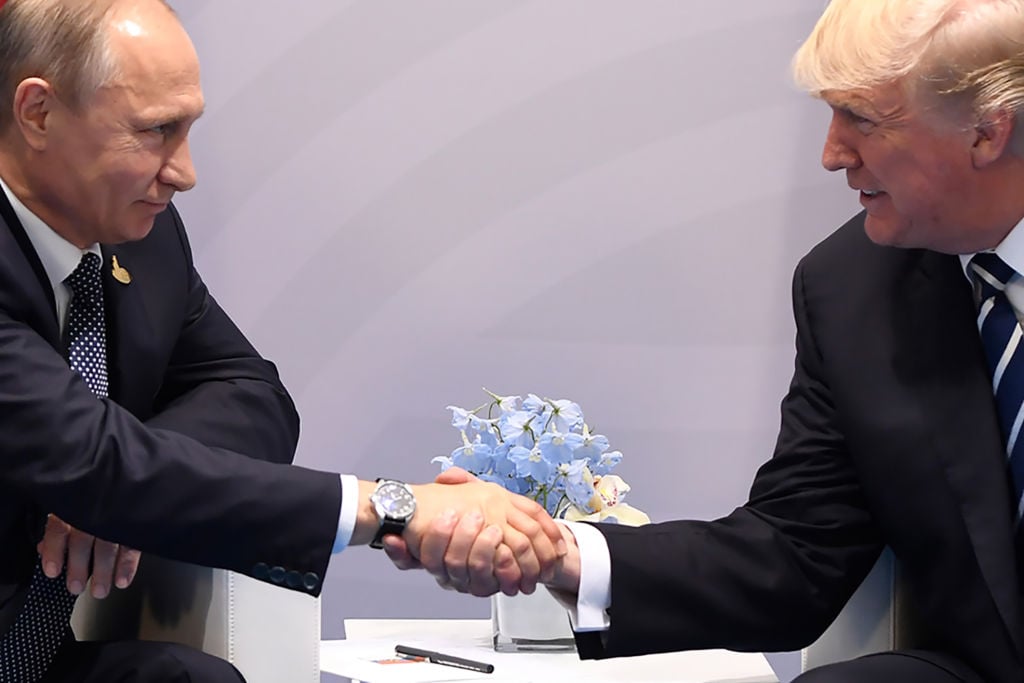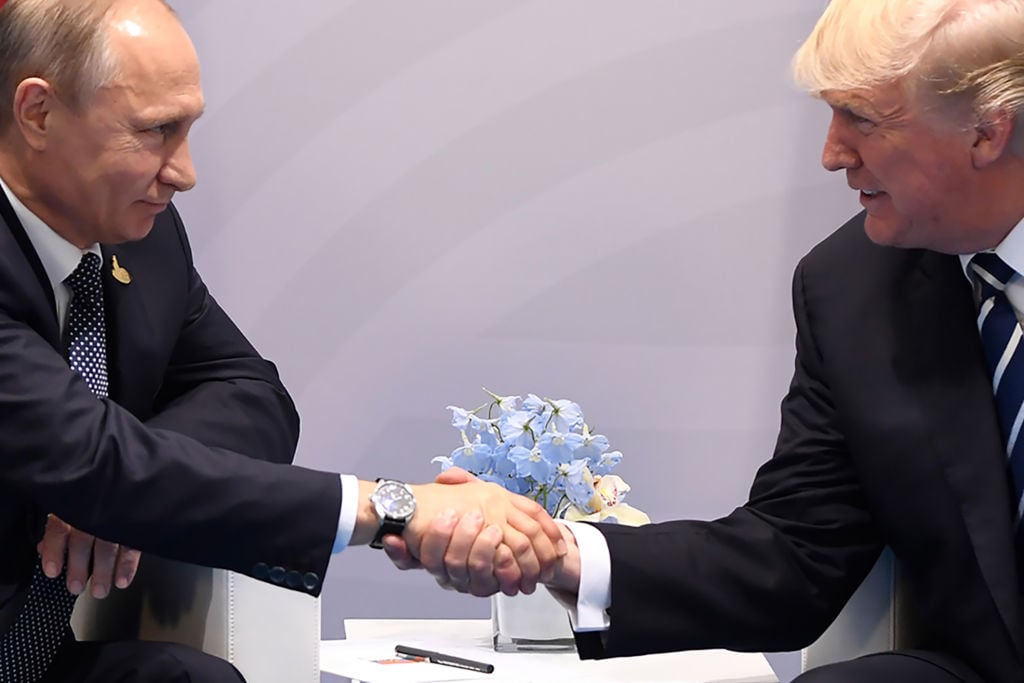 All throughout the election, Trump kept on coming to the defense of Russian President Vladimir Putin. Probably the most outrageous time he did so was during a 2015 interview on Morning Joe.
Trump was asked how he felt about Vladimir Putin complimenting him, and Trump said he felt good about it. Joe Scarborough pointed out that Putin kills journalists and political opponents, in addition to invading countries. Trump said that at least Putin is a leader, unlike Barack Obama.
When Scarborough once again pointed out that Putin kills journalists, Trump said, "Well, I think our country does plenty of killing also, Joe."
Next: Trump speaks about his anatomy in front of an audience of millions of people.  
10. When he bragged about the size of his penis during a presidential debate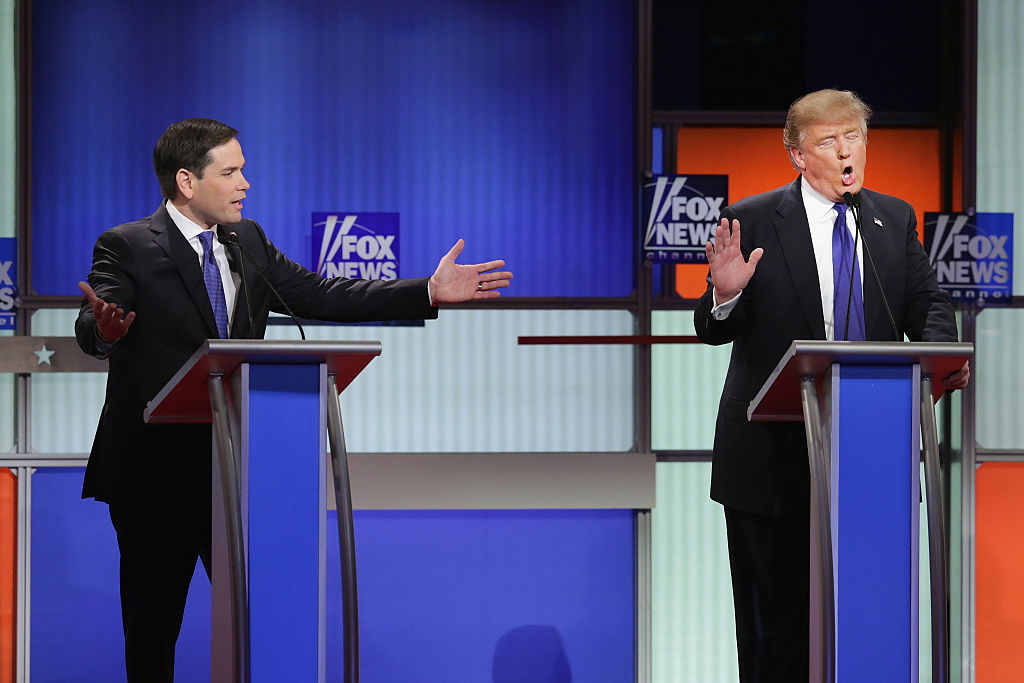 Yes, this actually happened. During a Republican presidential debate being broadcast to an audience of millions, Trump publicly declared that he has a large penis.
This came after Marco Rubio had on a separate occasion made jokes about the size of Trump's hands, suggesting that Trump must also have a small penis. Apparently, Trump felt the need to set the record straight.
"He referred to my hands, if they're small, something else might be small," Trump said. "I guarantee you there's no problem."
Next: House Speaker Paul Ryan referred to this as the "textbook definition of a racist comment." 
9. When he said a Mexican judge was biased against him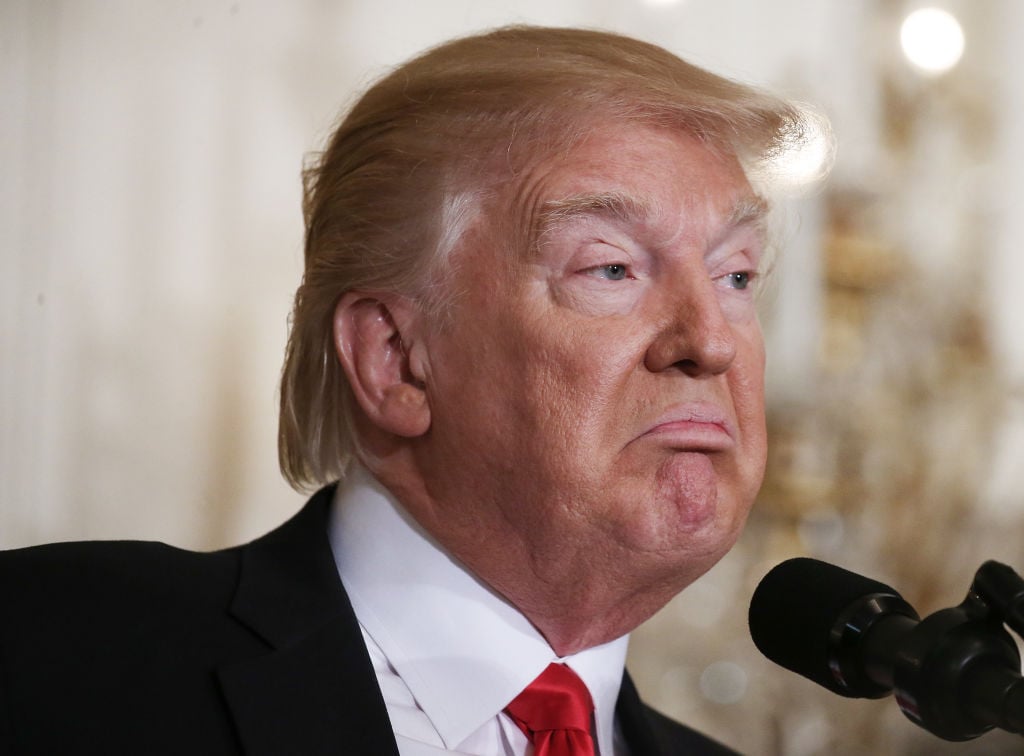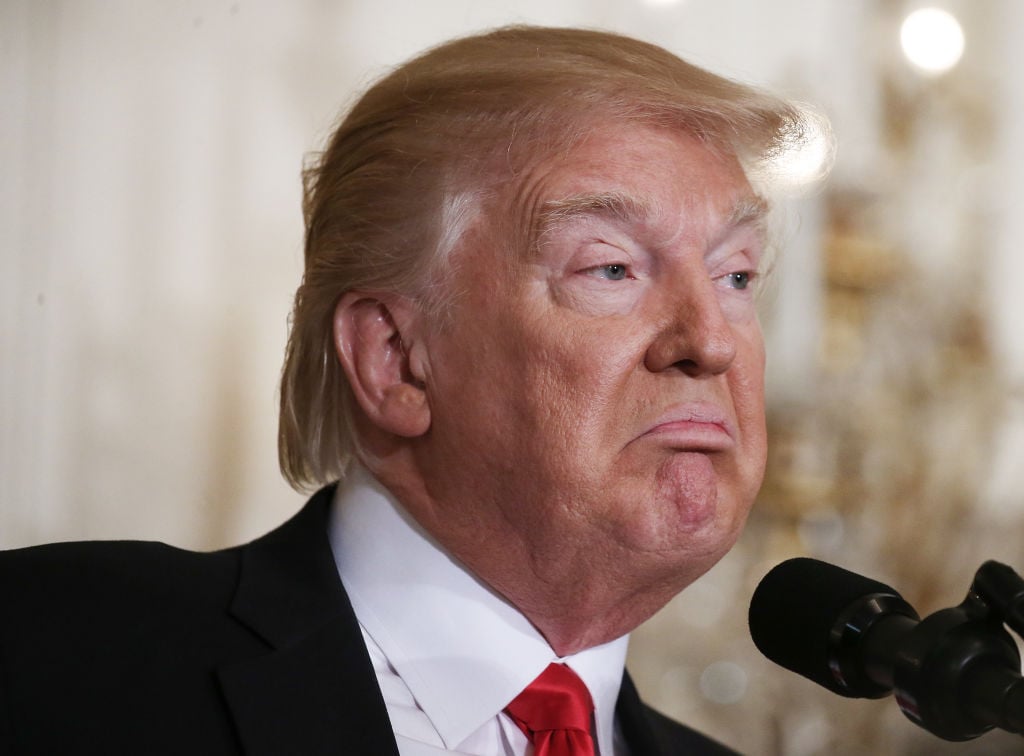 In 2016, there was an ongoing court case over Trump University, and the case was being seen by Judge Gonzalo Curiel. After Judge Curiel called for the unsealing of documents relevant to the case, Trump suggested that the judge was biased against him because of his Mexican heritage. Trump said this on a few occasions, including once during a Fox News interview.
"I think the judge has been extremely hostile to me," he said. "I think it has to do with perhaps the fact that I'm very, very strong on the border. Very, very strong on the border. And he has been extremely hostile to me. This is a case that in our opinion should have been won a long time ago."
During a subsequent interview with CNN, Jake Tapper pointed out that saying someone can't do their job because of their race is basically the definition of racism. Trump disagreed and doubled down on his previous comments. "We're building a wall," he said. "He's a Mexican."
Next: Trump made this claim about a political opponent of his and was never able to prove it. 
8. When he said he had proof that Barack Obama wasn't born in the United States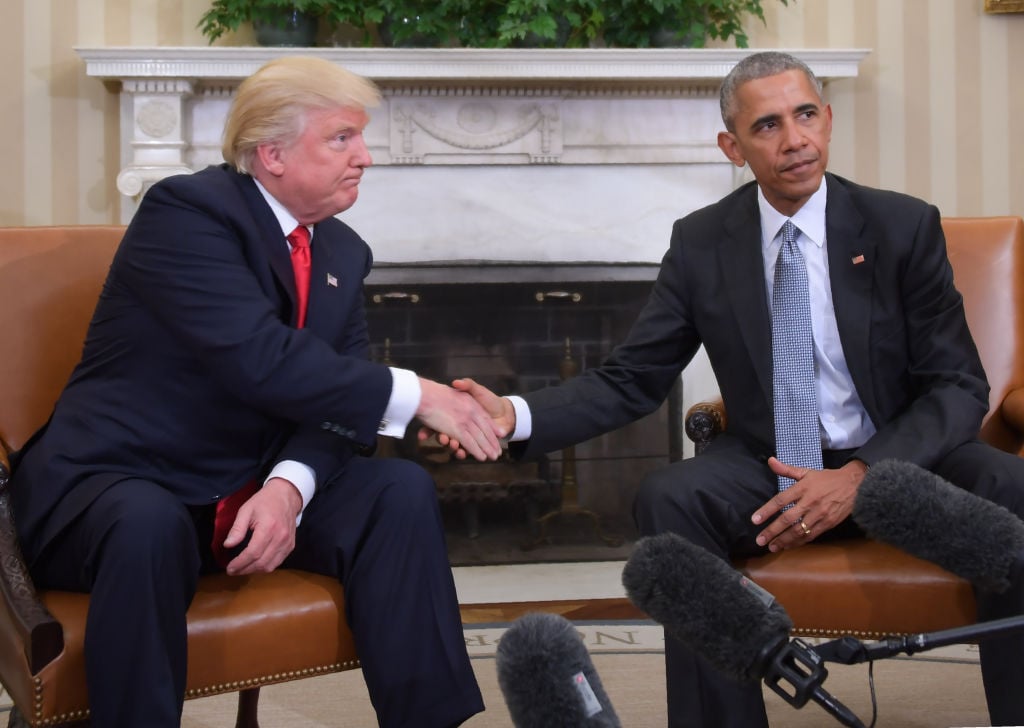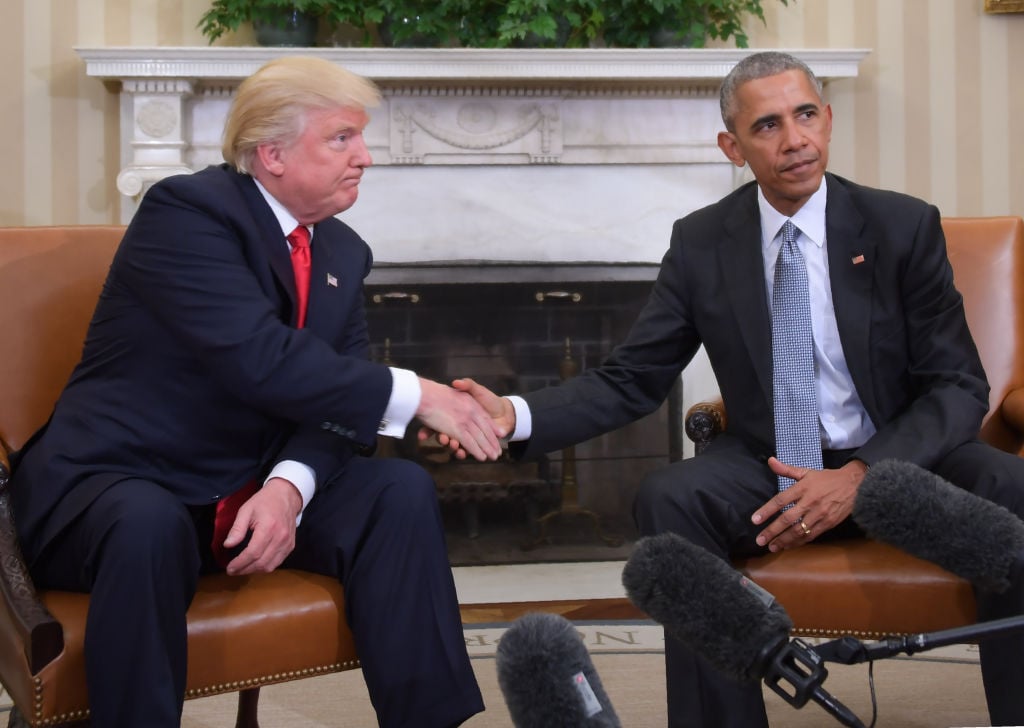 For years, Donald Trump repeatedly suggested that Barack Obama was not born in the United States. In fact, this is part of what he built his political career on. Trump had absolutely no proof of this, but he continued to float the conspiracy theory.
He didn't just repeat what others had said, though. At one point, Trump actually suggested that he had evidence that Barack Obama's birth certificate is a fake, saying that he has heard this from a reliable source. Trump never ended up sharing anything from this source, and years later, he blamed the birther lie on Hillary Clinton.
Next: Trump made this misogynistic comment in an old interview, only to later deny he said it by making another misogynistic comment. 
7. When he said husbands should treat their wives poorly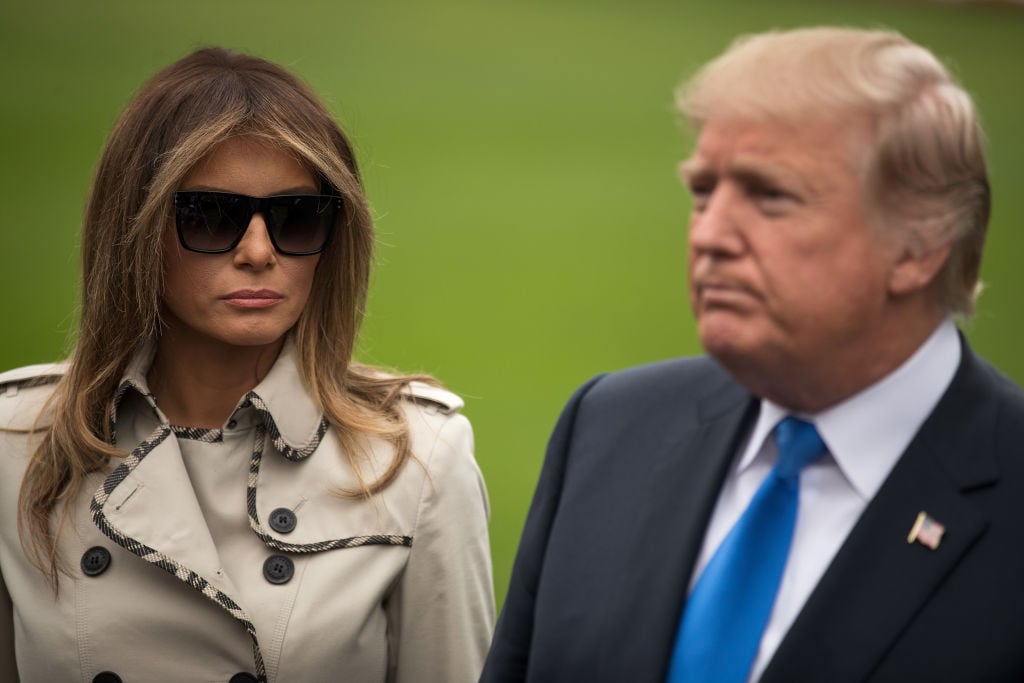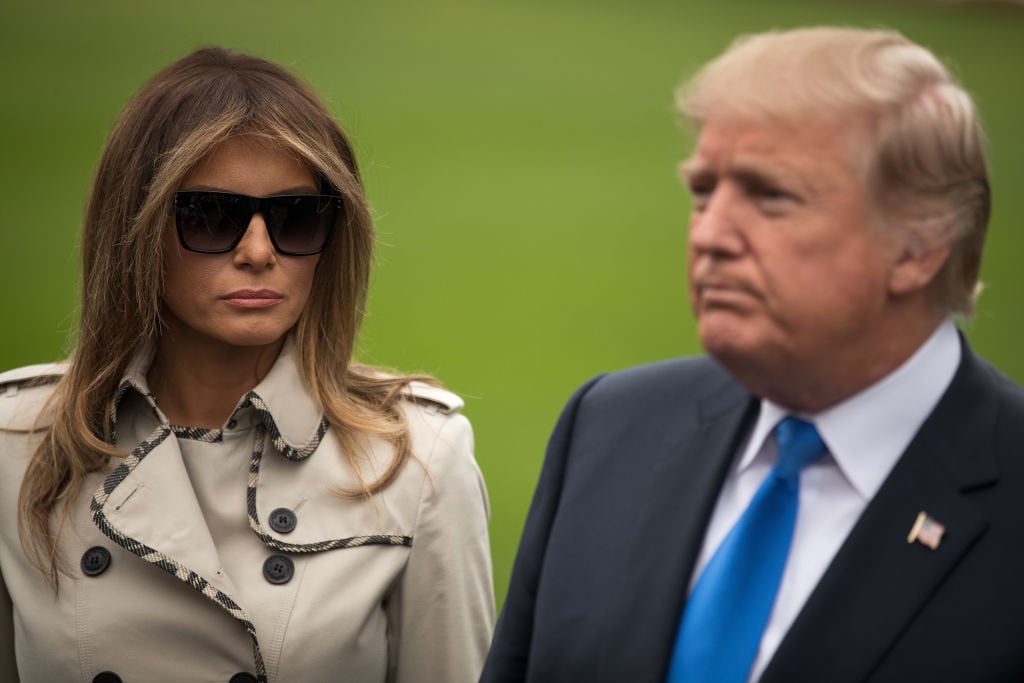 According to a New York Magzine article from 1992, Trump once said of women, "You have to treat 'em like sh*t." Later, Trump accused the New York Magazine writer, Marie Brenner, of fabricating this quote. But he did so by insulting her physical appearance. Trump said, "I didn't say that. The woman's a liar, extremely unattractive, lots of problems because of her looks."
In ABC interview from 1994, Trump made similar comments, saying that he recommends his friends treat their wives poorly. "I tell friends who treat their wives magnificently, get treated like crap in return, 'Be rougher and you'll see a different relationship,'" he said.
Next: Trump made this shocking comment about the mother of a fallen soldier.  
6. When he asked whether the mother of a fallen soldier was 'allowed to speak'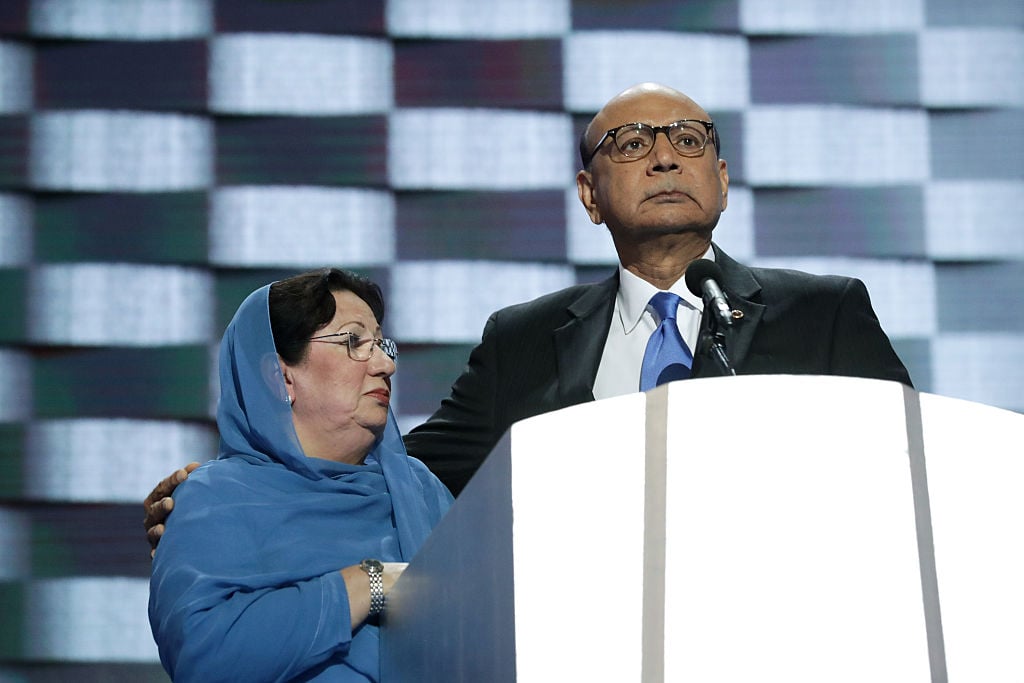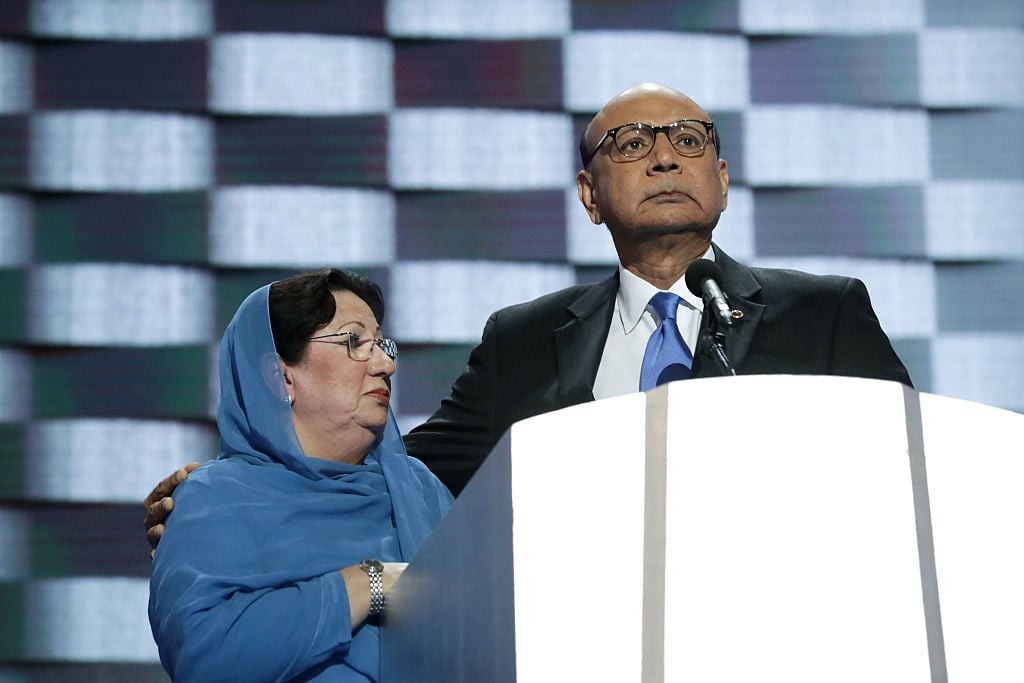 In July 2016, Trump ended up feuding with a Gold Star family, which is generally not a good move during a presidential election. Joined by his wife, Khizr Muazzam Khan spoke at the Democratic National Convention; his son, Humayun Khan, died in the Iraq War in 2004. Khan was critical of Trump and his pledge to ban Muslim immigration.
Trump subsequently attacked Khizr Khan, which was bad enough. But he also attacked Khan's wife, Ghazala Khan. Trump said in an ABC interview, "If you look at his wife, she was standing there. She had nothing to say. She probably, maybe she wasn't allowed to have anything to say. You tell me." Clearly, Trump was implying that Ghazala not speaking had something to do with her faith when in reality it was because she is still so heartbroken over her loss that she could not take talking about it in public.
Next: Trump shocked the world with this statement made while he was president. 
3. When he said soldiers are not war heroes if they get captured
During the Vietnam War, John McCain broke his arms and a leg when his plane went down. He was subsequently taken as a prisoner of war and mercilessly beaten and locked in solitary confinement. He did not return home for five years.
In spite of all of this, Donald Trump suggested during the presidential election that McCain is not a true war hero.
"He's a war hero because he was captured," Trump said. "I like people who weren't captured."
Next: This comment was also thought to be the end of Donald Trump's campaign, but it very much wasn't. 
2. When he talked about grabbing women without their consent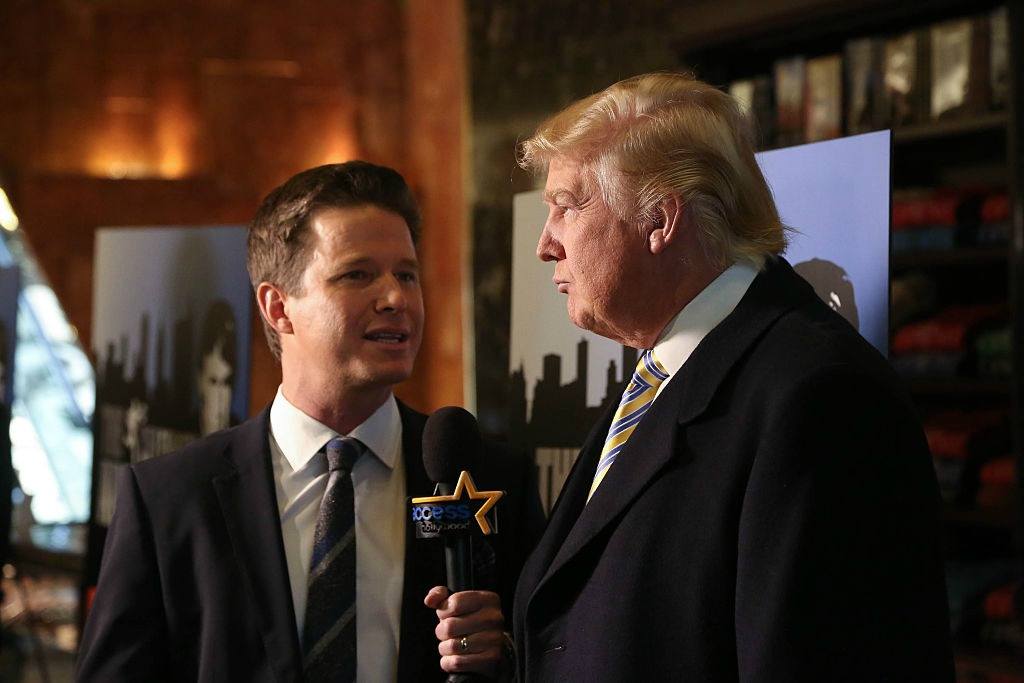 In October 2016, a tape leaked on which Trump could be heard making extremely offensive comments about women. It was originally recorded in 2005, when Access Hollywood was following Trump around because he was about to appear on Days of Our Lives.
On the tape, Trump first talks openly about trying to hook up with a married woman. He then starts talking about the fact that he has a scene on Days of Our Lives with Arianne Zucker, and he's worried that he's going to just start kissing her.
"You know I'm automatically attracted to beautiful [women]. I just start kissing them," Trump says. "It's like a magnet. Just kiss. I don't even wait. And when you're a star, they let you do it. You can do anything. Grab 'em by the pussy. You can do anything."
These comments were so offensive that they led a number of prominent politicians to withdraw their endorsements of Trump. They also inspired numerous women to come forward and say that they had been sexually assaulted by Trump. However, this did not prevent him from winning the presidential election a few weeks later.
Next: In the aftermath of the 'Access Hollywood' tape, Trump actually managed to say something more shocking.
1. When he suggested that a woman was too unattractive for him to sexually assault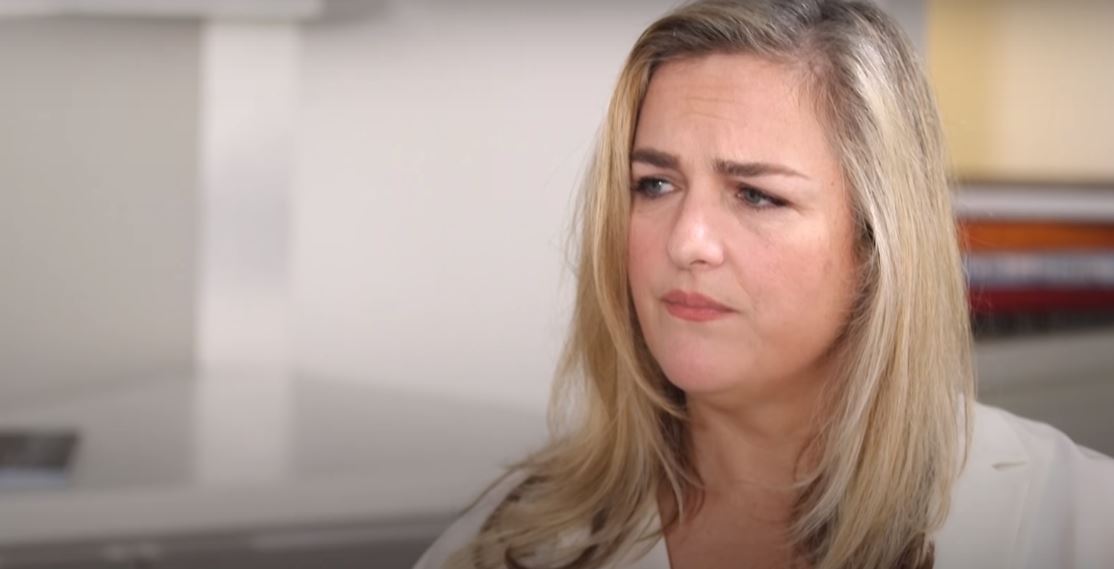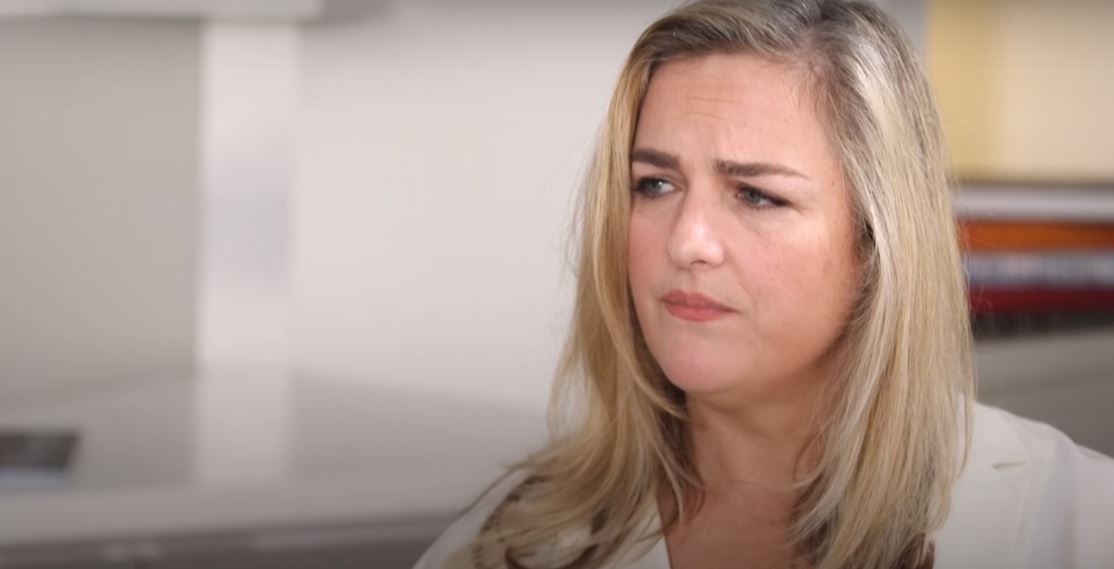 After the Access Hollywood tape controversy, Trump managed to say something even worse than what had been recorded years earlier. One of the women who accused Trump of sexual assault was Natasha Stoynoff, a PEOPLE Magazine writer.
During a rally, Trump denied sexually assaulting Stoynoff, and his language strongly implied that he would never have done so because she's too unattractive.
"You take a look. Look at her, look at her words, you tell me what you think," he said. "I don't think so."
Read more: The Crazy Amount of Time Donald Trump Spends Watching TV
Check out The Cheat Sheet on Facebook!