Outrageous Things Queen Elizabeth Doesn't Want Anyone to Know About Prince Philip
Queen Elizabeth and Prince Philip have been married for 70 years, the longest of any British monarch in history. But their marriage hasn't been without controversy — far from it. From the Duke of Edinburgh's snarky and rude comments to rumors of infidelity, there have been multiple instances over the years that made royal fans suspicious of their relationship.
Is Queen Elizabeth really happy with her husband, or is she staying with him out of a sense of duty and responsibility? There's no question that the queen despises divorce. At this point, there's little chance that this pair will split up. But there are a few things that Queen Elizabeth wishes the public didn't know about her husband Prince Philip.
Prince Philip isn't British
It's not exactly a secret that Queen Elizabeth's father, King George VI, didn't want his daughter marrying Prince Philip. But it wasn't just Philip's personality that King George found fault with (though that was part of it). He also wasn't happy with his future son-in-law's nationality.
When Queen Elizabeth (then a princess) fell in love with Philip, he was Prince of Greece and Denmark, the nephew of the Greek king. Philip was born on the Greek island of Corfu in 1921. "If anything, I've thought of myself as Scandinavian, particularly Danish," he said in an interview.
The Duke of Edinburgh had a difficult childhood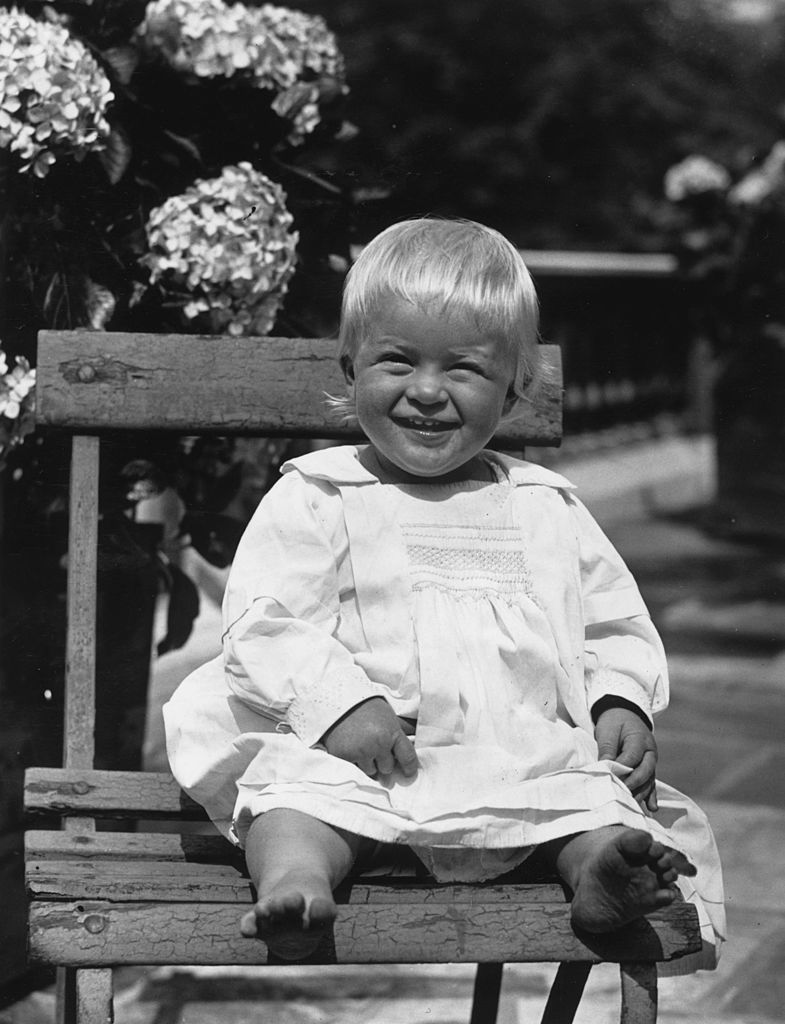 Though he's never gone into detail about it, Prince Philip had a difficult upbringing that began when his family was forced to flee the country with baby Philip hidden in a fruit crate. On top of everything, his mother suffered from mental illness.
"My mother was ill, my sisters were married, my father was in the south of France—I just had to get on with it," was the only thing Prince Philip had to say of his rocky formative years.
He's related to Nazis
You can't help who you're related to, but Queen Elizabeth still isn't thrilled about a few particular members of Prince Philip's family. The Duke of Edinburgh's sisters married Nazi party members.
This allegiance shouldn't be a huge deal, however. Prince Philip fought on the side of the Allies during World War II even though that was technically in opposition to his own family.
King George tried to stop the marriage
Queen Elizabeth became enamored by her future husband at a young age and then fell fully in love when she was a teenager. But because King George disliked Prince Philip, he made the couple wait a while before getting married.
 "Despite Philip's British background and his fine war record, George VI was deeply worried about how British opinion…would take to a Greek Prince as the husband of the heiress presumptive," a Time article explained. "There was also something about his daughter's brash young man with his loud, boisterous laugh and his blunt, seagoing manners that irritated the gentle King."
Queen Elizabeth and Prince Philip are related
It's more common in royal circles — even in modern times — than you would think. Though they're just third cousins, Prince Philp and Queen Elizabeth are technically blood-related. Both are great-great-grandchildren of Queen Victoria and Prince Albert (who were first cousins).
He makes inappropriate comments all the time
There's an extensively long list of things that Prince Philip has said over the years that might sound inappropriate, rude, or even racist if anyone would overhear. One thing's for sure: Prince Philip is not afraid of voicing his opinion. Even if it makes him plenty of enemies along the way.
There are rumors Prince Philip cheated on Queen Elizabeth
Though it's never been confirmed, there are plenty of rumors of Prince Philip stepping out on his wife over the decades. Royal author Gyles Brandreth wrote that the Duke of Edinburgh was  "romantically involved with an unnamed woman whom he met on a regular basis in the West End apartment of a society photographer."
Again, nothing was ever proven. But if there's any truth to the claim, you can bet Queen Elizabeth wouldn't want anyone to know about it.
Prince Philip might regret marrying Queen Elizabeth
The Duke of Edinburgh had to give up his dream career to marry Elizabeth. When the two wed, he was in the prime of his military career.
"If he hadn't chosen to marry her, his life would have gone in an entirely different direction," royal analyst Richard Fitzwilliams explained. "Philip's role as Consort is far from the role he would ideally have chosen, in the navy he would probably have risen high had not the King's failing health forced him to terminate a promising career." 
Later when asked if Prince Philip regretted his decision, he had an interesting reply. "I'd much rather have stayed in the Navy, frankly," he quipped.
He does truly love Queen Elizabeth for who she is
Prince Philip and Queen Elizabeth clearly have staying power, even if there are some questionable things in their past. As the Queen's former secretary Lord Carteris said, "Prince Philip is the only man in the world who treats the Queen simply as another human being—I think she values that. And, of course, it is not unknown for the Queen to tell the Duke to shut up."
These are the things that happen after 70 years of wedded bliss!