Owen Wilson's Best Movie Roles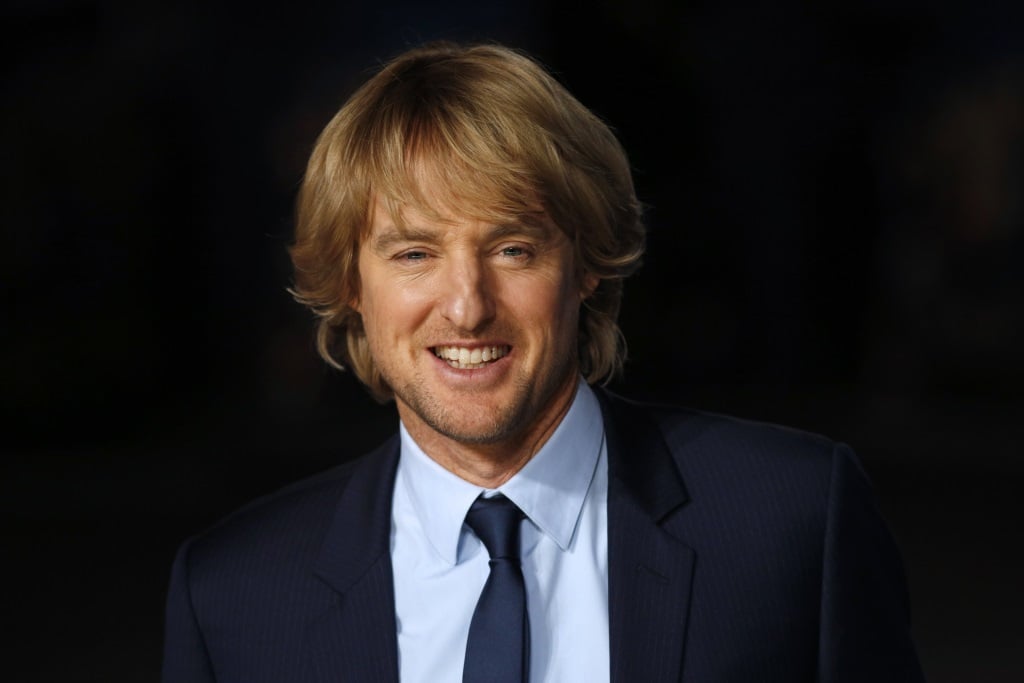 Owen Wilson has pretty much done it all when it comes to film roles, starring in everything from blockbuster comedies to animated children's movies. With the actor set to appear in several new projects over the next year, including Cars 3 and Bastards, we've decided to take a look back at the most standout parts he's taken on throughout his career. These movies were not only well-reviewed by critics (and in some cases, award-nominated), but also commercially successful.
Below, check out 12 of Wilson's best roles to date.
1. Midnight in Paris
Written and directed by Woody Allen, this romantic comedy is set in Paris and follows screenwriter Gil Pender (Owen Wilson), who is visiting the city with his fiancé (Rachel McAdams) when he discovers a carriage with the ability to travel back in time each night at midnight. His experiences there force him to call his present-day life and relationship into question. The movie earned $56.8 million domestically during its theatrical run, earning Allen his best-ever opening per-screen average until 2013's Blue Jasmine.
It also earned a glowing critical reception, with a 93% fresh rating on Rotten Tomatoes. The movie earned Oscar nominations for Best Picture and Best Director and won for Best Original Screenplay. Meanwhile, Wilson himself earned a Golden Globe Award nomination or Best Actor in a Musical or Comedy.
2. The Grand Budapest Hotel

Written and directed by Wes Anderson, the 2014 comedy film co-stars Wilson alongside a sixteen-member ensemble cast, including Ralph Fiennes, Edward Norton, Saoirse Ronan, Adrien Brody, and more. The film recounts the story of Gustave H., a legendary concierge at a famous European hotel, and Zero Moustafa, the lobby boy who becomes his best friend. Wilson plays Monsier Chuck in the movie, which debuted in March of this year.
It went on to receive widespread critical acclaim for its unique style, with a 92% fresh rating on Rotten Tomatoes.
3. The Royal Tenenbaums
Wilson co-wrote this 2001 comedy-drama film with director Wes Andersen. It follows the lives of three eccentric siblings whose lives are turned upside down after their father abandons them while they're teens. Wilson shone in his turn as Eli Cash, a quirky and neurotic friend of the family's since the children were very young who has always wanted to be a Tenenbaum.
His writing also earned praise with the late film critic Roger Ebert, calling the movie "proof that Anderson and his writing partner, the actor Owen Wilson, have a gift of cockeyed genius."
The ensemble cast also includes Gene Hackman, Anjelica Huston, Gwyneth Paltrow, Bill Murray, Ben Stiller, and Wilson brothers, Andrew and Luke. The movie earned over $52.3 million on domestic total gross and scored an 81% fresh rating on Rotten Tomatoes.
4. Fantastic Mr. Fox

Based on the children's book written by Roald Dahl, this stop-motion animated comedy features the voices of some huge Hollywood names, including Wilson, George Clooney, Meryl Streep, and Bill Murray. The movie follows the story of a fox who steals food from farmers each night before the men finally get up with the animals' theft and make a plan to kill him. The rest of the animals band together to save the fox and themselves. Wilson voices the character of river otter Coach Skip.
The children's movie earned a 93% fresh rating on Rotten Tomatoes, thanks to vastly positive reviews from critics who called the film "delightfully funny."
5. Bottle Rocket

This 1996 crime comedy film marked Wes Anderson's directorial debut and the first ever feature for both Wilson and his brother, Luke. The two play Texas men who attempt to lead an armed robbery with their friend (Robert Musgrave) and end up meeting a more savvy thief (James Caan).
The movie wasn't a success commercially, but it was widely acclaimed by critics. It holds an 85% fresh rating on Rotten Tomatoes and director Martin Scorsese once named Bottle Rocket as one of his favorite movies of the 1990s. The film also helped Wilson kick off his career on the big screen.
6. Meet The Parents

This 2000 comedy remake of a 1992 film of the same name stars Ben Stiller as Greg Focker, a man desperately trying to make a good impression on his girlfriend's parents, particularly her father (Robert Deniro) so he can ask for her hand in marriage. Wilson plays Kevin Rawley, the irritatingly perfect and successful ex-boyfriend that manages to outdo Focker at every turn.
The role has since become one of the most recognizable parts of his career, thanks to its strong performance both critically and commercially. The film grossed over $500 million, spawned two sequels, and earned great reviews (scoring an 84% on Rotten Tomatoes).
7. Shanghai Noon
Directed by Tom Dey, this 2000 comedy film mixes western and kung fu genres and stars Wilson alongside Jackie Chan. The movie, set in Nevada in the 19th century, follows the story of Chon Wang and Roy O'Bannon, two men with hugely different personalities and backgrounds that end up teaming up in an effort to stop a crime.
The movie was relatively well received by critics, earning a composite 79% fresh rating on Rotten Tomatoes. It also grossed over $99 million at the box office, with a domestic total of $56.9 million.
8. Wedding Crashers

Wilson shows off his comedic chops alongside co-star Vince Vaughn in this R-rated 2005 rom-com, directed by David Dobkin. The two play best friends and divorce mediators that frequently crash wedding parties in order to meet and pick up women. But things don't go as easily as they normally do when they set their sights on Gloria (Isla Fisher) and Claire (Rachel McAdams), the daughters of the U.S. Secretary of Treasury (played by Christopher Walken).
The movie scored mainly positive reviews (earning a 75% rating on Rotten Tomatoes) and became a hit in its debut, earning $33.9 million in its first weekend. The film eventually went on to gross over $209 million domestically.
9. Cars

2006's Cars is far from Pixar's best-received film, but it still grossed over $460 million at the box office, ranking number one in the US during its opening weekend with a $60 million gross. It also spawned a sequel and a spinoff, Planes. In the film, Wilson voices the racecar Lightning McQueen, as he embarks on his mission to win the Piston Cup from other challengers.
While the movie may not have been up to the studio's usual standard in terms of reviews, it still garnered a 74% fresh rating on Rotten Tomatoes. The film also earned an Oscar nomination for Best Animated Feature, but eventually lost to Happy Feet.
10. The Darjeeling Limited

Six years after collaborating on The Royal Tenenbaums, Wilson once again teamed up Wes Anderson for this dramedy about three brothers (Wilson, Adrien Brody, and Jason Schwartzman), who struggle to get along and reconnect while taking a train ride across India in order to reunite with their mother (Anjelica Huston).
Debuting in theaters in September 2007 in limited release, the movie earned mixed reviews, with some praising Anderson's style and others calling it too similar to his previous work. The film earned a domestic gross of $11.9 million and a worldwide gross of over $35 million.
11. Shanghai Knights

The 2003 buddy comedy sequel to Shanghai Noon shows Wilson and Jackie Chan reprising their roles as Chon Wang and Roy O'Bannon, this time heading to the U.K. to avenge the murder of Wang's father.
As is often the case with sequels, the critics gave the movie decent reviews (with a 66% fresh rating on Rotten Tomatoes), but found it not quite as lively or fun as the original. Regardless, the movie went on to come in second at the box office during its opening weekend, eventually earning a domestic total gross of $60.4 million and a worldwide total of $88.3 million.
12. Marley and Me

The 2007 film,based on John Grogan's memoir of the same name, stars Wilson as a reporter who buys his wife (played by Jennifer Aniston) a puppy when he senses she's contemplating motherhood. The two end up trying to juggle taking care of the loveable but disobediently dog as they move, eventually have kids, and grow and change as a family.
Though the movie earned a so-so 64% score on Rotten Tomatoes, critics did praise the chemistry between Wilson and Aniston. It placed number one at the box office during its opening weekend and went on to earn a total worldwide gross of $242.7 million at the box office.