'Oz' Reunion: The 1 Thing HBO Forced the Creator to Change on the Violent Show
It has been 20 years since Oz first aired. The show followed the inmates and staff of an unusual prison facility. There were a lot of gritty and shocking things included in an effort to show realistic aspects of prison, and HBO allowed mostly everything to air. But what was the one thing they forced the creator to change?
The Cheat Sheet found that out and a lot more by catching up with creator Tom Fontana and actors Edie Falco, Lee Tergesen, and Craig muMs Grant at the Oz reunion at the PaleyFest on Oct. 15, 2017. Here are seven things we learned about the show.
1. Oz creator says no one thought the show would be as popular as it was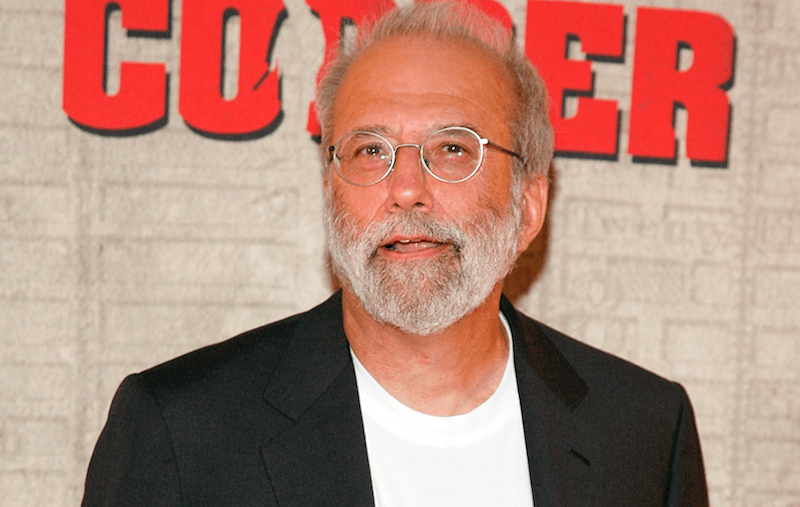 Q: What does it mean to you to look back at Oz after all these years today?
Tom Fontana: You know, it's funny because when you do something and then you go and revisit it 20 years later, you're sort of terrified that it's going to be crap. And I just watched the pilot again for the first time in 20 years and I was happy to see, most of all, how incredible the cast was and about the diversity in the show. Which I think 20 years ago was fairly unheard of. So my own work in the sense of the dialogue, I was like, 'Eh, not so great', but I think the heart of the show still beats very strong.
Q: Pilots are really tough. Do you remember what you were thinking while you guys were doing the pilot?
Fontana: Well, the only thing we all thought was no one would ever watch the show. It was so outrageous and there was so much that was going on that was never been done before on TV, that we would finish a scene and we would all laugh. And [be] like 'Oh, that was so much fun to do and nobody is ever going to watch this.'
And so, to our surprise, people did watch it and there we were making another one and another one and another one.

2. HBO told him to shorten a shot of a gun being pointed at children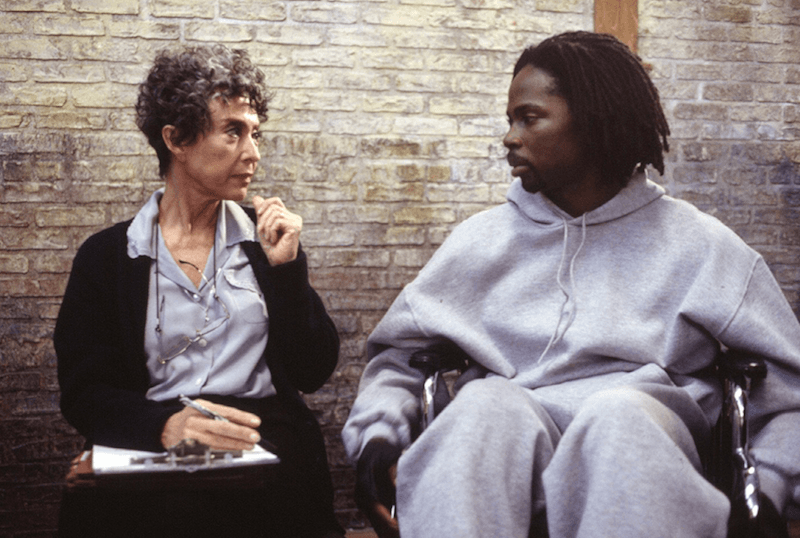 Q: It did break a lot of barriers. Was there anything though that you were like, 'I don't know if they're actually going to let us do this,' when you're writing?
Fontana: HBO was incredibly open to whatever I wanted to try and over six years, they only gave me like five notes over the whole six years. It was pretty remarkable. I think what happened though, I started to feel the responsibility to not do the violence, and the sex couldn't be just for the sake of the violence or the sex.
They had to come out of character and it had to advance the story in the show.
Q: Do you remember what those five notes from HBO were?
Fontana: I remember one and that was — a man was in a house killing a family, and they asked me not to have the gun pointed at the children for as long as it had. You weren't seeing the kids killed. You were just seeing the gun pointed at them and I hung on it a little longer than they thought was appropriate, and I changed it because I thought if I get one note a year, I should do at least one time what they want.
Q: What made you want to do a show about the prison system?
Fontana: We were doing the show Homicide,and people would be sent to prison and I realized on TV shows — Law & Order all the way back to Naked City — the bad guy goes to prison and we never think about them again. And I was like, 'Well, what happens to them? Who do they become?' And David Simon had written in Homicide, the nonfiction book about a prison riot, and that started stimulating me into thinking about doing a series about the prison system.

3. Lee Tergesen said the extras wouldn't talk to him at first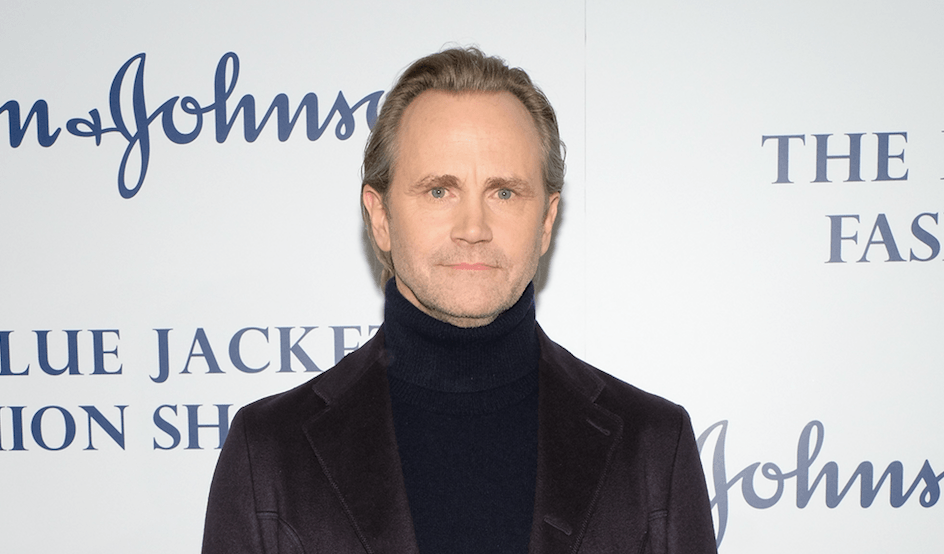 Q: Your character kicked everything off and you transformed through those seasons. What did it feel like as an actor to be given that opportunity of transforming before the audience's eyes?
Lee Tergesen: It was one of the greatest experiences of my life. I remember when the first season was about to start. When we shot it, it was amazing and it really, you know, it was such a good bunch of actors and everybody was just there and we felt like we were doing something different. Right before it aired, I remember thinking, 'Oh my god what are people were gonna think? This is deep and dark and just naked.'
So I remember feeling panicked about how people were gonna react to it.
Q: Was there a specific aspect of the role that kind of scared you?
Tergesen: Well, you know, especially in the first season, there was so much stuff — being the b*tch of the Nazi guy and just like what that was and have him live through those scenes. There was a point in the beginning of the first season where the extras — the extras were there all the time, right? They wouldn't talk to me until Episode 6, where I like went crazy and threw glass and beat the hell out of the Nazi guy. All of a sudden people were like, 'Hey Beecher!' It was the weirdest thing.
Q: How did your feelings about the character change over time?
Tergesen: Over time, I grew to like him more. The funny thing was, when I first got to talk to Tom [Fontana] about this character, [he] has everything stripped away and what comes up? What is the real core of him? That we find out and at first, it seems like he's just gone so crazy, but the more time went on, you realize that once he peaked through that hysteria that he started to become more and more clear on who he was.

4. Edie Falco credits Oz for being the first taste of  'a bad a**' character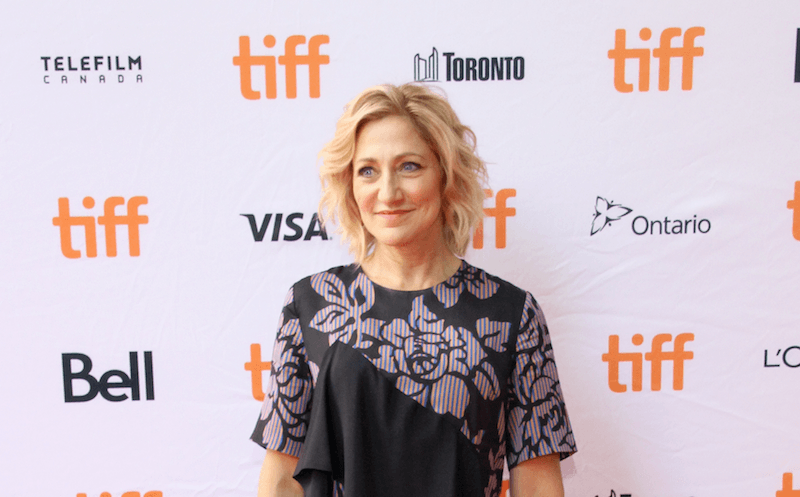 Q: Your character on Oz kind of led a double life. You also went on to play other characters with double lives, like Nurse Jackie. Do you think this character in Oz prepared you for that?
Edie Falco: I don't know. There must be a reason I'm drawn to the kind of roles that I am, I don't really know. But the first taste of it, I suppose, was with Oz. Yeah, a little bit of a bad a** in her own way, I guess, and a woman in a man's world kind of doing a job that maybe had mostly been reserved for men, and she's one of the first women.
Q: Did anything about your role scare you?
Falco: No, it didn't. People would tell me, 'It must be so scary, you know, being with all those guys,' and I kept having to remind myself that I was supposed to be intimidated or something. I don't know or feel out of place. But these roles are my friends.
I've known all these guys from different walks of life. We crossed paths many times before. Like Lee Tergesen was my husband in the previous show, Homicide, so the whole thing came very easy to me. I was not nervous about any of it. Then again, I wasn't doing some of the stuff that these guys are doing.

5. Don't expect to see Falco reviving one of her shows
Q: There's a lot of topics that the show covered that are still so relevant today. One of them being police brutality and what we should be doing with the justice system. How has the show affected your personal views on such topics?
Falco: Well, you know, it was a long time ago so I think things, other things have affected my views since then more than the show itself. Because I was never very good at standing outside of it and seeing what the show was to the world and all that stuff. But it certainly did prove that there really is no rehab going on. That there's not much of a big plan for a new life outside of prison for these guys.
It was just about trying to keep them in line while they were in there doing their time, and it just seemed like a massive waste of money and time. It's a system that doesn't work and that was glaringly clear.
Q: You've been on so many great shows and revivals are the new hot thing. Would you ever consider doing a revival of any of your great shows?
Falco: I don't know. I tend to not want to go backward. I mean, there's so much I haven't done. I'm always excited by, so, like, 'You know you've never done anything like this before. What do you think about playing a flower?' Damn, I like that!
So I don't know. I would tend to think I would rather do something different. But I certainly do have great respect for who we were then and what we did.

6. Falco discusses Law & Order True Crime: The Menendez Brothers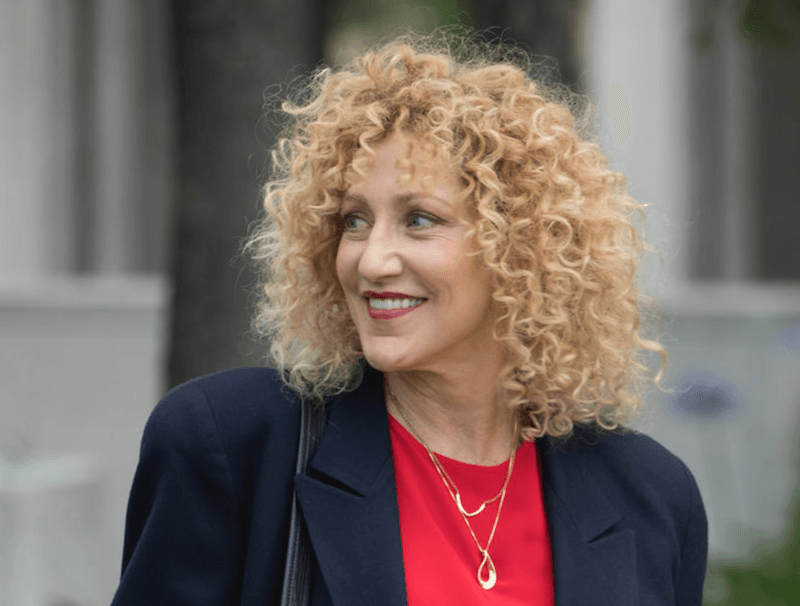 Q: You're talking about going forward. You're doing an amazing character now who's based on a real person. What is that like for you to switch to doing a character that is based on a real person versus all the fictional?
Falco: Well, it can complicate the situation if you let it. Like, if I felt obligated to actually imitate her, it would have been a pressure I didn't need. But I was given free reign to sort of portraying her based on her work and her words. Who she was in that trial and that whole scenario. And so it wasn't that big a deal, as far as I'm concerned it's just another character you create from a script.
Q: She seems pretty complicated. She knows these boys did it, but she's still very much set out for her goal to defend them the best way she can. Do you think it's because she's a lawyer or is there something else to it that she feels like she needs to defend these boys?
Falco: She was ahead of her time in so far as giving a second to think about what happened to these boys that made them killers, you know. So just how much of a punishment? You know they killed somebody and that's not okay, but how much of a punishment do they actually deserve for that specific crime as opposed to cold-blooded killer by botched robbery or something?
And she made it very important for people to know what happened to these kids growing up and how you can actually, you know, if you try hard enough, you can turn your kid into a murderer. So I think that's what it was about for her.
Q: You said earlier someone said to you to maybe try being like a flower since you had these strong female characters. Do you feel pressure to try and find a role like that now?
Falco: There's nothing I can do! Other people write these things and they send them to me. Jay Duplass and Lynn Shelton, two filmmakers sent me a script last year, and I almost wanted to cry from happiness. So I got to do that movie which is called [Outside In], and she's just a suburban housewife, low-class and naive, and a beautiful love story.
So she's none of the things all my other characters tend to have. It was so refreshing because that felt more like me.

7. Craig muMs Grant talks performing poetry on Oz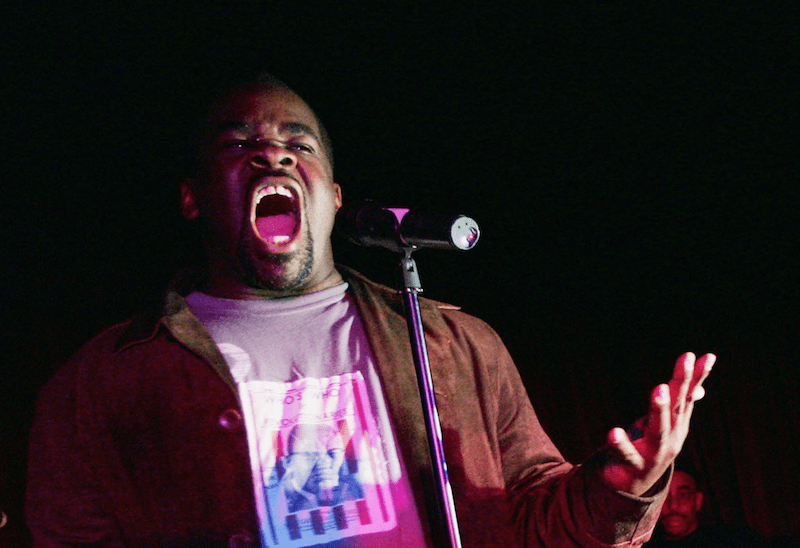 Q: What was it like coming up with poetry for the show?
Craig muMs Grant: Some of it, I already had some of it. I loved coming up with stuff, like to create something specifically in the moment like Cigarettes, which I may do tonight. Or the poem I did "Kidnap the President's Wife Without a Plan," which was already written but Tom took it and fit it in this place within this show that gave it so much weight.
Q: Was there a specific poem or a moment that you hold closest to your heart?
muMs Grant: "Kidnap the President's Wife Without a Plan" actually resonates a lot better nowadays. Back then, it was Bush. Bush was in office, but now, it's like with Trump — it's like hell yeah. That moment was like screams from the hood recognize me. You know my life matters way before Black Lives Matter. That poem was like 'Do I have to resort to violence for you to recognize what I go through in the hood?' That one. That poem sticks with me.
Q: How was that experience for you to have a platform on the show to talk about such very serious experiences. Was it therapeutic?
muMs Grant: It was therapeutic. I mean, it was the first of its time, the first of its kind. I don't know if it was therapeutic in the moment. When I look back, I go, 'Yes!'
Thank God I had the ability to do that because imagine growing up without that ability, without a platform for me to express myself. Who knows what would have happened?
Follow Nicole Weaver on Twitter @nikkibernice.
Check out Entertainment Cheat Sheet on Facebook!