'Pacific Rim: Uprising': The Jaegers Are Back With 1 Major Change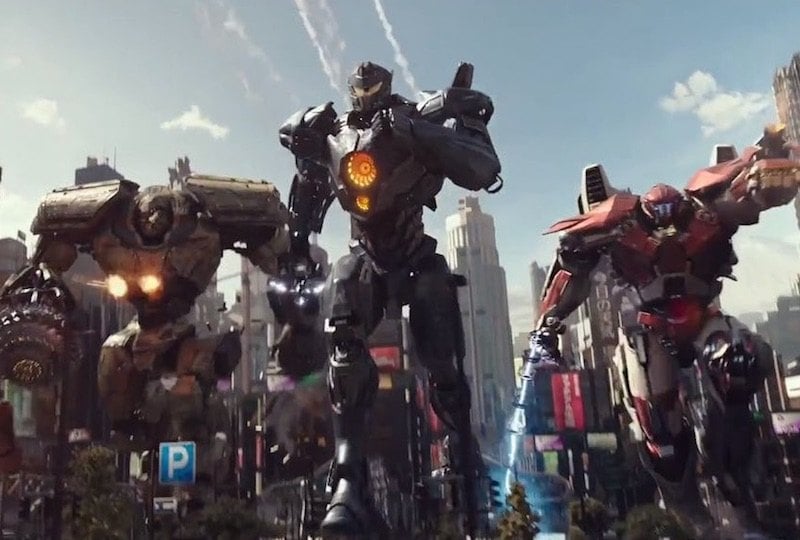 We are still pretty far out from Pacific Rim: Uprising being released, but we do know a few things about the sequel. Following the release of the cast and synopsis, the stars and director are ready to reveal more about the film. They gave some interesting details at the 2017 New York Comic-Con panel.
Director Steven S. DeKnight and cast members Scott Eastwood, John Boyega, Burn Gorman, and Cailee Spaeny sat on a panel to give more backstory to their characters, descriptions of the new Jaegers, and more. So what should you know?
Here are seven things to know about Pacific Rim: Uprising — including the one major change the Jaegers will undergo in the film.
1. Jaegers are getting some new weapons
The original film left all the Jaegers destroyed, but that means we can look forward to some cool updates.
"They are bad a** in this movie," said DeKnight. "Since it's been 10 years, they had a chance to redesign the Jaegers from the ground up since they were all destroyed in the first movie. So that gave us the opportunity to show that the PPDC (Pan Pacific Defense Corps) has come together as an international fighting force." This means there is no longer a difference between Jaegers from different countries.
DeKnight ran through the new Jaegers, starting with the Gypsy Avenger, which will lead the others. "Gypsy Avenger, there's a lot of upgrades, but the really cool one is the weapon called the gravity sling," he continued. "Which allowed Gypsy to reach out grab buildings, cars, and hurl them at the Kaiju." It also has an awesome team.
The director then touched on Bracer Phoenix and described it as "the real brute force." It has a three-pilot rig, with the third one controlling the cannon.
There are also the following Jaegers: Saber Athena, which DeKnight said is "incredibly swift and she has a pair of plasma swords;" Titan Redeemer, who the director said has a "ball of death" attached to his arm; and Guardian Bravo with a graphine-arc whip.

2. People will be making their own Jaegers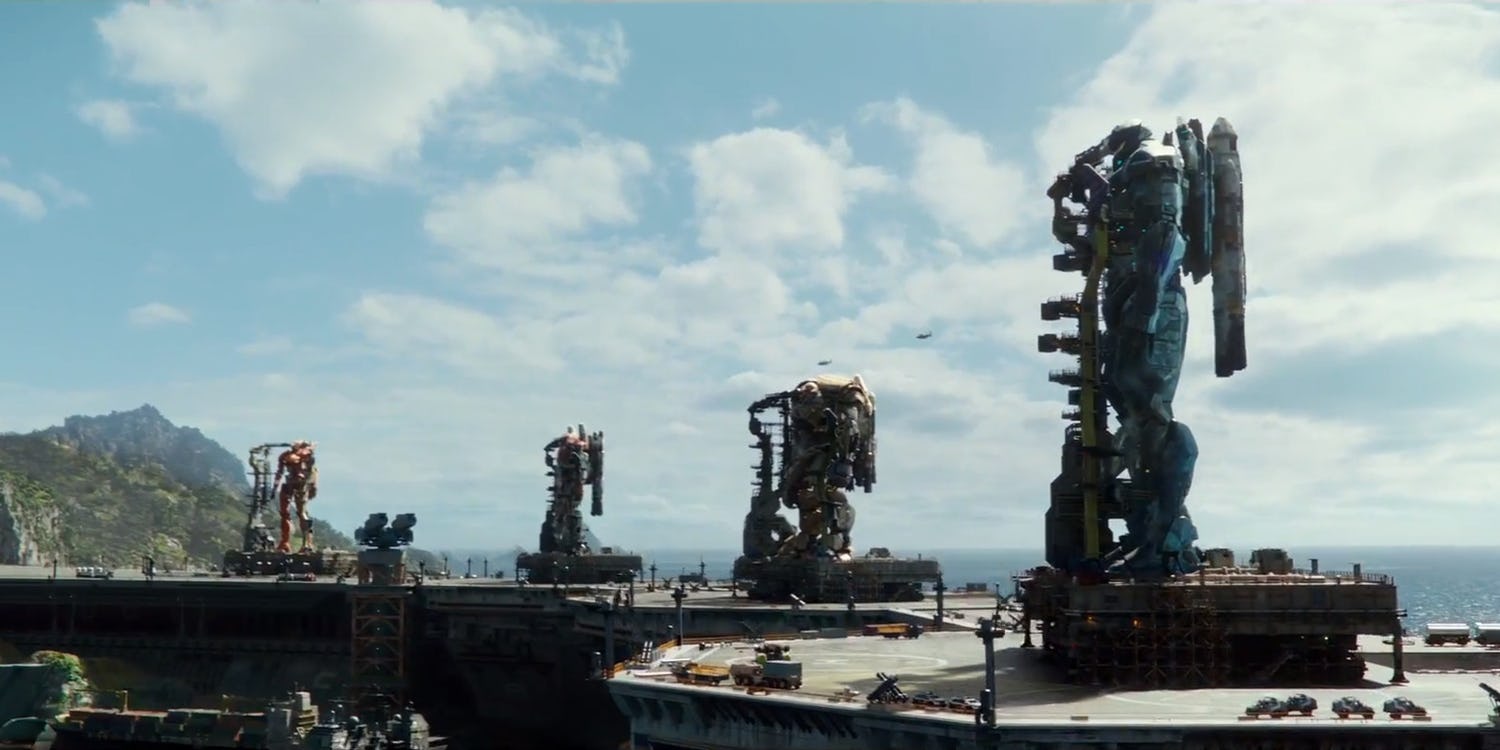 Those aren't the only Jaegers we'll see. There are also smaller and scrappier ones.
"There's a little guy you'll get a peek at," teased director DeKnight. "There are a lot of people stealing and pilfering PPDC technology to slap together their own Jaegers and we'll get a little peek of that as well."

3. Nate Lambert and Jake Pentecost are old friends who have to reunite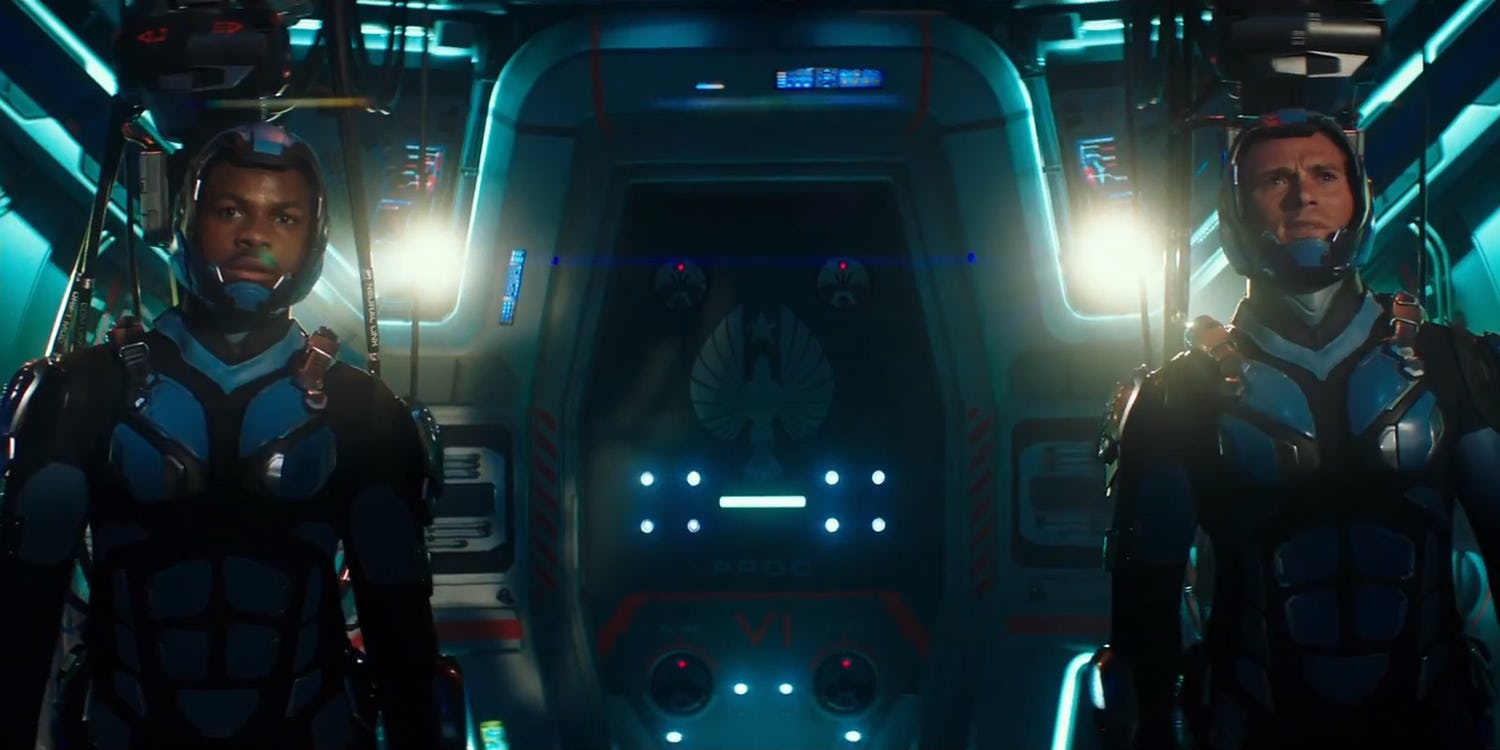 "He's the tip of the spear," Scott Eastwood said of his character, Nate Lambert. "He's a pilot. He's one of the best but he is really nothing without his best friend, Jake, so they got some issues in this one to work out from the past, which I really liked."
We know that John Boyega plays Jake, the son of a war hero who has turned to crime. Maybe their differences stem from that.

4. Amara started training after Kaiju killed her family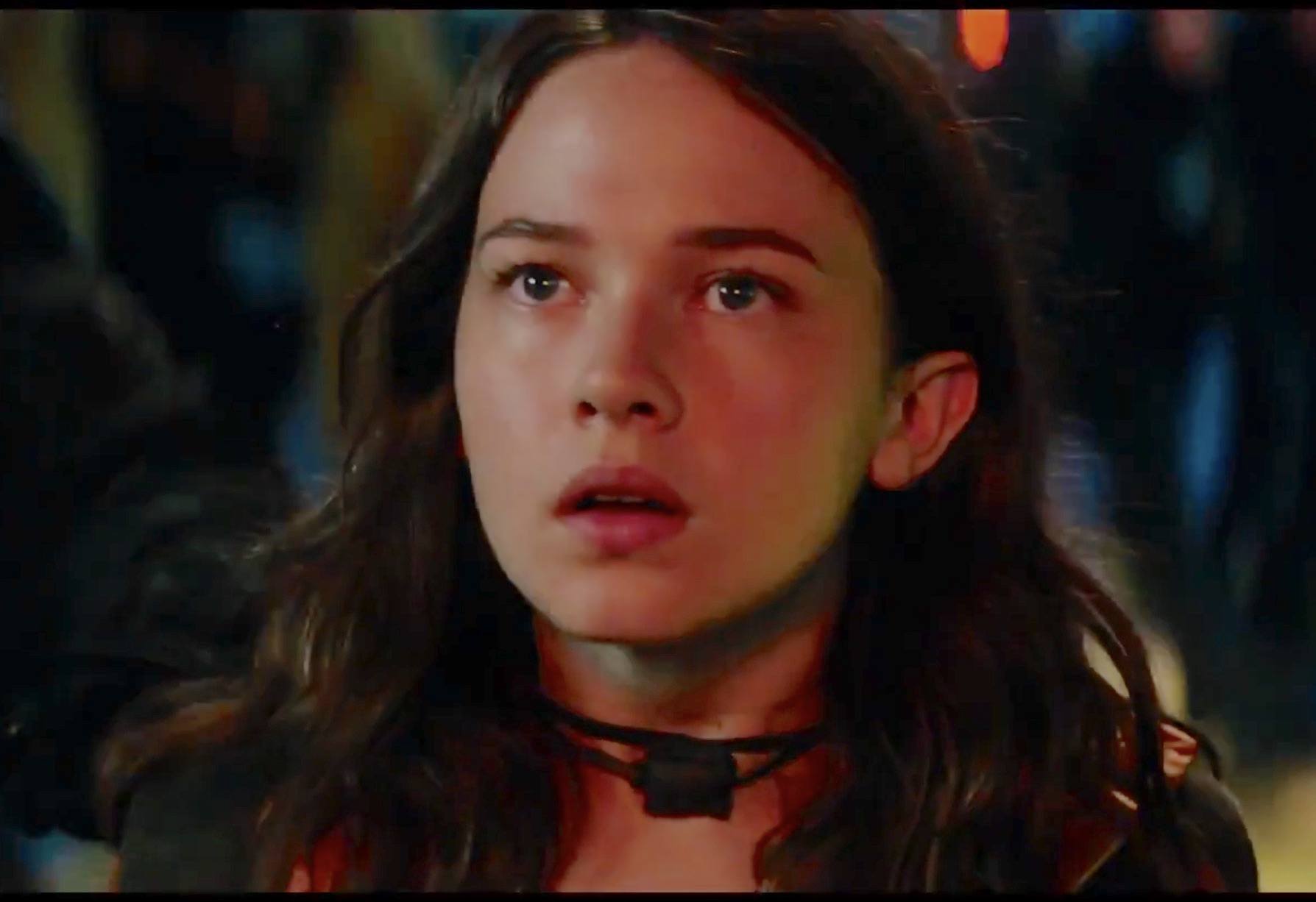 Cailee Spaeny, who plays the female lead character Amara, also revealed her character's backstory.
"So obviously the attack has affected all of the characters," she said. "Ten years after her family were all killed from the first attack, so she's taken it upon herself to dive into the Jaeger tech and to make sure that when the Kaiju do come back, as she believes they will, she'll be ready to fight."

5. Dr. Hermann Gottlieb has moved up the ranks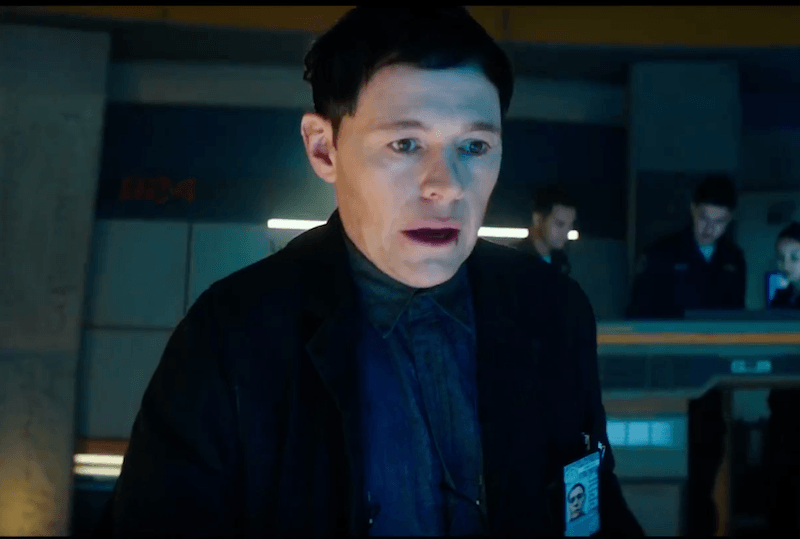 Burn Gorman revealed his character hasn't totally changed these past 10 years.
"Well, let's just say he hasn't changed his socks since the last film," the actor joked. "But he is quite honestly the most important scientist, or certainly the highest level now, in the PPDC. He's got a great budget for the first time in a long time."

6. Newt and Hermann are not working closely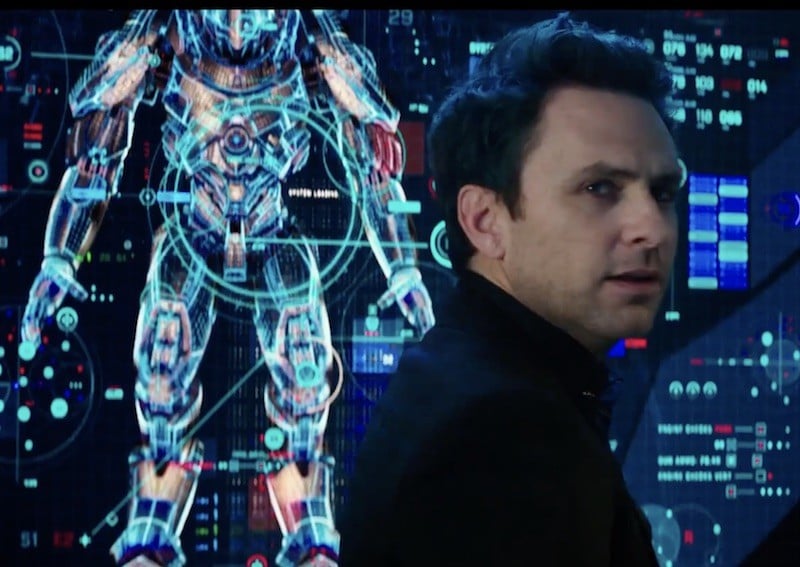 We will be seeing Dr. Newton Geiszler in this new movie, but he hasn't worked up the ranks like Dr. Hermann.
"Newt and Hermann — it's not that they're not working together anymore, it's just that Newt is working in the prime sector now and I'm not and I felt like he's got all these resources and Steven [DeKnight] has this great vision of what happens afterward," Gorman said.

7. The director hopes this movie will lead to more sequels
It took some time for this sequel to move forward, but DeKnight hopes it will lead to more. "This is hopefully the first step in a bigger Pacific Rim franchise," he said. "We really wanted to explore the universe and look at the first movie and expound on it."
That means fans can expect references to the first movie and also to learn more about the Kaiju in the sequel.
Follow Nicole Weaver on Twitter @nikkibernice.
Check out Entertainment Cheat Sheet on Facebook!