'Paradise Hotel' Tatum Smith Admitted She Still Has Feelings For Bobby Ray
Tatum Smith made a name for herself on Paradise Hotel from her schemes and kissing boys that weren't her partner. For example, when the girls voted Jair Bernier into the hotel, Smith came up with a plan to get him to fall for her so that he would choose her in a check-out ceremony so she could send him home.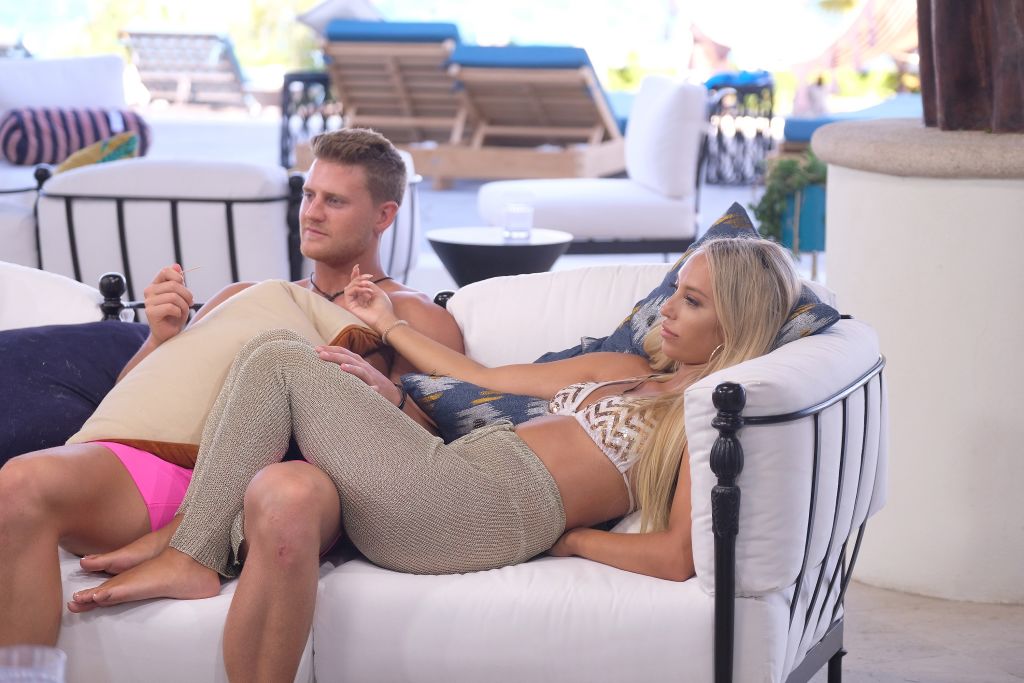 Also, she plotted against her best friend in the hotel, Brittany Campbell, and kissed Carlos Garcia twice behind her partner, Bobby Ray's, back. However, Smith created a YouTube video clearing the air about her former roommates and confessed her feelings for Ray. Find out more below.
Does Tatum Smith still talk to her former roommates?
On the show, Smith infamously plotted against Campbell. She told Kendall Marie and Kaitlin Reagan not to vote in the guy Campbell likes. Smith addressed that saying it was only a thought, not a plan because she didn't know how things would play out.
Garcia and Smith do not talk after the show, and she claimed the kiss situation was blown out of proportion. Smith explained she kissed Garcia because she wanted it to seem like she and Ray had problems. David Barta and Kendall Marie had no issues and laid low, which is why they were voted out. Smith claimed the scheming she did is a reason why she and Ray won the show.
Smith said she genuinely liked Nicole Jet Life, and although Reagan and Smith didn't like each other in the house, they are friends now. Apparently, all the Paradise Hotel former guests are in a group chat and talk often. According to Smith, they are planning a reunion.
Tatum Smith still has feelings for Bobby Ray
Ray and Smith had a conversation after Paradise Hotel and decided to be civil with each other. Smith said she did have feelings for Ray on the show. However, he never showed her much affection, which is a big reason why Smith went to Garcia. Smith claimed Ray participated in the show for opportunities, money, and friends, whereas she went on the show to find a connection with someone.
Smith also admitted that Ray hurt her when he dropped the ball because she had every intention of meeting him in the middle. She said she didn't see anyone after the show because of how upset she was. However, now she is over it and glad Ray "bought an Escalade." Smith said if she could go back in time, she would not have schemed as much, but she still thinks Ray would have dropped the ball on her.
Ray and Smith still talk occasionally, but Smith would like more communication. She said they also have different mindsets on dating. Smith doesn't mind dating someone for a couple of months or years. On the other hand, Ray only dates girls he sees as his wife and the mother of his future kids. Smith admitted she would date Ray now; however, he continually shuts her down because he's too busy.