Parenting Advice: Kristen Bell and Dax Shepard Are Doing It Right
Kristen Bell and Dax Shepard have always been "couple goals" for fans. Despite being two totally different types of people, the two actors have always been incredibly supportive of one another.
Not to mention the two are among Hollywood's funniest and most real couple, which makes them feel more like the average person and less like an elite celebrity couple. Lucky for Kristen and Dax's children, this fun, laid-back approach has transferred into their life as parents.
The comedic duo has two daughters together: Lincoln, age 6, and Delta, age 4. The down-to-earth, often hilarious approach that Kristen and Dax have taken in parenting their children proves that these two are definitely doing it right. Here are just a few of their best parenting tips and pieces of advice.
Kristen Bell and Dax Shephard don't take life too seriously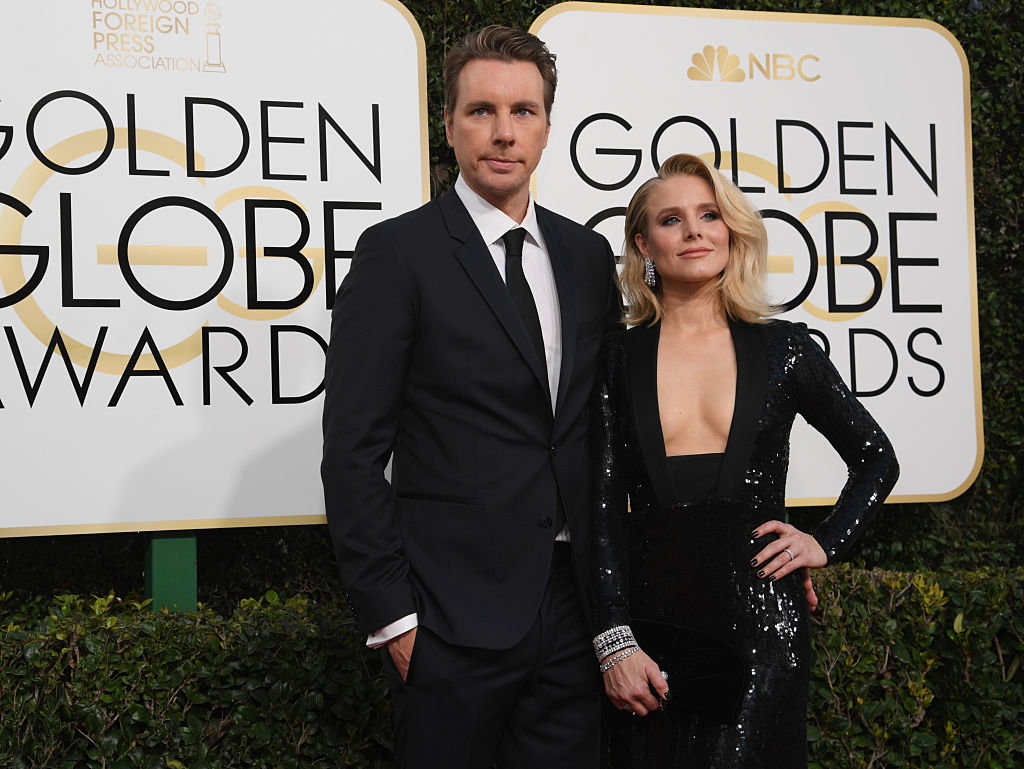 Kristen and Dax aren't only funny on the screen and in interviews. They have a great sense of humor when it comes to parenting their two daughters. This wasn't a learned quality, either, but something they had since day one — a fact which is obvious in the way they announced each of their daughter's birth.
When eldest daughter, Lincoln, was born, Kristen took to Twitter to tell the world that her "new roommate poops her pants and doesn't pay rent." Kristen jokingly relates this to husband, Dax, before sobriety. For his part, Dax told the world that his daughters were born with her "mom's beauty and dad's obsession with breasts."
The couple's announcements for their youngest daughter, Delta, were just as funny. Kristen jokingly wished her husband good luck, because "the estrogen has now hit critical mass!" Dax joked that his new baby "doesn't look like either Kristen or me, but we're gonna keep her anyways."
Kristen Bell and Dax Shephard share responsibility
As an incredibly busy couple, Kristen and Dax have learned the importance of dividing out their parenting responsibilities. Kristen is certainly not the only one caring for the kids, because Dax is an incredibly hands-on dad. In fact, Kristen revealed that the two tag team the parenting kids by switching them back and forth.
In an interview, Kristen reveals that sometimes she just gets tired of listening to whichever child she has, and she tells her husband they need to switch kids. The Veronica Mars actress says this approach helps them to not be reactive to their children, which she believes is really important in raising well-rounded, happy kids.
Kristen Bell and Dax Shephard are always honest
Kristen and Dax firmly believe you should always be entirely honest with your children, no matter what the topic is. Take sex, for example. In an interview with Hello Giggles, Kristen states that when Lincoln and Delta asked about sex: "We said there's a penis. There's a vagina. There's an ovum. There's ejaculate. They combine. There's DNA. Then you grow in my belly."
Kristen Bell and Dax Shephard make their kids feel powerful
Kristen is a proud feminist, and she's raising her daughters to be the same. She took to social media to post an image of herself with her two daughters at the Women's March. She captioned the image: "Holding up my fellow women and reminding them they have rights and agency over their bodies, they deserve equal pay, and do not have to be afraid to use their voices loud and proud. Would do it again today, and any day in the future."
Kristen Bell and Dax Shephard understand that kids will be kids
Kristen and Dax know that kids will be kids. They are going to throw tantrums, and act insane at times, but that is just what children do. It has nothing to do with what kind of parent you are. In an interview with Babbel, Kristen said: "If my child is acting a fool in the grocery store, the embarrassment is on her. In truth, that shouldn't make me feel a certain way."