'Parks and Recreation': Could Leslie Knope Survive on Her Salary?
Leslie Knope, portrayed by Amy Poehler, was a fan favorite on Parks and Recreation. As the assistant director of the parks and recreation department, Leslie worked to keep the fictional city of Pawnee, Indiana, running. Her optimistic nature endeared her to fans and all the fictional characters of Parks and Recreation, but do you know how much she would have made for her efforts? We have some estimates.
How much would Leslie Knope have made in real life?
Fans of Park and Recreation know plenty about Leslie's life. She grew up in the fictional town of Pawnee, Indiana, and decided to go into public service in the city she grew up in, partially because she greatly enjoyed the childhood programs the town offered. The salary probably didn't hurt either. According to Glassdoor, someone in Leslie's position would earn between $50,000 and $88,000 per year. Because of her time in the system, Leslie's salary was likely on the higher end of the scale while working as an assistant director.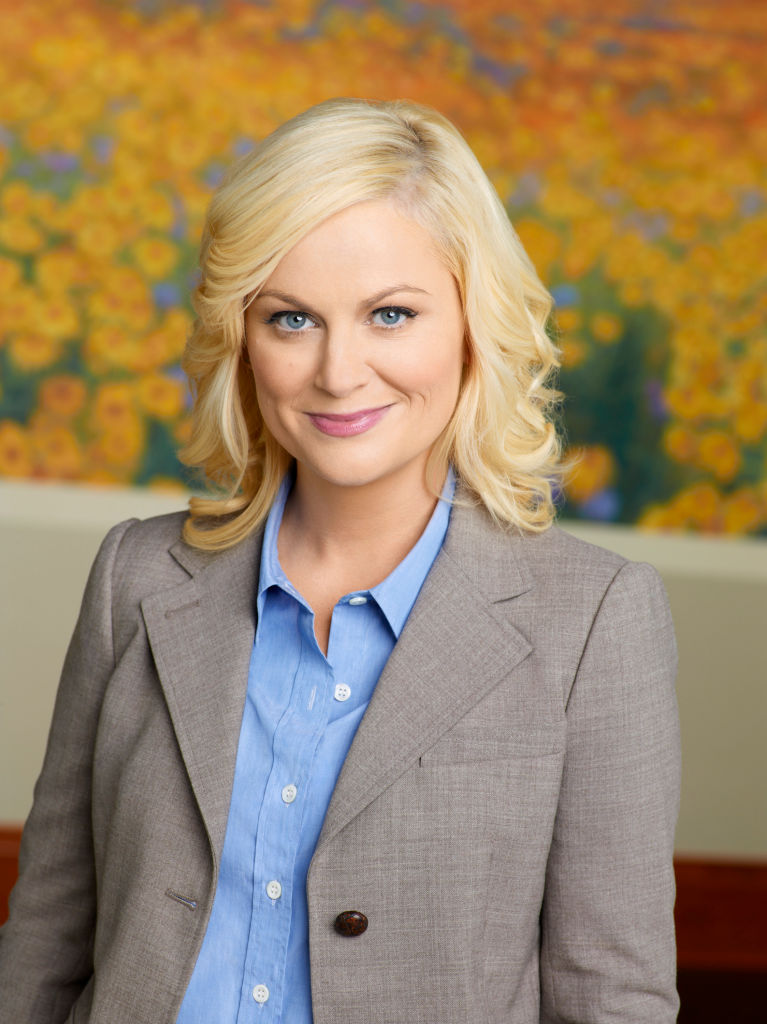 Leslie later joins the city council. In most instances, council person duties are part-time and those who take on the job are paid per diem. Some cities pay their council members absolutely nothing, while others offer a pretty generous per diem rate. A council member can expect to make anywhere from $0 to $50,000 per year, but they often hold regular full-time jobs, too, according to Chron.
Where did Leslie Knope live?
While Leslie spent a part of Parks and Recreation single, she did eventually settle down with Ben Wyatt. Together, the pair bought a pretty expansive home. While the actual house used in the show is located in Sherman Oaks, California, let's take a look at how much a similar home would cost in the real-life town that Pawnee is based on.
The Sherman Oaks abode is a five-bedroom, 4-bathroom house built in 1938. In Sherman Oaks, the home is valued at about $1.3 million today, although it was last sold in 1998 for the bargain price of $380,000, according to Zillow. Since Pawnee, Indiana, is based on the real-life Muncie, Indiana, our search should begin there. According to Zillow, the average home in Muncie costs about $85,000. Leslie and Ben's house was pretty large, though, so it likely cost more than the average.
Today, Muncie is in the midst of a housing boom. Several new, large homes are being built within the city, offering massive living space and luxurious finishings. Their price tags match their high-end finishings. Leslie and Ben's house was a bit older, although it was far from rustic. It can be ascertained that they would have likely paid around $300,000 for a similar home in real life. Considering Leslie and Ben's salaries, they would have had absolutely no problem affording their home.
Did Leslie Knope have additional expenses?
Leslie's salary, coupled with Ben's, was probably enough to pay for their home and live a pretty comfortable life, but fans may have noticed Leslie is pretty free with money as if she had a ton of it. One Reddit User notes that Leslie enjoyed making gifts for people and celebrating pretty standard days. Even if she made every gift, supplies would have cost a fortune.
She didn't make every gift, though, and even town hall meetings had goodie bags. Aside from offering up gifts to friends and townspeople, Leslie had a food preference that would have cost a pretty penny. Her obsession with waffles from the diner might not seem like a big deal, but over time the expense adds up, just like Gilmore Girls' Lorelai Gilmore's penchant for dining out.
So, could she afford to live on her salary? Most likely, although the gift-giving probably put a serious dent in her savings. Overall, though, Leslie and Ben could live pretty comfortably in their fictional hometown.