'Parks and Recreation' Is Leaving Netflix, Hulu, and Amazon Prime — Here's When and Why
Just like our tearful goodbye to Li'l Sebastian, streaming users will miss Parks and Recreation in the saddest fashion once the NBC series leaves Netflix, Hulu, and Amazon Prime. But why in the name of waffles, friends, and work, would Parks and Rec be taken off the top three streaming giants? The series may be one of the most-beloved comedies of all-time, Parks and Rec is moving to one location exclusively.
The news comes weeks after NBC pulled The Office and Warner Bros. removed Friends from Netflix's future catalog. So if you're heartbroken over losing yet another popular sitcom, don't fret. Here's what we know about the big move, including when Parks and Rec will be leaving all three streaming platforms.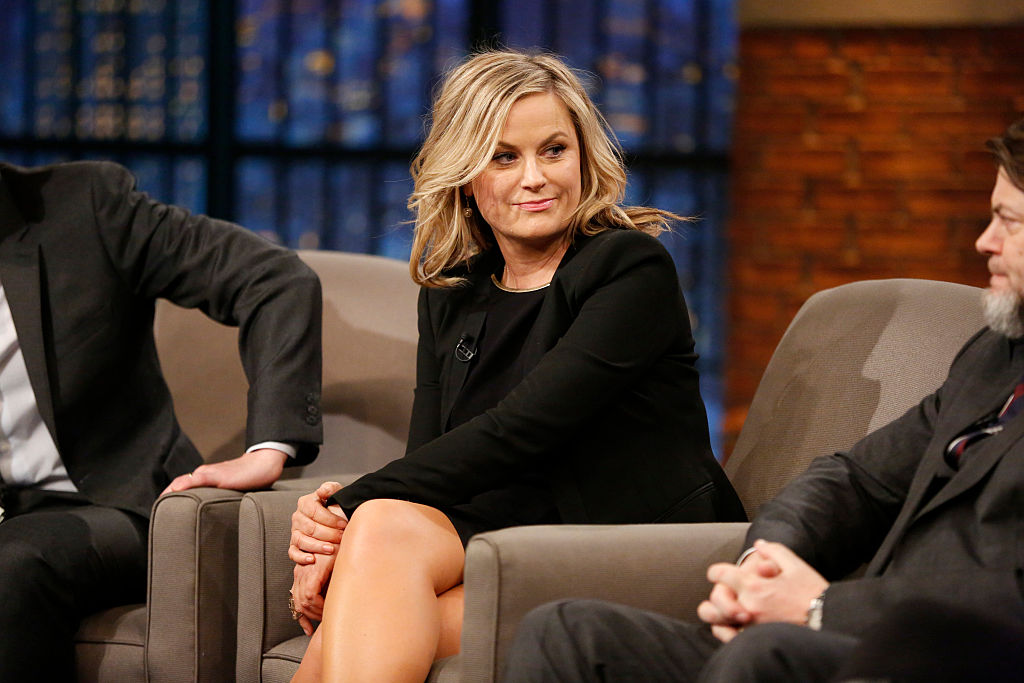 Why is 'Parks and Recreation' leaving Netflix, Hulu, and Amazon Prime?
In all honesty, it was only a matter of time until Parks and Rec was taken off Netflix, Hulu, and Amazon. NBCUniversal announced a new streaming service called Peacock. Shortly after, the company announced The Office will be added exclusively to Peacock. And now, Parks and Rec will follow suit, with all seven seasons and 125 episodes moving to the new streaming service.
That being said, NBC's exclusive acquisition of Parks and Rec couldn't have been cheap. As reported by Deadline, the network paid $500 million to move The Office off Netflix in January 2021. And while Parks and Rec may not reach the price of The Office, the publication stated the cost is believed to be in the 9-figure range.
When will 'Parks and Rec' leave Netflix, Hulu, and Amazon Prime?
The loss of Parks and Rec on Netflix, Hulu, and Amazon will be great, especially for cable cutters. However, you can currently watch every episode on each platform. But how long do you have before the comedy leaves for its new home on Peacock? Well, as of this write-up, you still have plenty of time to watch to NBC comedy. According to The Hollywood Reporter, Parks and Rec will move from the three streaming services to Peacock in October 2020.
Given Peacock's anticipated April 2020 launch, it seems neither Parks and Rec nor The Office will be available immediately. Nevertheless, the streaming service will start with nonexclusive shows like 30 Rock, Brooklyn Nine-Nine, Friday Night Lights, Saturday Night Live, and Will & Grace — just to name a few. And while these titles are available on other platforms, it seems NBC plans to make them exclusive in the future.
"A lot has to do with the marketplace right now and what's available and what's not," NBCUniversal's direct-to-consumer and digital enterprises chairman Bonnie Hammer said, per THR. "We're going to invest smartly and strategically."
With new services such as Peacock, Disney+, and HBO Max on the horizon, it seems streaming as we know it will never be the same. The new platforms are taking exclusive ownership of popular titles such as Parks and Recreation, Friends, and The Office. And of course, this means people will be purchasing multiple subscriptions to see shows once readily available on Netflix, Hulu, or Amazon. Quite frankly, it feels like this move towards numerous streaming sites is going to be worse than cable. But we'll just have to see what happens next.
Check out Showbiz Cheat Sheet on Facebook!