Patricia Clarkson: How Much Is the Golden Globe-Winning Actress Worth?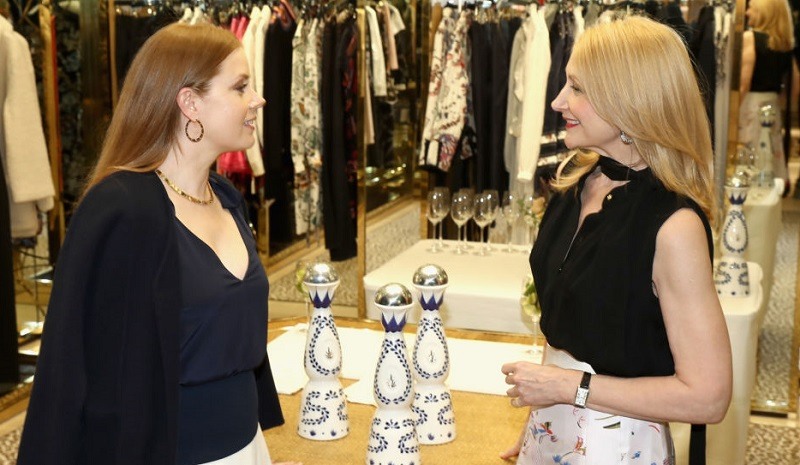 While Patricia Clarkson has been nailing down roles for decades in film and TV productions, she may have had her meatiest role on Sharp Objects. In the limited HBO series, she plays Amy Adams's ruthless, refined mother who dominates life in a small Midwestern town.
Clarkson grabbed hold of that part and refused to let go. After doing her best to steal every scene in the production, the Hollywood Foreign Press had no choice but to give her the Golden Globe for Best Supporting Actress in a TV series or movie.
Hopefully, that award will help her land even more roles in the coming years. In the meantime, she's been busy enough with parts in some of the biggest shows on television and the lead in 2018's Out of Blue. Here's a look at Clarkson's best performances over the years and her estimated net worth.
Roles from 'The Untouchables' to 'Sharp Objects'
It's hard for an actress to break onto the scene in a bigger production than Clarkson did in 1987's The Untouchables. In the Brian De Palma film, she got to see Kevin Costner, Robert De Niro, and Sean Connery going about their business on the set. (She played the wife of Eliot Ness, Costner's character.)
From there, she could have plotted a career of lame roles in high-paying mainstream productions, but Clarkson told AARP she was never interested in such things. "There are certain parts I won't play: sadly cheesy love objects or just mothers, the archetypal horrible boss that has absolutely no texture, or asexual characters."
But Clarkson insists that age has nothing to do with an actress's ability to sell a production — something she certainly proved in Sharp Objects. "People are finally realizing that women in their 40s, 50s, 60s can sell tickets," she told AARP.
"People want to see us, people want to see us thrive. They want to see us complicated and not perfect. We can make [producers] money!"
After watching Clarkson duel Adams (and often come out on top), it's hard to disagree with that statement.
Clarkson's net worth estimated at $3-5 million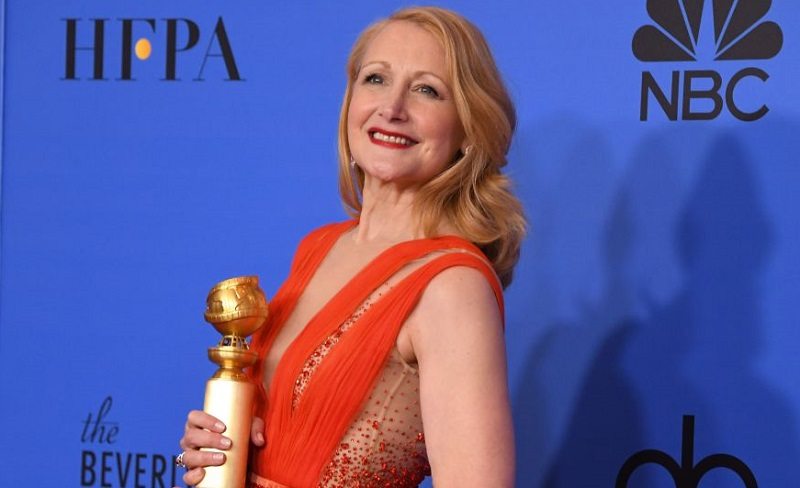 In an estimate from a few years ago, Celebrity Net Worth pegged Clarkson's fortune at $3 million. However, that figure went on the record prior to Clarkson landing her roles in House of Cards and Sharp Objects. In both high-profile productions, Clarkson shared screen time with leads or carried the show on her own.
Her dedication to the acting craft put her in the winner's circle long before Sharp Objects. For her role of Sarah O'Connor on Six Feet Under, Clarkson won two Primetime Emmy Awards — one in 2002 and a second in 2006. She also landed an Oscar nomination for Best Supporting Actress for her part in Pieces of April (2003).
So we'd only expect Clarkson's net worth to increase in the coming years. Whether she's playing elegant villains or characters less sinister than her Sharp Objects role, producers know they will be getting a top-notch performance from the Yale School of Drama graduate.