Patrick Dempsey 'Was Convinced' Shonda Rhimes Didn't Want Him to Play Derek Shepherd When He Auditioned for 'Grey's Anatomy'
When Patrick Dempsey first auditioned for the role of Derek Shepherd on Grey's Anatomy — his character became known as "McDreamy" thanks to his charming personality and good looks — the actor didn't have high hopes for a positive outcome. In fact, the now 53-year-old actor (he recently discussed the possibility of an Enchanted sequel) steadfastly believed he didn't get the part.
To celebrate the 200th episode of ABC's hit medical drama — there have now been 338 episodes not including the premiere episode of Season 16 — TV Guide rounded up audition stories from the cast, including Dempsey. He recalled during his audition in front of the show's creator, Shonda Rhimes, he strongly felt she didn't like him for the part.
Here's what the actor forever known as "McDreamy" said about his Grey's Anatomy audition:
"I remember coming in and all the producers were there. I remember Shonda [Rhimes] looking at me, and I was convinced she didn't like me," Dempsey recalled. "I was like, 'I didn't get that.'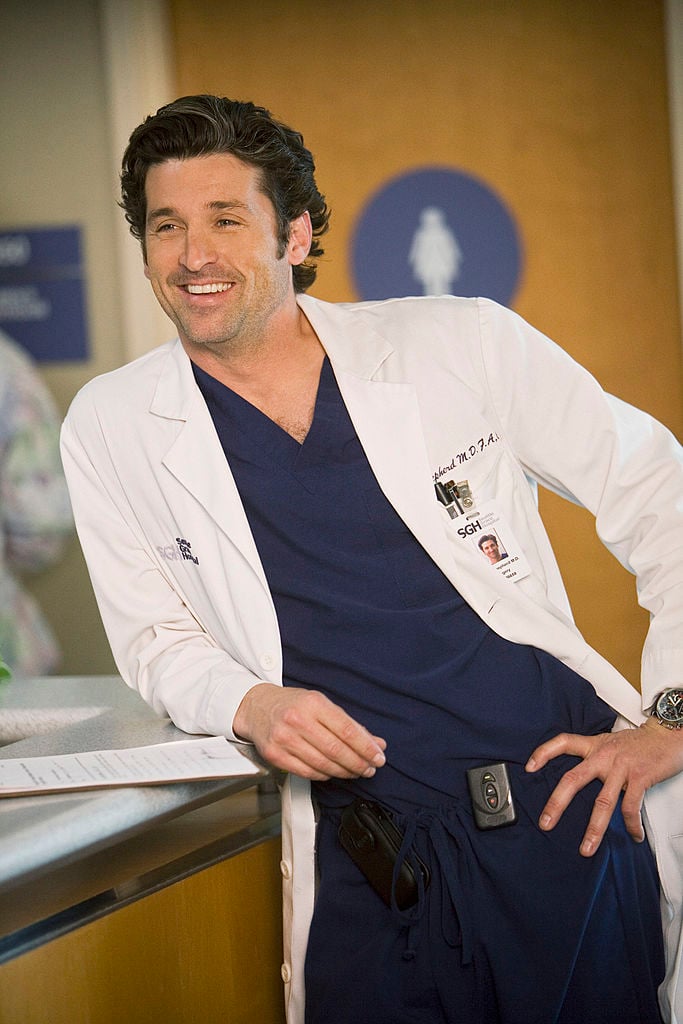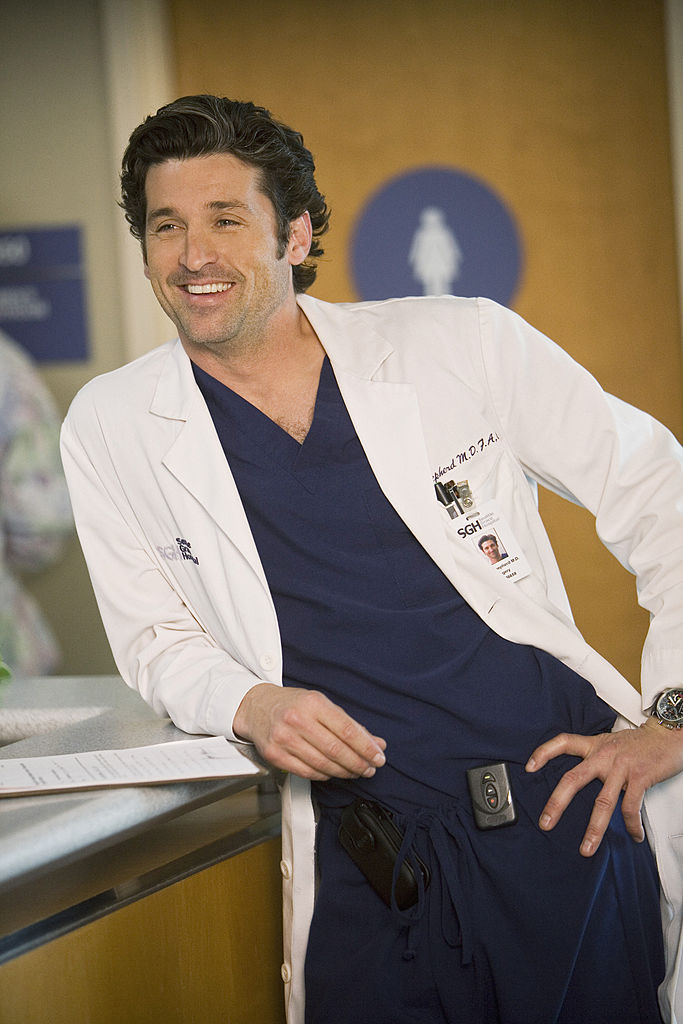 The audition had him convinced he did so poorly, he went to another audition right after for another medical drama, House, that went on to become a hit show just like Grey's Anatomy.
"Then, I immediately went from that to the audition for House," the actor said.
He continued, saying after he wrapped up his House audition, he got a callback to do another audition for Grey's Anatomy, this time with his future onscreen love, Meredith Grey, played by actress Ellen Pompeo.
"When I finished that audition, I got a call saying, 'They want you to read with the actress who's playing the lead role in this,'" Dempsey said.
"I remember asking Shonda what that was [about] and she said, 'I was figuring out how to put you in the show,'" he added.
Dempsey says he 'immediately had a great connection' with Ellen Pompeo
When Dempsey first met Pompeo, we'd venture to guess the two actors had no idea they'd become stars playing a famous pair of doctors who wrote their marriage vows on a Post-It note.
The "McDreamy" actor recalled his first meeting with his onscreen love and said they bonded right away.
"I met Ellen [Pompeo], and her Boston accent lit me up because I was from Maine. So, I immediately had a great connection with her," Dempsey said.
Grey's Anatomy premiered on March 27, 2005 — we can't believe it's already been on TV that long — with Pompeo playing Meredith Grey, an intern at Seattle Grace Hospital hoping to live up to her mother's legacy.
On her first day, she woke up after spending the night with Derek Shepherd — she forgot his name — and threw him out of her mother's house. Only when she arrived at the hospital did she learn he was a doctor and essentially her boss.
Why Patrick Dempsey left 'Grey's Anatomy'
Dempsey ended his days as "McDreamy" after it was announced he'd be leaving the show to pursue other projects. While the actor may sometimes be embarrassed by his reputation as "McDreamy," Dempsey said he had been "grateful" for the opportunity but that he had come to a point where he wanted to try new things and spend more time with his family.
In an interview with iNews, Dempsey discussed his departure from Grey's Anatomy.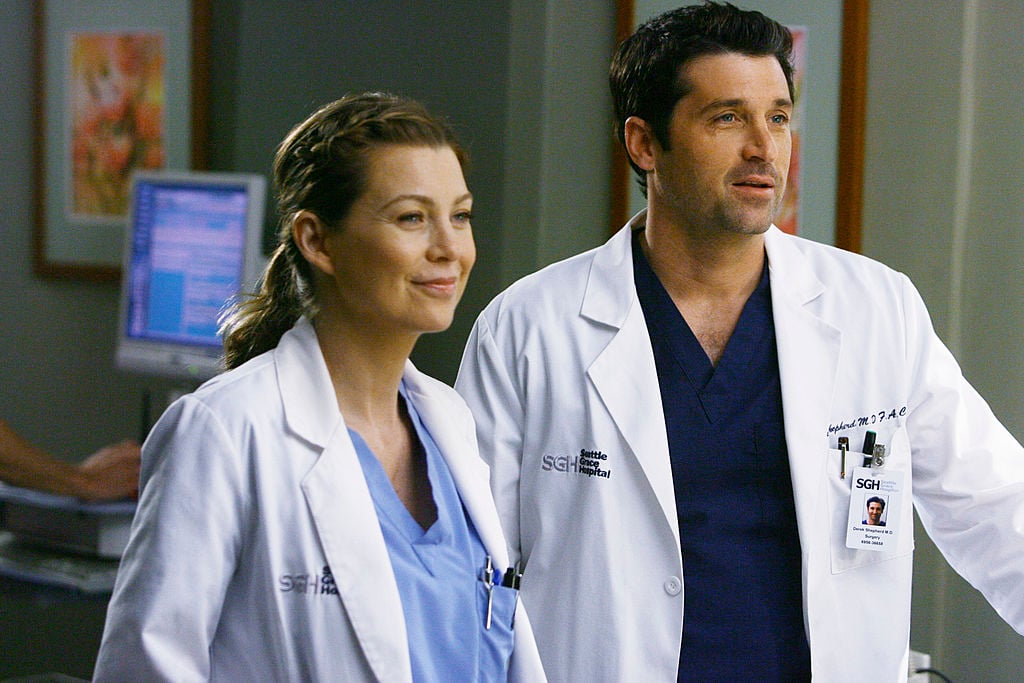 "Ten years is a long time to be on any show," he said. "It's very hard to keep the storylines intriguing, especially on a network show with 25 episodes a year."
"So for me, it was time to go," he added. "It's nice to move on and have new challenges."
Warning: Major Grey's Anatomy spoiler alert next.
In a controversial move, Rhimes killed Dempsey's character after Derek and Meredith were finally happy together with a family of their own.
Watch Derek's death scene below and have tissues handy.
A year after the episode aired, Dempsey told Nightline, he hadn't watched his final episode of the show. He also commented on the shocking end to his character saying, "I think everyone was sort of surprised at how abrupt it was."
A fan-favorite, viewers of the show wanted Derek to return even if only in a flashback, but sadly for them, Dempsey made it clear he wouldn't come back.
While Dempsey left Grey's Anatomy, Pompeo continues to play Meredith Grey.