Patrick Mahomes Has His Own Cereal But Good Luck Buying It
Patrick Mahomes is the quarterback for the Kansas City Chiefs who is quickly becoming one of the most iconic players in NFL history. In only two seasons, he has become one of the most impressive quarterbacks the NFL has ever seen.
Last year, in his first full season as the starting quarterback, Mahomes threw more than 5,000 yards and made an impressive 50 touchdown passes. The star athlete has been able to accomplish more in one year than most professionals do in their entire career.
Because Mahomes is such a talented athlete, he knows how important a good breakfast can be for everyone. That may be the reason why he has decided to create his own breakfast cereal. The cereal hasn't been out long but, just like his career, it is also making impressive strides in such a short amount of time.
So, what kind of cereal has Mahomes created and how can you get your hands on your very own box? Keep reading to find out.
What is Patrick Mahomes' new cereal called?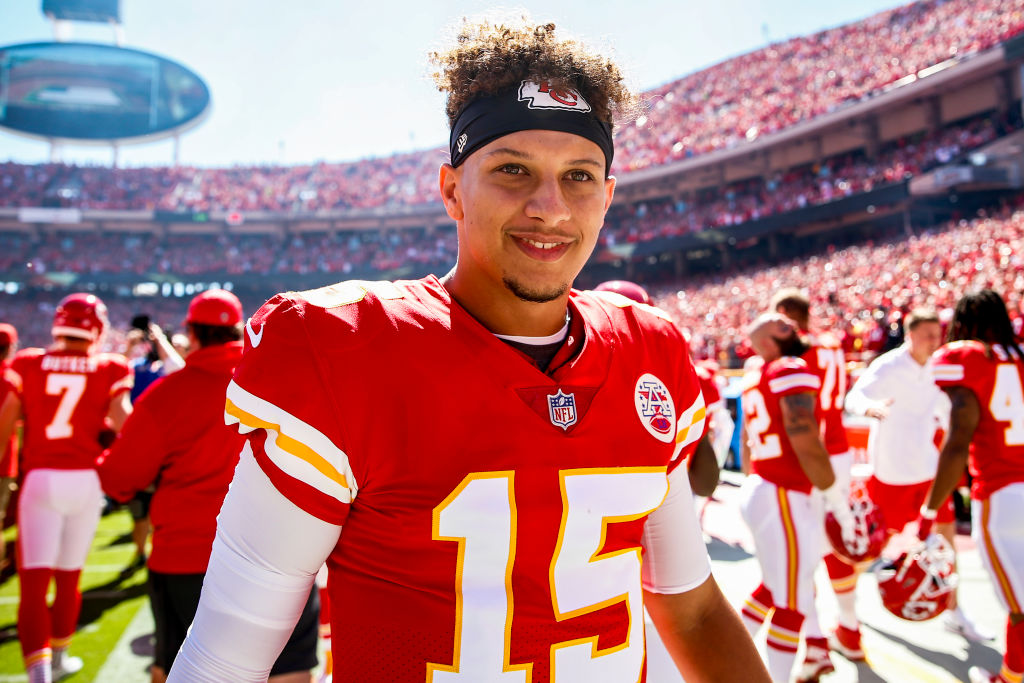 Earlier this month, Mahomes launched his new cereal called Mahomes Magic Crunch and it is being sold exclusively at Hy-Vee grocery stores. The cereal itself is pretty much exactly like Tony the Tiger's Frosted Flakes, but it is not the cereal's taste that everyone is after.
Only so many boxes of cereal are expected to be produced, so the box alone will be a bit of a collector's item. The box is completely covered in Kansas City Chief's red and features an action picture of Mahomes in his number 15 Chiefs jersey and helmet while looking like he is getting ready to throw one of his record-breaking touchdowns passes. A large Kansas City Chiefs logo is strategically positioned beside Mahomes picture to help make it even more appealing to football fans. The back of the box features a few pictures of Mahomes on the field as well as his signed autograph.
How can you buy your own box of 'Mahomes Magic Crunch'?
Mahomes signed an exclusive deal with the employee-owned grocery store chain Hy-Vee. These grocery stores are primarily found in the Midwestern part of the United States. In the store, they are selling for around $3.99 a box. However, only a select few stores will be putting them in the shelves. According to The Kansas City Star, the cereal will only be available in Southern Iowa, Kansas, Missouri, and Nebraska Hy-Vee stores.
If you do not live near any of these states, don't worry, as there is still another way to get your hands on this cereal: You can find the cereal online, but be prepared to pay. The cereal can be found on both eBay and Amazon. On eBay, the price for one of these limited-edition boxes of cereal can range between $21 and $115 per box. We were able to find it on Amazon for around $25 for one box.
Though that might seem like a ridiculous price to pay for a box cereal, many people are already starting to sell out online. So, if you are wanting to have this super rare cereal for yourself, you better act fast.
Why did Patrick Mahomes create his own cereal?
It may seem odd that Mahomes has decided to create his own cereal, but he is actually doing it for a good reason. He hopes to raise around $25,000 from the cereal sales and all of the proceeds will go to his charity called the 15 and Mahomies Foundation. This foundation helps to give money and support to underprivileged kids in and around the Kansas City area.
We are not sure what the cereal taste like, but with the way that it is already flying off of the shelves, we have no doubt that Mahomes will have no problem reaching his goal of selling $25,000 worth of cereal.