Paul Rudd Keeps Pulling This Prank on Conan O'Brien and It Never Gets Old
Paul Rudd strikes again! The origins of the prank he continues to pull on Conan O'Brien is one of the best running jokes ever.
Paul Rudd sat down with Conan O'Brien to promote his new Netflix series Living With Yourself and fans immediately braced themselves for the longstanding prank that Rudd always delivers on O'Brien's show. It's been happening since 2004 and, honestly, it never gets old.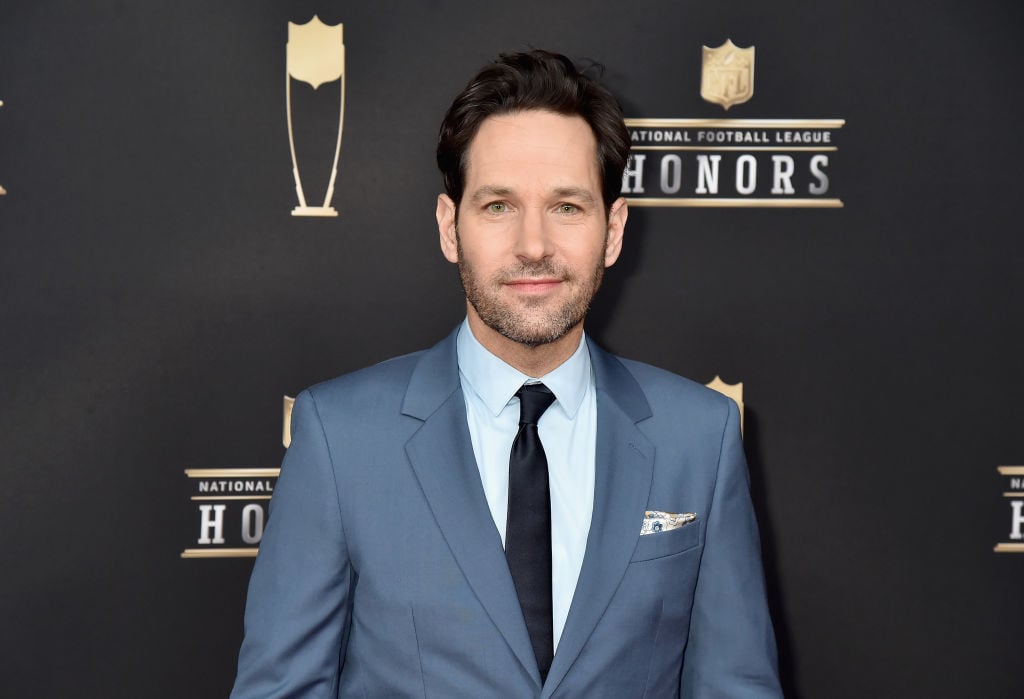 Paul Rudd's epic prank continues
Beginning in 2004, whenever Paul Rudd stopped by Conan, he offered a clip of his latest project. Only, the clip was never any piece of what he had worked on — instead, he showed the same clip from the 1988 ET wannabe Mac and Me.
It's always the same scene from the movie and it always gets a laugh from O'Brien. Now that he's played this prank so many times, it's expected and if he ever had a legitimate clip, fans would be pretty disappointed.
His latest appearance on Conan was no different, as he chatted about the new series Living With Yourself, in which Rudd plays two characters, one of which is a clone that is a better version of the original.
So… roll the clip, right? You could feel the anticipation in the air as the now expected Mac and Me scene would hopefully grace the screen. Yep, Rudd delivered yet again.
O'Brien chuckled, asking him after, "Do you want to show a real clip, you son of a b**ch?," to which Rudd responded, "That was a real clip," then offered to show the real one. Naturally, it was Mac and Me yet again.
How Rudd started trolling O'Brien
The origins of the Mac and Me clip, Rudd explained to actor Chris Evans in an interview on BBC 5 Live's Kermode and Mayo Show, is believed to be around the time he was promoting 40-Year-Old Virgin.
Rudd shared of the running joke: "When I did a Conan O'Brien [show] about 15 or 16 years ago. I set up a clip — you know, they cut to a clip — so I set up the clip, and then I just showed the clip from Mac and Me with the kid going off the cliff in the wheelchair."
He added: "And then I went back again to promote something else — like the last episode of Friends — and I said I actually have some footage from the show, and they set it up very seriously, and then just showed that Mac and Me clip."
Rudd explained "It's the same clip… it has now gone on to such crazy lengths where I have shown the clip and then it cuts back" and he noted "the studio got very upset" so he has to include part of the real movie. "When I did Ant-Man, I actually had to work Ant-Man into the clip. But it's just a running joke."
Paul Rudd is a new meme
Rudd is making a name for himself in a new way, it turns out, as a brief bit of his interview on the YouTube series Hot Ones has now become a very relatable meme.
During the episode, Rudd says to the host, "Look at us. Hey, look at us," with host Sean Evans responding, "Who would've thought?" and Rudd answers, "Not me."
And from there, a meme was born. The clip is being passed around with commentary such as: "When you make next morning brunch plans when you're hammered and then actually follow through with them" and "Me and my bank account after I've made $50 stretch for a week and a half."