Paul Rudd Loves This Sandwich from Kansas City so Much, the Marvel Star Actually Has Is Flown To NYC
Paul Rudd loves his barbecue, and few cities do it better than his hometown of Kansas City. Rudd is a popular face around the area and, although he lives in New York City, he still enjoys some Kansas City barbecue from time to time. And when he cannot come out and get some himself, he has it flown to the Big Apple. So which barbecue sandwich does the Ant-Man star love the most?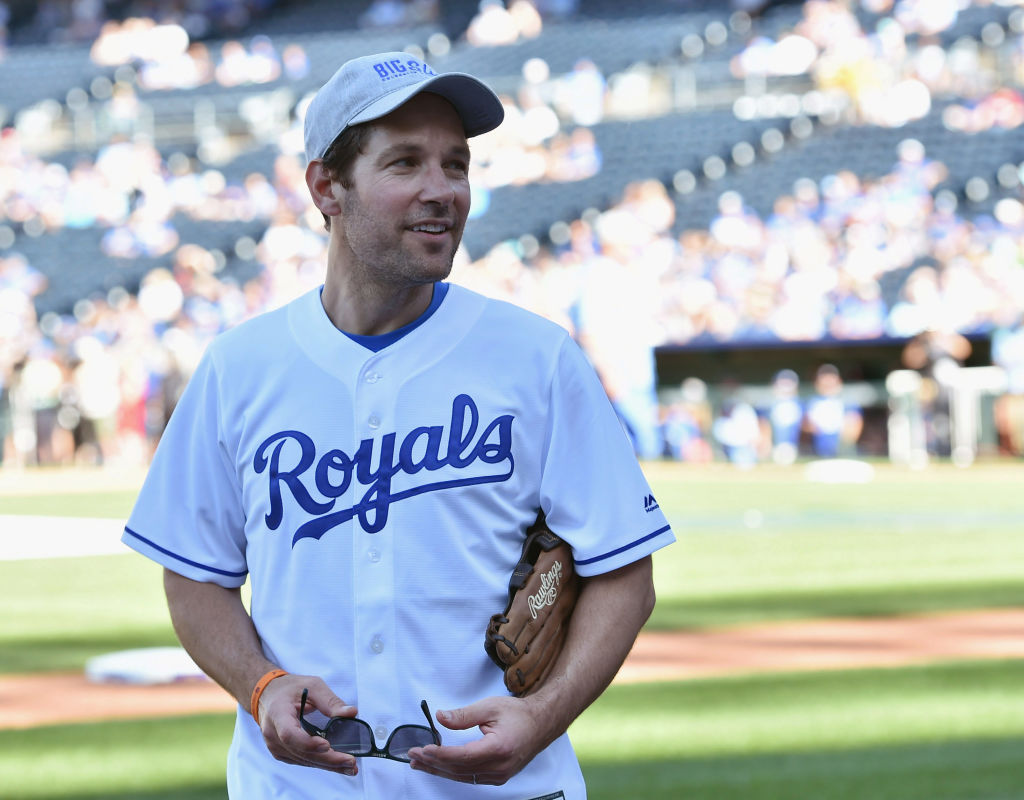 Rudd loves this Kansas City sandwich
One of Rudd's favorite restaurants in his hometown is Joe's Kansas City. The joint's main attraction is the Z-Man sandwich, something that Rudd actually has delivered to New York City once a year for his fantasy football draft.
According to Fox 4 KC, Rudd enjoys a lot of the city's famous barbecue eateries, but his cravings for the Z-Man sandwich are unmatched.
"I go back to Kansas City with my kids, which is often, we are always getting barbecue," Rudd shared. "I was just back there and I think we had barbecue for about four days in a row."
Rudd noted that Joe's Kansas City sends him onion rings, buns, and brisket — the main ingredients of the Z-Man sandwich. He then reheats the items in the oven and puts them together for a delicious meal.
There is no telling how much it costs to get Kansas City barbecue in New York, but Rudd can certainly afford the tab. The actor has appeared in several films in the Marvel Cinematic Universe, including Avengers: Endgame, which made around $1.2 billion at the box office.
Rudd gushes about Kansas City
Last summer, Rudd gushed about his love for Kansas City during an appearance on The Late Show With Stephen Colbert.
The actor, who was raised in Overland Park, told Colbert that his hometown got the shaft when New York purchased the rights for the popular Kansas City Strip cut. He then joked, "Don't quote on me this."
Colbert is a huge fan of Kansas City food as well and revealed that one of the most delicious steaks he has ever eaten was at the city's Golden Ox restaurant.
Rudd also praised the Children's Mercy Hospital in Kansas City and promoted an annual fundraiser he does in the area called Big Slick. Rudd teams up with Jason Sudeikis, Rob Riggle, David Koechner, and Eric Stonestreet for the event.
Rudd's interview with Colbert was to promote his latest solo superhero flick, Ant-Man and the Wasp.
Paul Rudd's mom opens up about Kansas City ties
With Rudd continuing to give back to his community, his mother, Gloria Rudd, could not be happier about it.
Although Rudd's fundraiser, Big Slick, has grown into a huge success, a lot of the children at the hospital did not know who Rudd was when it first started. After all, movies like Anchorman and Knocked Up were not exactly made for kids.
That, of course, has changed now that Rudd is the face of one of Marvel's hit franchises. And his mother revealed that he still makes time for the smaller projects, despite his rise to fame.
"He negotiates big contracts, but he will always say, 'These are blackout dates. I can't be available,'" Rudd's mom explained.
She added that she is not surprised that Rudd still gives back to Kansas City and fully expects him to continue those endeavors well into the future.
Inside Rudd's charitable work
Rudd's main event in Kansas City, Big Slick, originally started as a poker tournament. The event has grown into one of the area's most profitable fundraising events, and all of the proceeds go towards funding Children's Mercy Hospital's Cancer Center.
Big Slick happens during the summer each year and usually features a number of different events to generate funding.
This past year, for example, the event featured an online auction that sold tickets to watch Sudeikis appear on The Ellen DeGeneres Show as well as the premiere of Joker.
Apart from his charities, Rudd has built quite a career in Hollywood over the years. He recently finished a new TV series, titled Living with Yourself, and is set to appear as Scott Lang in Marvel's new show, What If…? and the upcoming Ghostbusters 2020.
Despite his success in show business, there is little doubt that Rudd will continue to give back to Kansas City — and enjoy its amazing barbecue from time to time.