Has Paul Rudd Ever Starred In A TV Series Before 'Living With Yourself'?
Actor Paul Rudd, also known as "The Man Who Doesn't Age," has a brand new project headed your way. But it's not another Marvel movie: This time, he's doing a TV series. Is this the first time? Let's find out.
Paul Rudd is a movie star
Let's face it: You hear the name "Paul Rudd," you think "movie star." Or comedian, or actor — but in films, generally speaking. Beginning with Clueless back in 1995, we've been enamored of the attractive and talented star in every production he's a part of.
For a while there, Rudd was best known for appearing in films alongside other hilarious comedic minds, from Anchorman to Knocked Up to I Love You, Man. However, in recent years, he's become a fixture in the MCU, starring as Scott Lang (alias Ant-Man) in numerous entries.
He's starring in a TV series 'Living With Yourself'
Rudd is stepping outside the MCU with a brand new TV series. And yes, that image you see above is correct: He's not only starring in the Netflix original show, titled Living With Yourself, but he's playing two characters.
Living With Yourself is a dark comedy about Miles Elliot, a man who undergoes a mysterious treatment that's supposed to improve his life. The only problem? The procedure creates a clone of him to go about living his life, and now he has to try and get his life back.
Rudd's early TV roles
Rudd began his TV career even before he made his way into film. He had a recurring role in the '90s NBC drama Sisters, appearing in 20 episodes as Kirby, an aspiring filmmaker. But there's another role you may be more familiar with.
Many became familiar with Rudd in the early '00s, when he portrayed Mike Hannigan in the hit sitcom Friends. Mike is the boyfriend (and later, husband) of one of the main characters, Phoebe. Rudd was in a total of 18 episodes.
Has he ever starred in a series?
Additional recurring roles for Rudd include Guy Gerricault in Reno 911!, wealthy yet stupid Bobby Newport in Parks and Recreation, and Nate in Burning Love. He has also done some voice work for shows like Bob's Burgers and The Simpsons.
Rudd has just one starring role in a TV series under his belt, though technically, these were more like limited series. He reprised his character Andy from the film Wet Hot American Summer in the two separate revival seasons, Wet Hot American Summer: First Day of Camp and Wet Hot American Summer: Ten Years Later. These also aired on Netflix.
Rudd is pulling double duty in more ways than one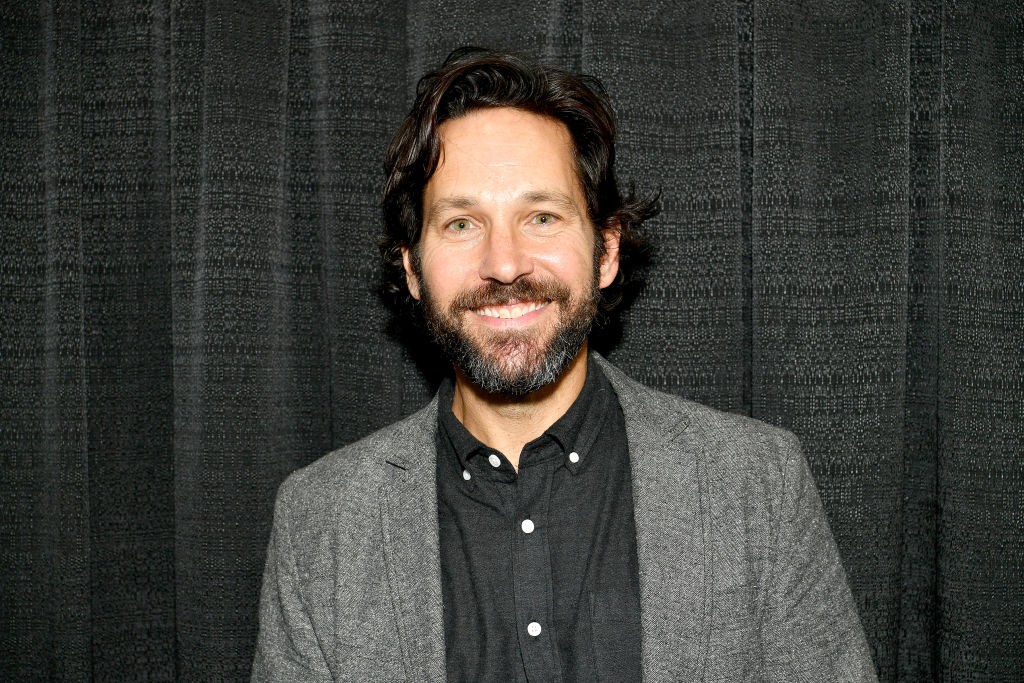 Over the years, Rudd has gotten more involved in the creative process behind the camera. He has produced a few of his films, including Wanderlust and Fun Mom Dinner. He has also co-written the scripts for both of the Ant-Man movies. Additionally, Rudd was an executive producer, co-creator, and writer on Party Down, which he did not appear in.
For Living With Yourself, Rudd is again serving as an executive producer. All eight episodes of the first season will be available to stream on Netflix on Oct. 18, 2019.