Paul Thomas Anderson Attacks the 'Bad Rap' of Superhero Movies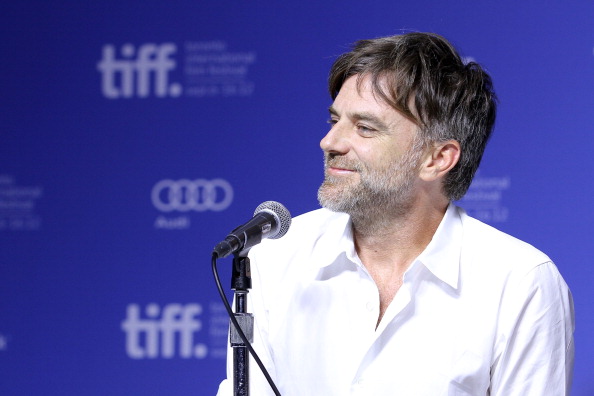 As one of Hollywood's most talented directors, it's safe to say that Paul Thomas Anderson has earned his right to criticize trends in current cinema. Films like Magnolia and Punch-Drunk Love have vaulted him to prominence in an industry nowadays more focused on turning a profit than making quality movies. Many may argue this focus has been driven by the recent influx of superhero movies by Marvel, and to a lesser yet still prominent degree, DC. Comic movies have become so ingrained in the culture that studios like Marvel are even planning a slate of releases through 2019.
Directors like Tim Burton have come out swinging against the formulaic structure of these movies, asking one simple question: "How many times can you say 'you're wearing a funny costume' with the tights and stuff?" He notes that "someday people will get sick of it," but it's pretty clear that day hasn't arrived yet. So what did Anderson, a director famous for his nuanced characters and devotion to the classic cinema format, have to say in an interview with Rolling Stone about the negative aspects of comics adapted to the silver screen?
Ah, that's such a fucking crock of shit. I can't remember a year in recent memory where there were less complaints about the quality of movies. And what's wrong with superhero movies, you know? I don't know. You're talking to someone that enjoys watching those films. People need to get a life if they're having that discussion [laughs]. Those movies get a bad rap.
It's a stark contrast to the thoughts of some of Anderson's contemporaries, an opinion that paints a picture of a director who understands the role comic movies are meant to play as mediums for sheer entertainment. What we really get is an opposing view to what's been a largely one-sided argument. While fans flock to theaters every time a Marvel movies debuts, there's still a general air that seems to feel that we've reached a point of extreme excess, and that soon this bubble will burst. If and when it does, studios are bound to see huge losses in their big-budget projects.
But Anderson also makes a poignant point. He enjoys watching superhero flicks, and honestly, very few people disagree. As the medium has pushed forward, studios have been forced to get creative and make each successive release more interesting and unique. Look back on the progression of these movies: We've come a long way since objectively terrible efforts like Daredevil (2003), Catwoman (2004), and Batman & Robin (1997). Comic films have gotten creative in the way they've melded comedy with action and suspense, made clear by recent films like Guardians of the Galaxy and The Avengers.
The temptation in Hollywood with moneymaking commodities is typically to rest in derivative territory. Rehashes of old stories and characters are the safe choices when it comes to a halfway decent box office haul, and more often than not that leads to once-proud franchises petering out into obscurity. What studios have likely seen, though, is that an increase in quality has led to a subsequent increase in profits. As long as that trend continues, Anderson will absolutely spot on: These movies are, above all else, enjoyable.
More from Entertainment Cheat Sheet:
Want more great content like this? Sign up here to receive the best of Cheat Sheet delivered daily. No spam; just tailored content straight to your inbox.