Pauley Perrette Definitely Won't Be Coming Back to 'NCIS' Anytime Soon
For years, Pauley Perrette was a fan-favorite on the iconic TV show NCIS. Her character, Abby Sciuto, was one of the most popular characters in the show and signaled a whole new era for female characters on television.
Still, while Perrette loved her character, she didn't always love being on the show. Her exit from NCIS was mired in drama and controversy.
In the years since her departure, she has often spoken out about the negative times she experienced while filming NCIS. But fans still wonder: Would Perrette ever return to NCIS?
Pauley Perrette was a favorite on 'NCIS'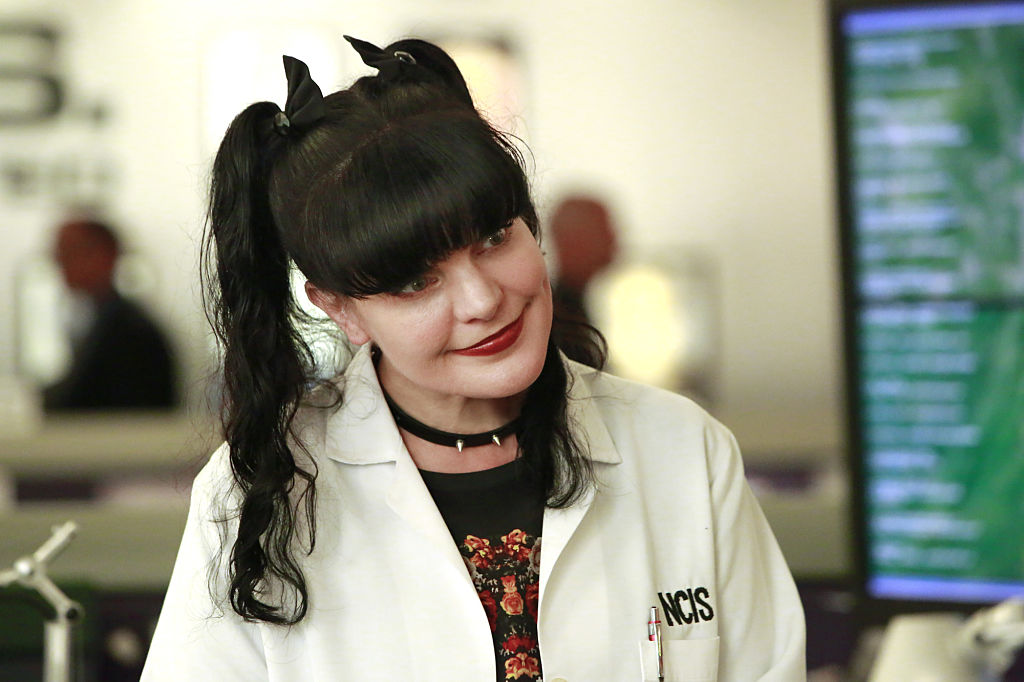 As one of the original cast members of NCIS, Perrette was beloved by fans all over the world. She portrayed Abby Sciuto as an alternative, goth forensic scientist who maintained an almost unshakable positivity in spite of her dark hair and clothes. There was no one like Abby on television and Perrette's unique personality definitely helped propel NCIS to the top.
Perrette announced in late 2017 that she would be leaving NCIS to pursue other projects. Fans were devastated, and even Perrette mourned the loss of her character saying she was going through a grieving period over the fact that she wouldn't be playing Abby anymore.
Pauley Perrette had major issues with Mark Harmon
Perrette's departure might have been inevitable considering the drama that has been reported behind the scenes between Perrette and her co-star, NCIS star Mark Harmon. Perrette has repeatedly alleged that Harmon, who plays Agent Gibbs on the series, caused problems on the set. She even claimed that Harmon had been mentally and possibly even physically abusive towards her.
The problems between Perrette and Harmon seem to have stemmed from when Harmon brought his dog to the set, and the dog reportedly attacked a crew member. Perrette has since spoken out on social media about her issues with Harmon, and while some fans don't believe her story, there are many who do.
CBS executives did address the allegations by Perrette by stating that she had spoken with them in private and investigated her concerns as a "workplace incident." CBS also stated that the incident had been resolved to everyone's "satisfaction."
Pauley Perrette likely won't ever return to 'NCIS'
Due to her issues with Harmon alone, it seems highly unlikely that Perrette will ever return to NCIS. But her career is in no danger: She is currently working on a brand-new series for CBS called Broke.
The actress recently shared some behind-the-scenes thoughts on social media. Perrette posted on Twitter, saying that she is "so freakin' happy" to be filming her new show and thanking her fans that supported her through "devastatingly difficult years."
While she didn't call out NCIS or Harmon in that tweet, the implications were clear. The show Broke features Perrette playing a single mother who is struggling to provide for her son when her formerly wealthy sister shows up at her doorstep to move in with her.
Even though Perrette isn't likely to return to playing Abby Sciuto in the near future, there is always the chance that she might make a big comeback if and when Harmon retires from playing Gibbs.
Fans would definitely love seeing Perrette back on NCIS in any capacity, even if that means a brief cameo or flashback scene. Showrunners are certainly showing a willingness to bring back fan-favorite characters, considering the recent reappearance of Ziva David (Cote de Pablo) in the newest season.