PBS's Success: Other Networks May Want to Take Notes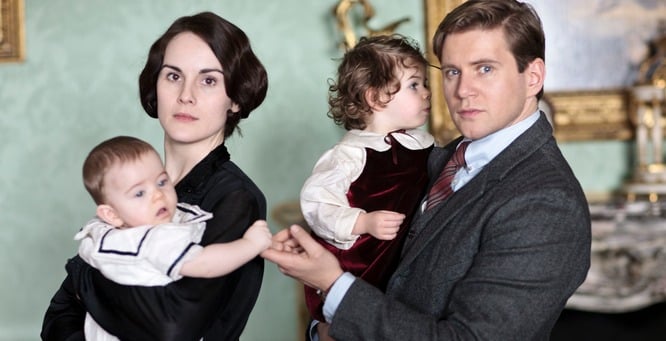 PBS is keeping up with the changes in the entertainment industry better than most these days, and other networks may want to take notes. With shows as popular as Downton Abbey and Sherlock pulling in impressive numbers of viewers, PBS is concentrating on more than just providing popular shows. It recognizes the need to keep up with the increasingly streaming-based viewership and the different ways television is being accessed by viewers.
Paula Kerger, chief executive officer at PBS, spoke recently on the need to reach audiences in new and innovative ways — and PBS is certainly covering its bases, according to the Hollywood Reporter. Frontline, a PBS series of over 130 films, has been placed online at PBS.org — a good way to funnel viewers back to the PBS brand itself when viewing content online for free has become quite easy, both legally and illegally. PBS Kids is reportedly one of the bigger steaming sites for children's video content, and bigger, better deals with both Netflix (NASDAQ:NFLX) and Amazon (NASDAQ:AMZN) are in the networks sights as the sole streaming sites for The Bletchley Circle and Downton Abbey.
Of course, other networks are well aware of the changing industry — but some are not as quick as others to adjust. Comcast (NASDAQ:CMCSA)-owned NBC and Walt Disney (NYSE:DIS) were looking in December to begin advertising retroactively with updated commercials inserted into older streaming shows as a source of revenue that could keep up with the new binge-watching culture. Discovery Communications (NASDAQ:DISCA) was working on an internet streaming service last June, which would give subscribers access to older programming that it didn't have offered through Netflix and Amazon.
Then there's ABC, a subsidiary of Walt Disney, which previously had one of the more consistent and easily accessible collections of streaming episodes available free to viewers, but recently took a huge step backwards. In early January, ABC changed its policy, making ABC episodes that are available within one week of airing only accessible to subscribers, which means that viewers must have a cable or satellite subscription in order to view the network's shows online. The network's press release announcing the change does remind viewers that its episodes are also available on Hulu Plus — a streaming platform owned by Fox, NBC, and ABC collectively — and Apple (NASDAQ:AAPL) iTunes, but neither platform allows viewers to watch for free.
ABC is clearly hoping to drive viewers to paid services to increase revenue from online streaming, or to drive them back to watching live television, but the strategy could backfire, resulting in overall lower viewership, and potentially sending a portion of its potential audience to illegal video hosting sites, of which there are quite a few, where most television shows are uploaded, commercial free, within minutes of airing.
Of course, PBS is a non-profit public service, which means it doesn't have the same monetary pressures as the other networks. But the people at PBS are still working to promote network and its programming, to increase viewership, just as the for-profit networks would do. The key difference is, PBS isn't bound to an advertising industry that refuses to value streaming audiences as highly as it does live broadcast viewers. That one factor, and a general inability or unwillingness among networks to fight it, is holding the industry back.
PBS is finding that it can increase revenues my licensing content to streaming services like Netflix and Amazon, just as other broadcasters have done, but that isn't preventing the network from providing free content, too. And PBS is also working to harness the power of social media. "The whole idea of water-cooler conversation is shifting. Being able to connect the content back to the stations but also around the PBS brand is going to be important for us and any other media organization, whether you're watching it on your tablet or Roku, you understand that it's coming from Masterpiece and public broadcasting," Kerger said to the Hollywood Reporter.
Both Downton and Sherlock have major followings, with the third season premier of Sherlock drawing 4 million viewers, a big increase from the second season's first episode, reports the Hollywood Reporter. As for Downton, which premiered January 5 for its fourth season, the Los Angeles Times showed an average of 10.2 million views for the Sunday night premiere — one of the highest ratings for a drama in public broadcasting ever.
More From Wall St. Cheat Sheet: