'Peaky Blinders' Season 5: See the Explosive New Trailer
Fans of Peaky Blinders don't have much longer to wait to find out what the Shelby family will go through this season. The family has been riddled with heartbreak and terrible loss, from Grace Shelby's (Annabelle Wallis) death to John Shelby's (Joe Cole) untimely end in a hail of bullets by the Italian mafia. This next season is shaping up to be just as explosive as the rest, according to the newly released trailer.
Which cast members will return for season 5 of 'Peaky Blinders?'
The fifth season will sport many familiar faces for fans. Cillian Murphy will, of course, be back to play Tommy Shelby, the leader of the Peaky Blinders. Helen McCrory will be back as Aunt Polly Gray, the matriarch with a whole set of cards up her sleeves. Her son will be back as Michael Gray (Finn Cole). Paul Anderson will also be back as Arthur Shelby, Tommy's brother. Sophie Rundle will be back to play Ada Thorne, formerly Ada Shelby, Tommy's sister.
Other familiar faces will be back for season 5, including Linda Shelby (Kate Phillips), Finn Shelby (Harry Kirton), Lizzie Shelby (Natasha O'Keeffe), formerly Lizzie Stark, Jessie Eden (Charlie Murphy), Colonel Ben Younger (Kingsley Ben-Adir), and more.
There will be quite a few new faces in the newest season of Peaky Blinders. New cast members include Sam Claflin, Anya Taylor-Joy, Brian Gleeson, Neil Maskell, Kate Dickie, Cosmo Jarvis, and Emmett J. Scanlan.
The Shelby family is ready for anything in the season 5 trailer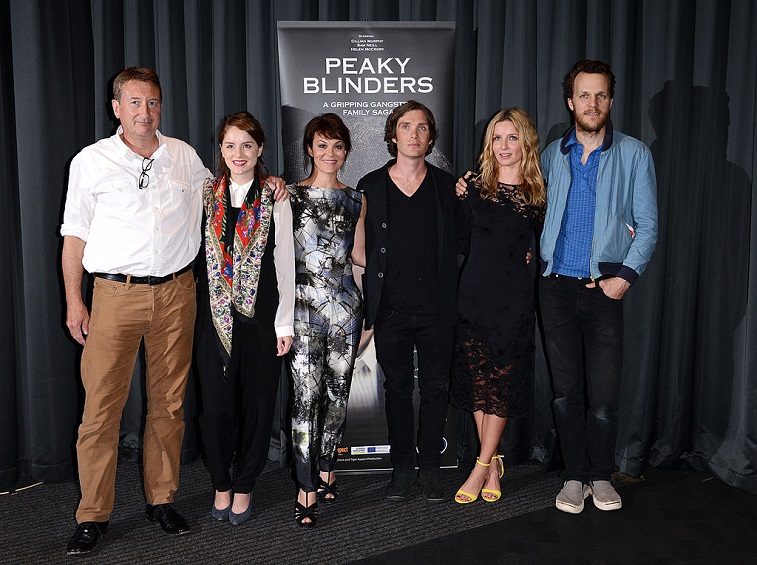 Tommy Shelby is heard basically saying his family is second only to God himself in the opening sequence. "There is God, and there are the Peaky Blinders. We own the ropes. Who's going to hang us now, eh?" The Shelby family is expanding their influence and fans saw in season 4 that the group is now connected to Parliament with Tommy as an elected politician. His influence will increase in the new season, and probably lead to more problems.
The series creator Steven Knight shared with Entertainment Weekly what fans can expect in this upcoming season. "The story of the Peaky Blinders and of the Shelby family gets woven into the political fabric of Britain and Europe as the 1920's end and the thirties begin," Knight said. "Tommy Shelby faces the darkest force he has ever faced and his struggle is as relevant today as it was then."
There is an official 'Peaky Blinders' Festival ahead of the premiere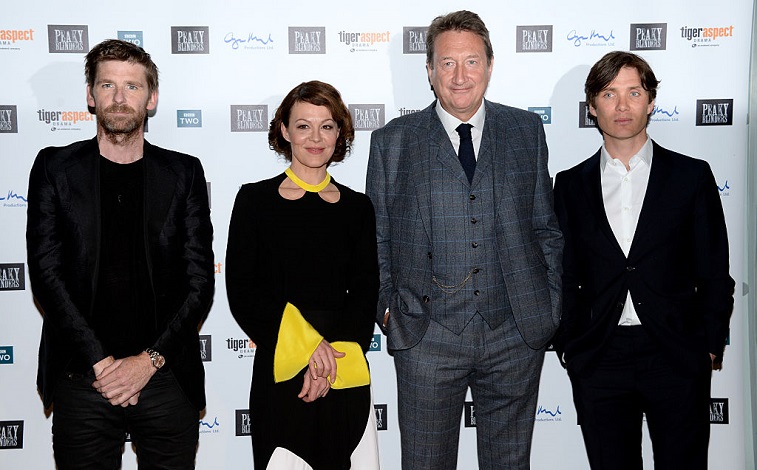 Peaky Blinders is such a huge hit, it's getting its own festival to commemorate it. The series confirmed an official two-day festival to be held in Birmingham. The Peaky Blinders Festival will be held on September 14-15 and will be full of live music and art. There will be scene recreations and a highly-anticipated Q&A with the series creator, Steven Knight, and the cast.
Knight told BBC News "I wanted to put together a festival sanctioned by us but not to comment on anybody else's attempt." Details are still vague on an actual release date for the new season, but Peaky Blinders is set to arrive later this year.