People Are Angry with Kylie Jenner for Making Money in This Shady Way
The glorious meme that was born out of Kylie Jenner singing "rise and shine" to her daughter Stormi in a recent YouTube video has blown up on the Internet these past few days. Reactions really run the gamut, from ridicule to pure joy.
At first, Kylie Jenner was in on the joke. Then, the youngest billionaire ever found a way to profit off of it.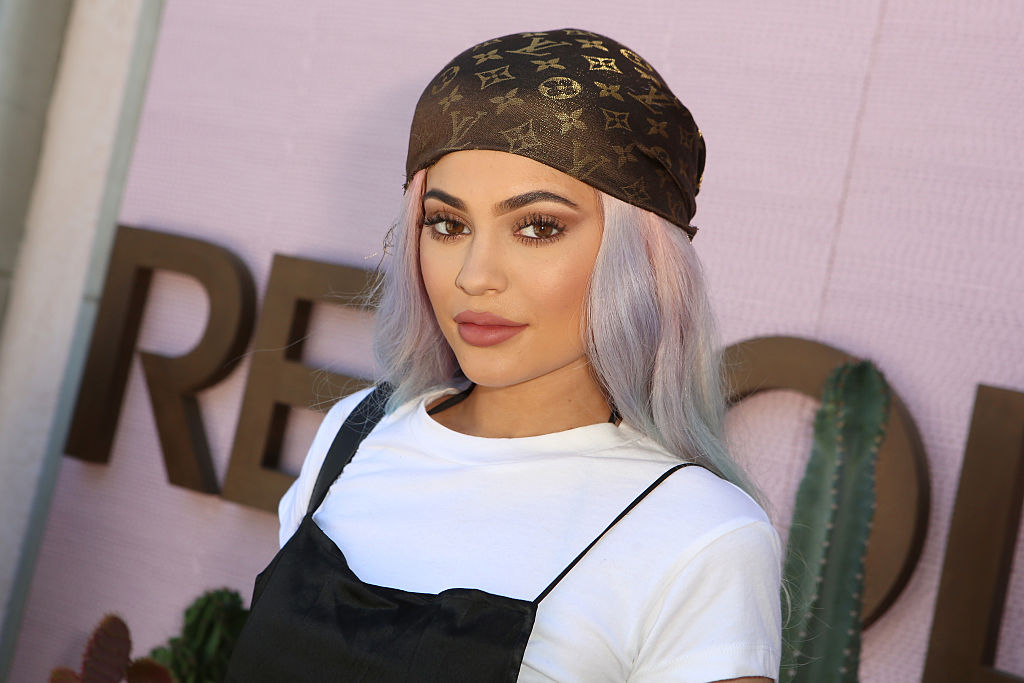 The office tour that inadvertently gave the world a new meme: "rise and shine"
It all started out so simple: Kylie Jenner did an office tour of her makeup line, Kylie Cosmetics, and put it on YouTube. Within days, a small moment of the video was being scrutinized, replayed, retweeted, and of course, made into countless memes. Jenner singing "rise and shine," cough, pretty badly, to her 1-year-old daughter made the Internet rounds, and made everyone laugh.
Kylie Jenner poked fun at herself on Twitter and Instagram
Kylie Jenner seemed surprisingly self-aware about the rather embarrassing moment caught on camera, retweeting "rise and shine" memes, and posting a video to Instagram of Stormi dancing to a remixed version of the song.
She even re-posted Ariana Grande's rendition that the pop star posted on her Instagram Story. Grande asked, "can i sample?" and Jenner responded: "Yes, yes you can @arianagrande … As long as i'm in music video."
A billionaire will billionaire
Sadly, the makeup company owner's ability to laugh at herself was overshadowed by a new development in this meme's journey: merchandising.
Kylie Jenner makes money. It's how she got crowned a self-made billionaire, dubious as this title is given she grew in Calabasas, California (and on television).
Naturally, the mogul has found a way to profit off of what was essentially a joke at her expense.
So how in the world did Kylie Jenner merchandise a meme?
If you can't join them, make them shop
Kylie Jenner has found an inventive way to profit off this tweet-storm; she posted photos to her Instagram of sweatshirts emblazoned with the phrase "rise and shine" and adorned with cutesy music symbols.
Jenner is selling the sweatshirts for a cool $65 each.
Let's just allow this to sink in: Jenner is making money off of being bad at something. The woman got absolutely slayed on the Internet, and now it's going to make her richer. (Actually, don't think about it for too long.)
Jenner has proven she knows how to take advantage of an Internet moment in order to rake in the cash.
Twitter users were not happy with this development of the now infamous meme
What is sacred anymore if not memes? It seems like it's just the time we live in: everything can be merchandised.
Twitter users were not pleased to see Kylie Jenner selling the "rise and shine" sweatshirts. They criticized her for exploiting the fun, and making a profit off of something that just days ago was pure and good Internet.
One tweeter wrote that Jenner had ruined her "own meme in under 24 hours."
Another lamented, "It's not funny anymore."
Other users simply went with what they saw, ridiculing the clunky graphic design that appears on the sweatshirts.
One tweeter asked Jenner, "how u a billionaire Tryna sell merch made on paint," referring, of course, to the outdated Microsoft graphics editor Paint.
Others just saw it for what it was: Kris "The Momager" Jenner in action.
OK, some of them stan Kylie Jenner, too
Not everyone on Twitter was mad; some respected the ultra-rich Jenner's ability to hustle.
Actress Skai Jackson commented on Jenner's Instagram post, "Get your coin!"
It looks like Jenner is indeed getting her coin: one Twitter user simply wrote, "adds to cart."
Despite outrage over the "rise and shine" merch, one simple fact will always hold true: the Kardashians will never stop figuring out new ways to take our money.