6 People Who Really Are Famous for Being Famous
When acclaimed pop artist Andy Warhol wrote in a 1968 program for an exhibition of his work that "in the future, everyone will be world-famous for 15 minutes," he failed to predict that a select few would be allowed to extend their 15 minutes of undeserved fame into years of media coverage. The perpetual news cycle that characterizes online media is always in need of new material, which has helped to feed America's unhealthy obsession with celebrities, even when those celebrities are mostly famous for being featured on tabloid covers rather than for doing anything of note. These seven celebrities are just famous for being famous — if you can even call their modest level of celebrity famous.
1. Kim Kardashian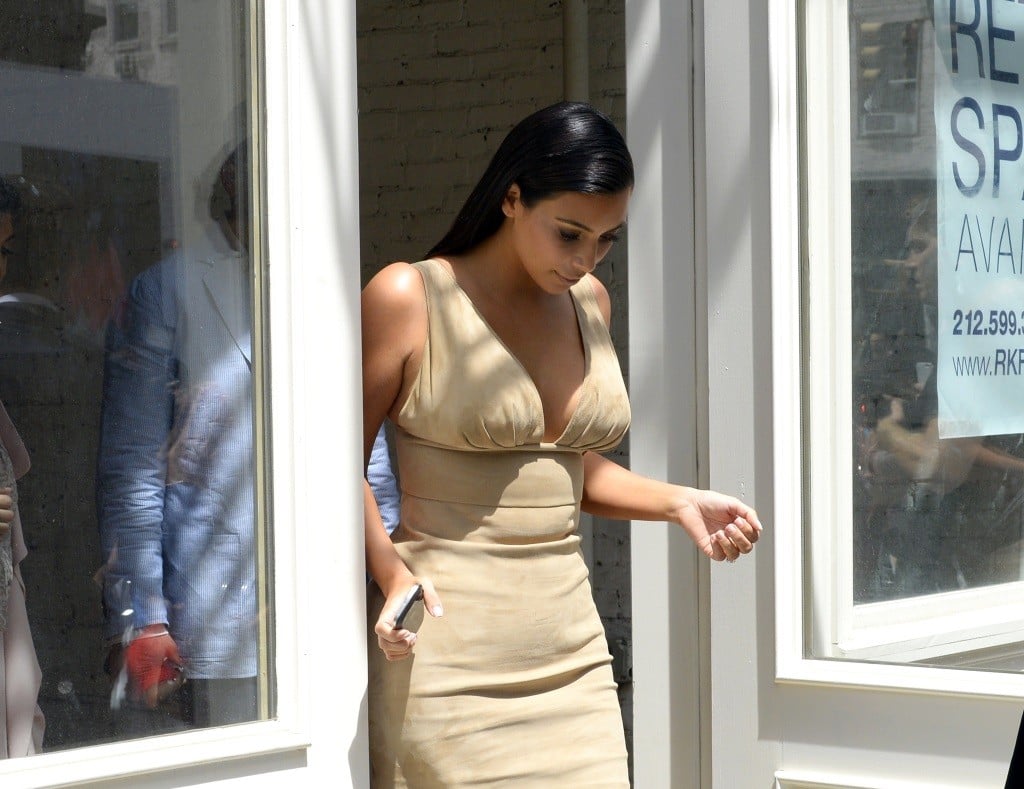 More than any other form of media save tabloids themselves, reality shows are especially guilty of propelling unspectacular, often irritatingly privileged people to international fame. Kim Kardashian, the big-bootied star of E!'s popular series Keeping Up with the Kardashians, has used her voluptuous appearance and general vapidness to remain at the forefront of tabloid news for at least half a decade now. Her first big break came from a leaked sex tape, but more recently she's stayed relevant as the wife of rap's most tantrum-prone star Kanye West. Funny enough, she first gained attention as a friend and stylist of another talentless celebrity…
2. Paris Hilton
Paris Hilton is a daughter of privilege, the great-granddaughter of the founder of Hilton hotels, who had media notoriety handed to her on a silver platter shortly after signing with Donald Trump's modeling agency as a teenager. The buzzed-about socialite gained international fame for starring in both a sex tape and the reality series The Simple Life with fellow privileged "celebutante" Nicole Richie, a show that found humor in the pampered pair's inability to perform low-paying jobs.
She wrote a bestselling book, starred in a few more increasingly ludicrous reality shows (including Paris Hilton's Dubai BFF), and failed to launch an acting career before enduring a very public fall from grace that gave David Letterman one of his finest moments as a late-night host. She still rakes in cash as a celebrity DJ and the face of her own fashion line today.
3. Tila Tequila
Thien Thanh Thi Nguyen — better known by her stage name Tila Tequila — manipulated social media to turn herself into a celebrity for no apparent reason, save for being attractive. She became the most popular person on Myspace and followed the logical path for talentless celebrities, scoring a reality series on MTV titled A Shot at Love with Tila Tequila wherein men and women competed for her affection. She enjoyed success as a model but failed to find success as a recording artist.
Since her 15 minutes (more like 10 years) of fame flickered out, she's been featured in multiple sex tapes, gone through several legal battles, confessed to being bipolar and having multiple personalities, endorsed a large number of conspiracy theories, made anti-semitic/pro-Nazi claims online, and been pronounced "unrehabilitatable" by Dr. Drew of Celebrity Rehab.
4. Kevin Federline
Guys can be famous for nothing too. Kevin Federline married his way into fame after wedding pop singer Britney Spears, for whom he was previously working as a backup dancer, in 2004 after only three months of dating. Their toxic relationship and Federline's manipulation of Spears was preserved in amber in the home video reality series Britney & Kevin: Chaotic.
Around the time of their divorce in 2007, Federline launched a career as a rapper and cornrow enthusiast, releasing the widely reviled Playing with Fire. He has only barely managed to stay in the spotlight since by (what else?) appearing on reality shows, WWE promotions, and playing bit parts in film and TV.
5. Bristol Palin
Alaska governor Sarah Palin enjoyed a quick ascent to political notoriety as the ill-informed pick for John McCain's running mate in the 2008 presidential election. Stranger still, her oldest daughter became a celebrity in her own right, not in political circles but instead in tabloids for a teen pregnancy during her mother's unsuccessful bid for vice president. She appeared on dozens of talk shows as a sort of ambassador for teen pregnancy and prevention.
Par for the course, Palin later wrote a memoir and starred in her own reality series, the single season docudrama Bristol Palin: Life's a Tripp, which only seemed to confirm suspicions that Bristol Palin isn't interesting enough to deserve her level of fame.
6. Jenny McCarthy
Jenny McCarthy's career in adult entertainment started out straightforward enough, but since becoming Playboy's Playmate of the Year in 1993, McCarthy somehow became a consistent presence on both reality and scripted TV, and then an outspoken advocate for autism rights and against vaccination. None of her film or television work has been popular or even well-liked — the film she wrote and starred in, Dirty Love, even received the Golden Raspberry Award for Worst Picture — but it hasn't stopped her from becoming a talk show regular and hero of the obnoxiously illogical anti-vax movement.
More from Entertainment Cheat Sheet: