People Think Kylie Jenner May Forgive Jordyn Woods In The Future and Here's Why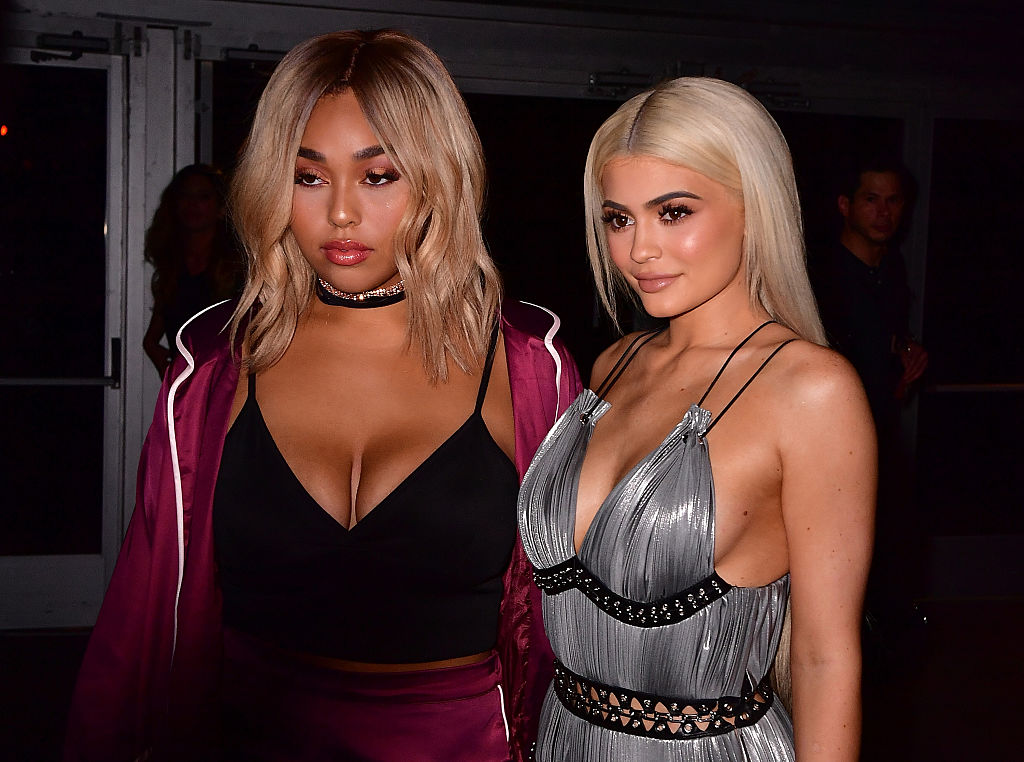 Kylie Jenner and Jordyn Woods have been through a lot recently.
After news of Jordyn Woods hooking up with Khloe Kardashian's now ex, Tristan Thompson, the model has officially been cut off from the entire Kardashian family.
Woods has apparently been distraught over the whole situation and is working toward getting back in everyone's good graces.
Even though Jordyn Woods messed up big time, there could possibly be some hope for her friendship with Kylie Jenner.
It'll take time for Kylie to forgive Jordyn
The world was in shock when it was revealed that Kylie Jenner's BFF, Jordyn Woods, had hooked up with Khloe Kardashian's boyfriend, Tristan Thompson.
Jordyn Woods has always been a close friend of the Kardashians and was even considered part of the family leading up to the scandal.
Once news of the alleged affair came to light, Jordyn Woods was blackballed by the entire Kardashian family.
Even though Jordyn Woods hurt Khloe Kardashian with her betrayal, it is safe to assume the model completely ruined her 10 year friendship with Kylie Jenner.
The deep betrayal really threw Kylie Jenner in a loop and at the moment, she is really upset her best friend did this.
"For Kylie, it's much more difficult. She has basically lost part of her world," a source revealed. "She's very, very upset. She always trusted Jordyn with everything."
Woods and Jenner have been best friends since high school and were easily considered "two peas in a pod."
Jordyn Woods was always by Kylie Jenner's side and was the only person who really got to know the true Kylie.
Woods eventually moved into Kylie Jenner's guest home and even helped raise Jenner's daughter .
Because of their long history, many do not expect Kylie Jenner to completely erase Jordyn Woods from her life.
At the moment, Woods is in some hot water for what she did and Kylie Jenner "feels like she doesn't know who Jordyn was this entire time."
Even though Jenner is pretty upset with Woods right now, many believe that the two will remain in each other's lives.
"Jordyn and Kylie are sisters and inseparable best friends. The family doesn't expect them to not be friends anymore," a source explains. "Time will dictate what happens here."
The Kardashians are still not speaking to Jordyn Woods
Even though many are certain Kylie Jenner will end up forgiving Jordyn Woods in the near future, no one in the Kardashian-Jenner family is currently speaking to Woods.
It has been revealed that the 21-year-old model feels terrible about what happened and wants a chance to apologize to Khloe, Kylie, and the rest of the family.
After many attempts of trying to reach out, Woods has been unsuccessful.
A source revealed, "Jordyn has been reaching out to Khloé and Kylie trying to make amends because she realized what she did was wrong. She feels bad that she betrayed people who were there for her more than her mother has."
Even though the entire Kardashian-Jenner family no longer wants anything to do with Jordyn Woods, they are not certain if Kylie Jenner feels the same.
A source close to the family stated, "At this point, the Kardashians aren't 100 percent sure if Jordyn is going to be cut out of Kylie's life. But they're all looking at it as if she better be."
Only time will tell what the future holds
With Kylie Jenner no longer on speaking terms with Jordyn Woods, there is no telling when she will ever be able to forgive her former BFF.
This situation is still fresh and the Kardashian family is working toward healing the womb Jordyn Woods unfortunately created.
"Once it's not in the papers I'm pretty sure they're going to talk," a source stated. "It's going to take some time to get as close as they were, but I highly doubt she's going to be as involved in Kardashian life."
Even if Kylie Jenner does end up forgiving Jordyn Woods, their relationship will never be like it was before.
We shall see what the future holds for Jordyn Woods and her friendship with Kylie Jenner.