Pete Davidson Breaks Up With Yet Another Woman Way Out of His League
Saturday Night Live cast member Pete Davidson has experienced his fair share of breakups over the past few years. Probably most famous for his whirlwind romance, engagement and eventual breakup with pop star Ariana Grande, Davidson found himself in the middle of yet another dump-sesh this week.
The 25-year-old comedian has dated among an impressive group of famous women, including Kate Beckinsale. Most recently, it was actress Margaret Qualley who caught Davidson's eye. Qualley is notable not only for her work in The Leftovers and Once Upon a Time in Hollywood, but she's also Hollywood royalty: actress Andie MacDowell is her mother.
Davidson and Qualley have apparently called it quits as well, according to a source close to the couple.
The Saturday Night Live star only dated Margaret Qualley for a few months
This past August, US Magazine broke the news that Margaret Qualley and Pete Davidson had started dating. All seemed to be going swimmingly at the time.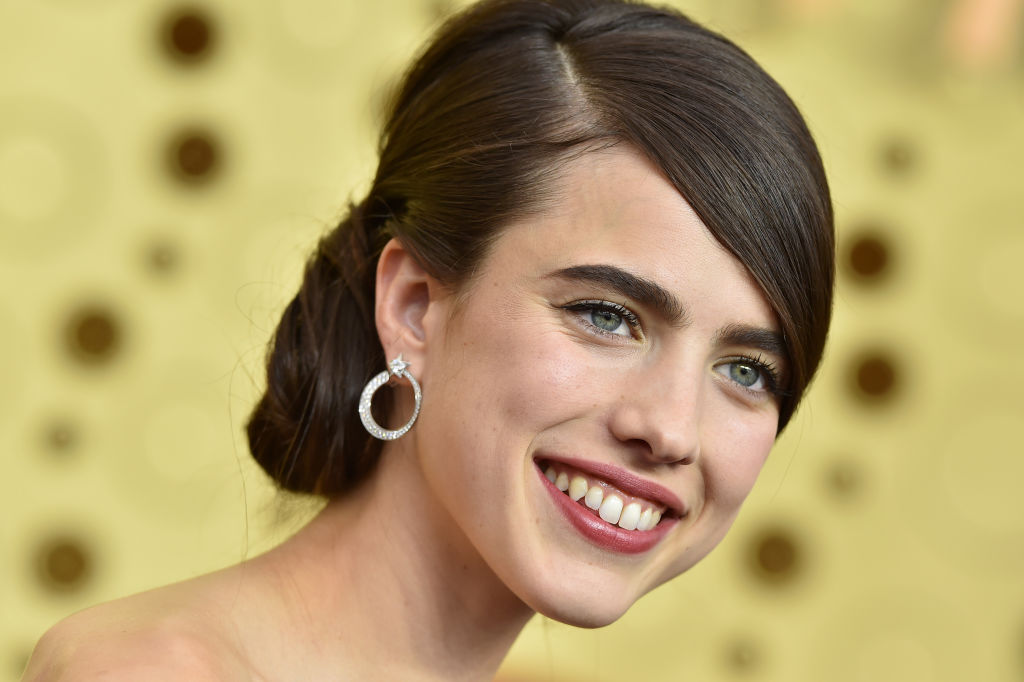 "They've been seeing each other for a couple of months and Margaret is really excited about him," a source revealed to Us. Qualley's film Seberg premiered at the Venice Film Festival. The two made this international event their red carpet debut as a couple, but not before canoodling around the city together.
Us reported that the couple took a romantic stroll around town, holding hands and chatting animatedly. "The twosome kept their arms around each other throughout much of their outing," they said.
Qualley's mother, Groundhog Day star Andie MacDowell, also weighed in on the state of the couple only a couple of weeks ago.
"She has a beautiful relationship with him," MacDowell told People in late September of this year.
What is it about funny guys and famous actresses?
Davidson is not the first Saturday Night Live comedian get romantic with a famously beautiful Hollywood actress. Writer and "Weekend Update" host Colin Jost is engaged to Scarlett Johansson, while SNL alum Taran Killam married How I Met Your Mother actress Cobie Smulders in 2012.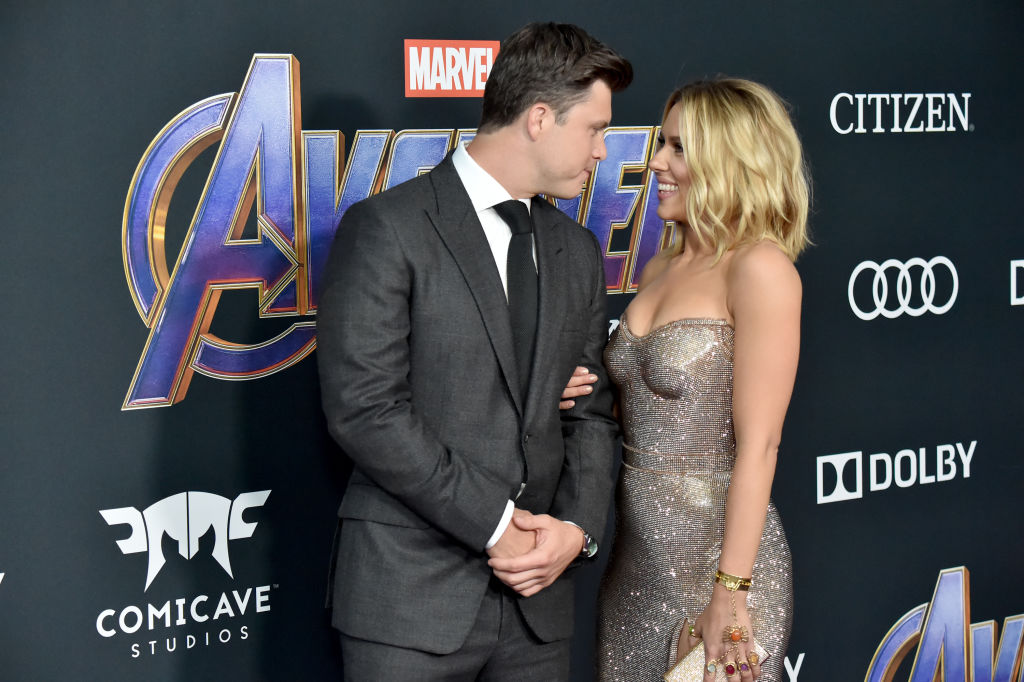 Still, sometimes Davidson's scruffy appearance and defiantly outlandish take on clothing makes it difficult to understand what all these stylish, successful stars see in him.
"Pete has one heck of a personality or is hiding a trick up his sleeve," Dylan Parker, writer for TheThings.com commented.
Yes, the man is talented and successful, but we are not the only ones who think "he's been outlandishly lucky," and has dated women who are "definitely out of his league," Parker agreed.
For example, let us dissect US Magazine's apparel breakdown from the couple's trip to Venice, Italy. Davidson, they remarked, "kept it casual," shocking no one.
Davidson rocked a "Notorious B.I.G. T-shirt and purple basketball shorts," complete with "a cigarette," the magazine reported. They also wrote that his "short shorts" "showed off his many tattoos."
Meanwhile, this is how they describe Qualley's appearance: "she looked pretty in a beige tank dress."
They weren't wrong.
However, Davidson dressed the part later when he and Qualley "took a boat ride as part of a romantic date." Us said Davidson looked "dapper" in a polo and black pants.
Should Pete Davidson stop dating pop stars and actresses?
Davidson has always had a thing for dating famous women, especially those with even more famous parents.
Even before Davidson was a household name, he dated Cazzie David, the daughter of the legendary stand-up Larry David. Beginning in 2016 and lasting for two years, Davidson's relationship with the comedian and actress eventually fizzled out as well.
But somehow, it only got better for Davidson from there.
Pete Davidson was thrown into the media spotlight constantly during his whirlwind relationship with Grande.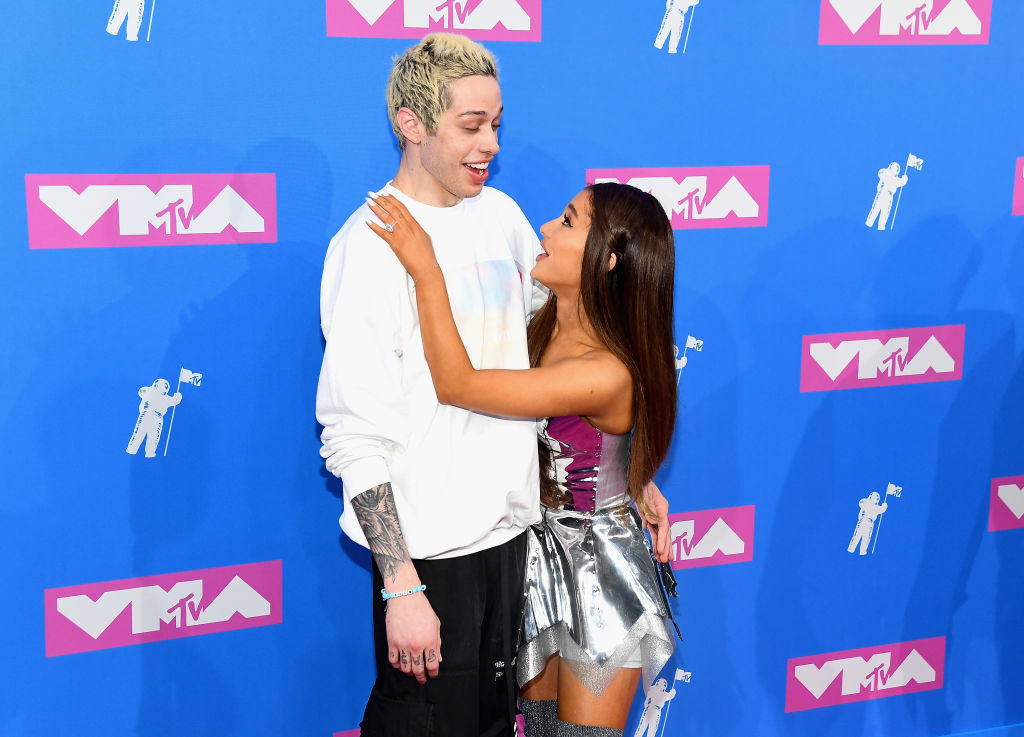 Davidson's mere association with Grande was enough to feed the media frenzy, but this couple dove in deep and … fast.
The couple got matching tattoos on their necks, but that was nothing compared to what came next.
Grande and Davidson then shocked fans by getting engaged after dating for just three weeks. Davidson later had to cover up those tattoos, because the twosome ended things in October 2018.
Kate Beckinsale was the last in his series of relationships before Margaret Qualley. Beckinsale, 46, and the much-younger Davidson started dating early this year, with the media a-buzz mainly due to the couple's age difference. The couple finally broke it off in April of 2019.
Pete Davidson and Margaret Qualley break up
Maybe it's time the SNL cast mate took a break from beautiful brunettes. However, it doesn't seem like Davidson or his most recent lady friend are taking the split too hard.
"They remain friends," a close source of Davidson and Qualley told Us Magazine.
The Internet has been throwing Pete Davidson some arguably well-deserved shade over the breakup. Jordan Crucchiola from Vulture snarked that Qualley and "the comedian who is very good at dating" have ended "whatever they were."
We're not too worried about the 20-something performers, either.
"You'd hate for some lovely boat rides around Venice and time spent at airports together to end acrimoniously," Crucchiola said sarcastically.
Hopefully, Pete Davidson will take some much-needed alone time before launching into another relationship with a queen of Hollywood.