Pete Davidson from 'SNL' Lives With His Mom, Which Means He's Like Most Millennials
Pete Davidson confirmed he indeed lives with this mother (and sister) during a Weekend Update appearance on Saturday Night Live. The comedian said he and his mother purchased a home together and are now "roommates."
The comedian joked about how he is like many other millennials, even though he's famous. "I know what people think. They see you on TV and magazines and stuff and they think, 'That guy must have a place.' Nope."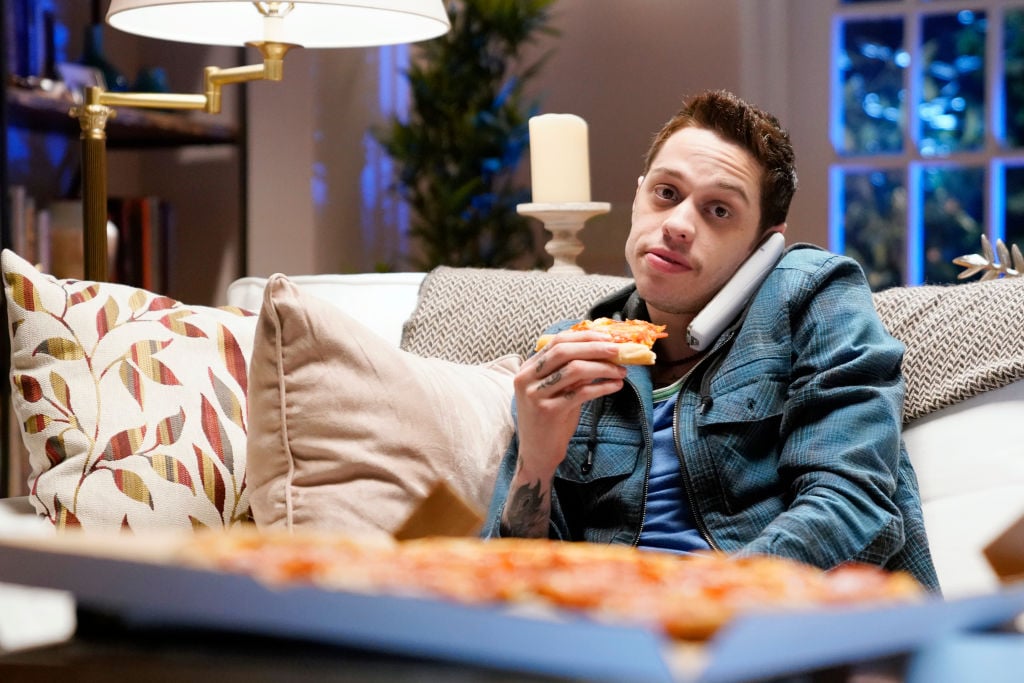 He also cracked a few other jokes about not having much privacy. But when Colin Jost mentioned that many famous people buy a home for their mothers, Davidson said, "If I buy a house, I'm gonna live there." Even though Davidson could certainly afford his own crib, he's actually making a very smart money move that most in his generation are doing.
Living at home is money in the bank
Far more millennials than Gen Xers opt to live with their parents during their twenties, according to Money. While there are a number of reasons for moving back in with the 'rents, one reason is to save money.
"I'm pretty fiscally irresponsible," college grad Patrick Mullin said. "But I'm cognizant of that and enjoying it while I still can. I'm very happy with my bank account balance right now." He reportedly saved $10,000 in a year just by living at home.
The amount of money you can save usually depends on your geographical location. While someone living in San Francisco, California could save a little over $31,000, a home dweller in San Diego, California would bank about $16,000 a year. Costs include rent, utilities, groceries, and internet expenses.
Affordable home prices are out of control
Affordable home prices are increasingly out of reach for most millennials. Davidson's strategy to live at home actually saves everyone in the family money. At least 15% of millennials live at home, which is higher than any other generation before them, Pew Research reports.
A few factors are the root cause of why nearly one in four millennials with their mom. Generally, it comes down to student loan debt and out of control housing costs. While neither of these issues likely impact Davidson, keeping costs down are ultimately going to be to his advantage.
For instance, if Davidson wanted to live near 30 Rock he'd be paying at least $3,000 a month in rent for a one bedroom apartment. Instead, he can share the costs with his family and bank more of his cash.
But also this may apply to Davidson
After two very public relationships (and breakups), Davidson may be seeking a peaceful enclave. According to a Homes.com study, one of the biggest reasons millennials move back home is due to a breakup.
The survey found that 33% of 26 to 30-year-olds, 37% of 31 to 35-year-old and 24% of 36 to 40-year-olds move home after a breakup, Ladders reports. Even though some millennials report being frustrated living with their parents after a breakup, Davidson seems to be pretty happy.
During her appearance on SNL, Davidson and his mom wore matching hot pink sweatshirts. Davidson's mother, Amy proudly wore her shirt with her face and her son's face hand painted on it. Being at home with family may have been just what the comedian needed.
Check out The Cheat Sheet on Facebook!