Pete Davidson Shares His True Feelings About Ariana Grande—One Year After Their Shocking Split
Pete Davidson might have dated a string of high profile celebrities, but his short-lived romance with Ariana Grande is one that people will probably never forget.
When they first started dating, the pair couldn't hide their infatuation for one another and frequently showcased their love every chance they got.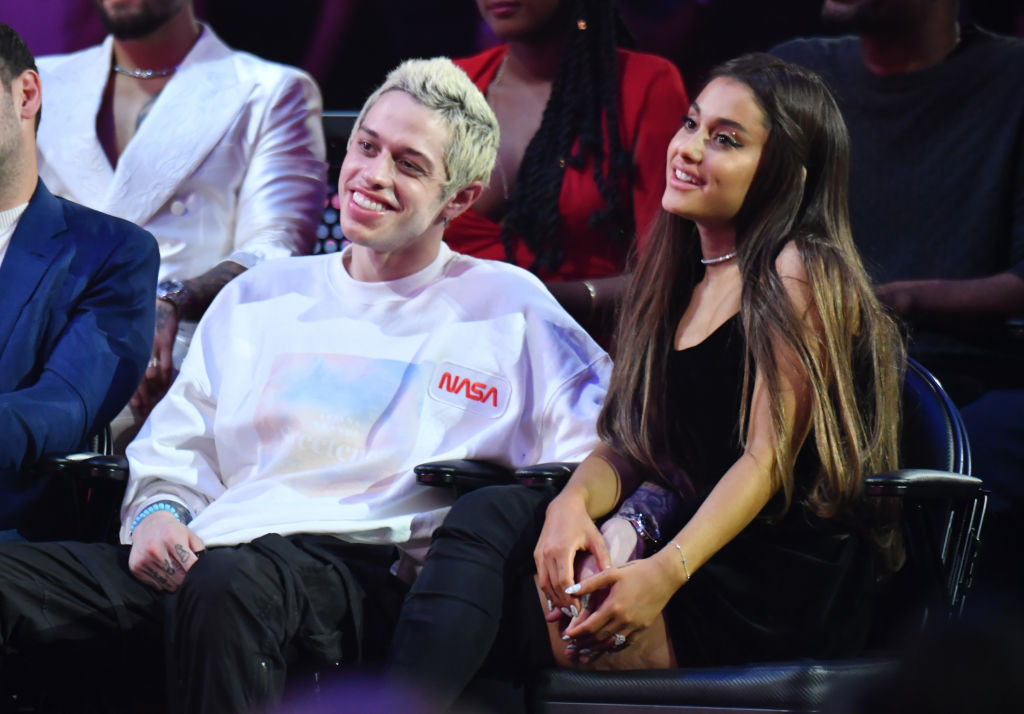 But after a very quick courtship, matching tattoos, and two love songs, the couple sadly ended their engagement, much to fans' dismay.
Since going their separate ways, Davidson has remained mum on his whirlwind romance with his pop star ex. But seeing as though he's since moved on from that chapter in his life, the comedian is now sharing what he really thinks of Grande and their fleeting relationship.
Davidson has no hard feels toward his ex whatsoever
Whenever people go through breakups, it can be hard for them to move on from a love that they thought would last a lot longer than it actually did.
While many of us are used to seeing celebrity relationships come and go, one romance we really thought was going to stand the test of time was the one between Davidson and Grande.
The pair were smitten with each other when their first started dating back in May 2018 and their passion for one another quickly blossomed into a full-blown romance.
After just a few weeks of dating, Davidson proposed to the pop star and many could see that the pair were really looking forward to spending the rest of their lives together.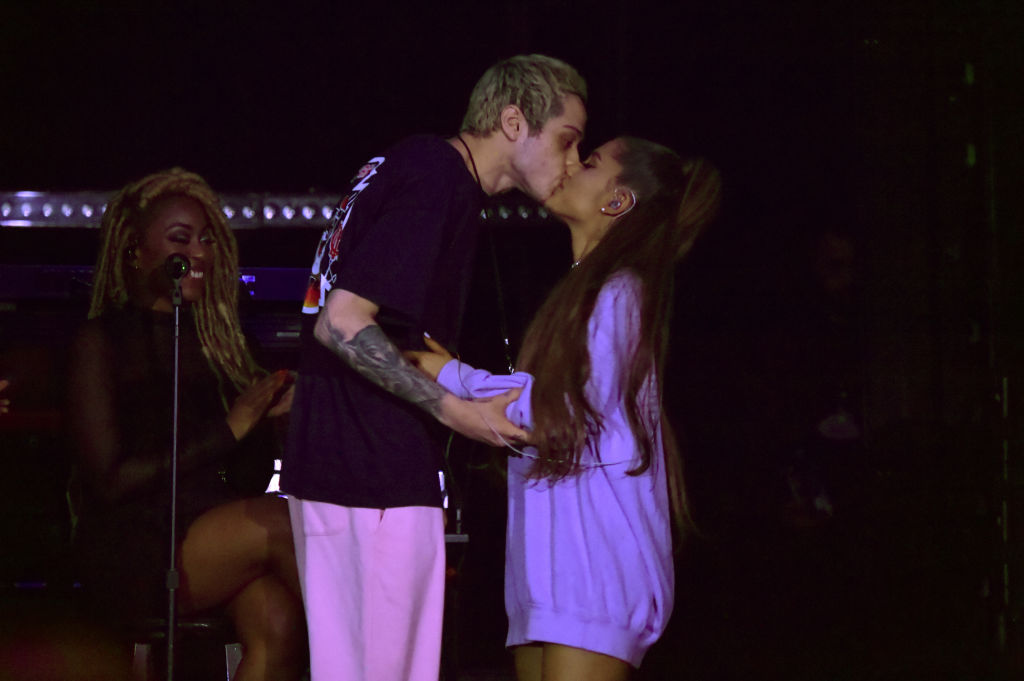 Unfortunately, their love ended shortly after it got started with Grande calling off their engagement in October 2018.
Though the split was hard for him to cope with in the beginning, Davidson soon found himself moving on with life and his latest interview just proves that he's not one to dwell on the past.
During his cover story for Paper Magazine's brand new "#BreakTheInternet issue, the comedian opens ups about ex-fiancée and shares what his true feelings are toward the singer, a little more than a year after their split.
"I don't ever make public statements about relationships 'cause I just don't think it's right, you know?" he said. "I usually express how I feel about anything through work. So, I hope she's well. I hope she's very happy. And that's pretty much it. And print doesn't usually age well."
He reveals that going above and beyond in relationships doesn't always work in his favor
Although Davidson maintained a tight-lipped nature while talking about his ex-fiancée, he was a little more vocal while opening up about love and relationships.
After being asked about his "love language", the comedian shares exactly how he approaches relationships, revealing that he makes an effort to prioritize his partner's needs over his own.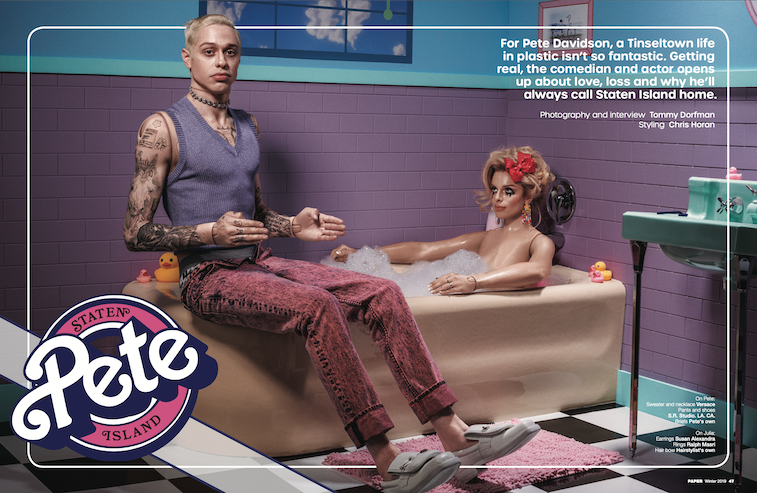 "My love language, when I'm in a relationship, is I treat the person I'm with like a princess," he admitted. "I try and go as above and beyond as possible, because that's what you're supposed to do? If you're in a relationship with someone, you're just supposed to make that person feel as special as possible."
Though he likes going above and beyond while in a relationship, Davidson confessed that his tendency to show someone how much he cares isn't always embraced.
"But sometimes when you put so much on someone, it overwhelms them, and then they don't know if they could come close to that," he said."So, it's very off-putting to some. Sometimes it works, and sometimes it doesn't, and then it sometimes makes me feel bad about myself because I'm like, "I did all this stuff and…"
While being a hopeless romantic doesn't always work in Davidson's favor, it seems like he's been doing something right these few weeks.
Following his short-lived fling with actress Margaret Qualley, the comedian started dating supermodel Kaia Gerber who's been seeing for the past few weeks.
Though they started off as close friends, Davidson and Gerber have become pretty fond of one another and their romance looks to be pretty serious.