Pete Davidson's Success in Dating Kaia Gerber Has Allegedly 'Gone to His Head'
It's tough to keep up with celebrity relationships, and Pete Davidson's dating history is no exception. The Saturday Night Live star garnered a ton of fame and attention when he was engaged to singer Ariana Grande, and since then, we've all been wondering who he's seeing now. And it seems he's fallen for yet another famous lady. Cindy Crawford's supermodel daughter, Kaia Gerber, is making her relationship with Davidson quite public.
Gerber is only 18, which has certainly raised some eyebrows amongst those who are keeping up with her relationship with Davidson. And while she seems totally into him, sources are now claiming Davidson is flaunting the relationship and the success it's bringing him in the entertainment industry.
Kaia Gerber's fans are warning her to stay away from Pete Davidson
Gerber might not have much experience in love, as she's young and career-focused — but she's still falling for Davidson's charm. At the end of October, Davidson was spotted leaving Gerber's New York City apartment. And there's further speculation that the two first met while walking the runway for Alexander Wang back in June 2019. Since then, they've spotted going on dates in NYC and Malibu, and Davidson has even taken Gerber as his partner to SNL-related events.
While Gerber appears to be happy, many are begging her not to date Davidson. Davidson has a sordid dating history, and he seems to fall head-over-heels for his girlfriends quite quickly. This has many thinking Gerber might not be prepared for what's to come.
"Girl not Pete," one of Gerber's Instagram followers commented on her photo.
Another echoed, "Pete Davidson? What are you thinking? So Nasty."
Yet another added, "Its your life girl but LISTEN REAL HARD to your friends, in most cases its better to say i told you so THAN HEAR IT, I saw this scenario too many times dear, good luck."
An insider thinks Gerber is being naive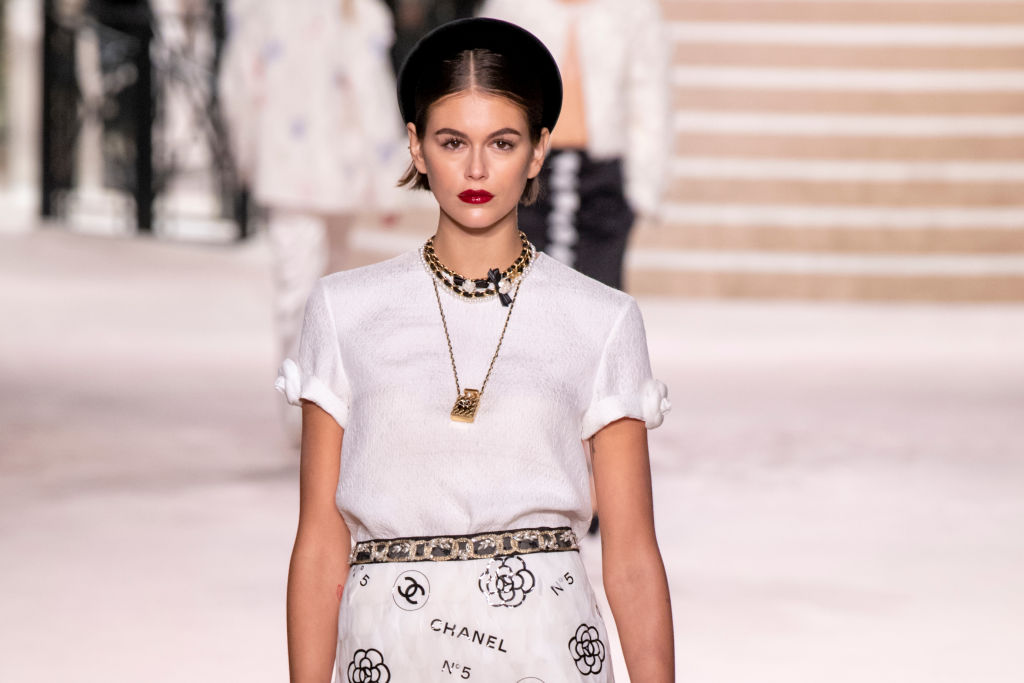 While Gerber may care deeply for Davidson, some believe she's being a little too naive about her dating situation. Page Six reports a source said Crawford and Gerber's father are hoping "this could all fizzle out. [Kaia's] traveling and working constantly — how serious can [she and Davidson] get?" The source then added, "Kaia can be slightly naive. But she's a smart girl with a good head on her shoulders and a family who watches out for her."
Other sources claim Gerber is taking her relationship with Davidson ultra-seriously. "Kaia's talking about Pete being 'The One' and quietly telling friends she can see herself growing old with this guy and having his babies," an insider told Radar Online. "They're all over each other right now and it wouldn't surprise anyone if [a pregnancy] happens sooner than later."
Another source alleges Davidson's dating success has 'gone to his head'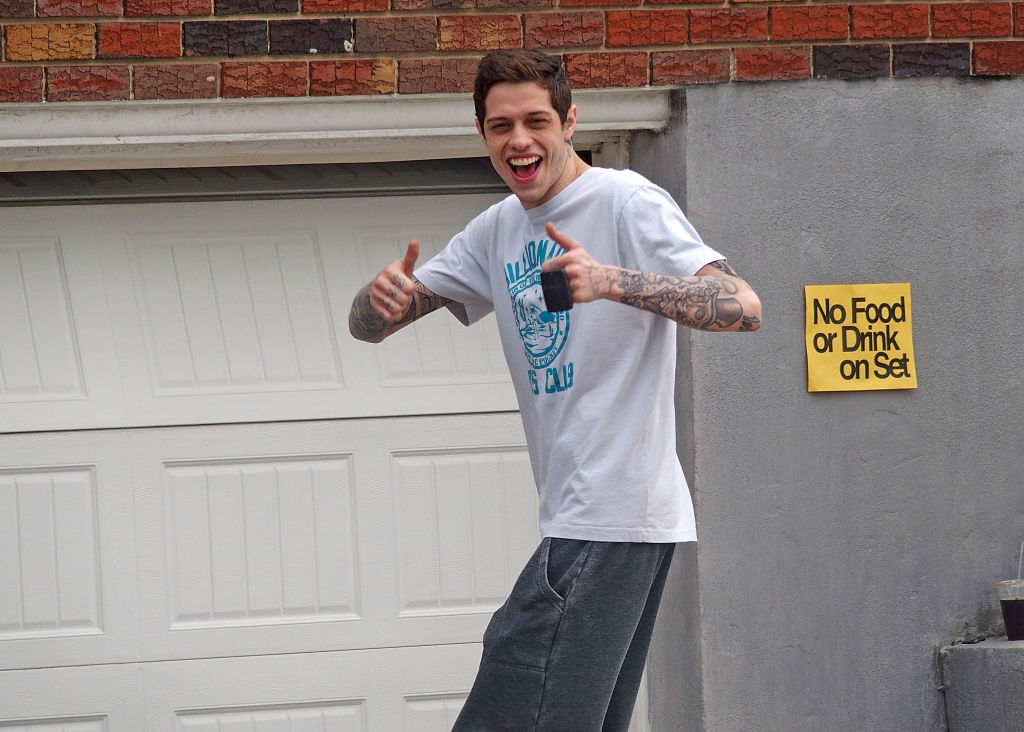 Davidson appears to really care about Gerber. But an insider told Radar Online that he may just be using her for celebrity status.
"He's itching to make it big in the movies any way he can and brags that he's got several projects in the works and that he'll move on to superstardom any day now, like a lot of SNL cast members before him," the insider alleged. "He's just so downright arrogant and immature in thinking his comedy is king, but behind the scenes his colleagues are rolling their eyes."
The source then added that Davidson is "shamelessly dropping" Gerber's name in order to "schmooze" with Hollywood elites. And they also added that he's done this with Grande and Kate Beckinsale in the past. Allegedly, no one's taking him seriously, however. The source continued, "this success he's had with the ladies seems to have gone to Pete's head …."
Could Davidson primarily be dating Gerber for clout among his peers and other celebrities? Only time will tell how serious these two are.
Check out Showbiz Cheat Sheet on Facebook!