Peter Weber's Greatest Fear About 'The Bachelor' Is Seriously Giving Us Hannah Brown Flashbacks
Hannah Brown and Peter Weber's relationship may not have worked out on The Bachelorette. But the former beauty queen and airline pilot still have plenty of things in common — and Weber's recent Bachelor campaign proves it.
From the very beginning, both Brown and Weber have been firm about sharing their authenticity with Bachelor Nation. However, both have also expressed their fears about being taken advantage of during the ABC reality series. And with Weber's season picking up on Jan. 6, let's just hope history doesn't repeat itself.
What happened to Hannah Brown on 'The Bachelorette'?
At the end of filming The Bachelorette, Brown gave out her final rose to Jed Wyatt. But in the midst of airing her season, Bachelor Nation discovered Wyatt had a girlfriend, Haley Stevens, right before appearing on the reality series. According to People, Stevens revealed Wyatt went on The Bachelorette to further his music career and viewed the show as "just an obstacle" in their relationship.
Then during After the Final Rose, Brown shared she broke off her engagement with Wyatt.
"The foundation of what I believe love is is based on honesty and truth," Brown told People at the time. "If he loved me, wanted the best for me, why did he not give that to me? He always said he never wanted to hurt me, but he hurt me worse than anybody else did."
Nevertheless, Brown carried on, staying authentic and real to herself, even winning over the nation on Dancing With the Stars. Then on Dec. 20, People released a clip from Brown's segment in ABC's The Year: 2019. And the former bachelorette admitted she is proud of her journey, regardless of the consequences.
"Sometimes, yeah, I wish I would have protected my heart a little more, absolutely," Brown said. "But being able to have that human connection is so worth it. I'm really proud of that."
She added: "I feel like a lot of people that have been in similar situations as I have, reality TV stars, you can make a packaged version of yourself if you want to — I just don't work that way. I can't do it. I can't pretend that I'm happy or pretend to get emotional when I'm not."
Peter Weber discusses his greatest fear for 'The Bachelor'
In an interview with Entertainment Tonight before filming night one of The Bachelor, Weber opened up about his greatest fear about going into the dating reality series. And it seems Weber's fear was Brown's reality during The Bachelorette, noting he worries "the respect that I'm gonna show the women is not reciprocated, in regards to how seriously I'm taking this."
"I know it's a fun opportunity. It's a crazy experience, once in a lifetime," Weber said. "But I could be fooled in a certain way."
Entertainment Tonight then reminded Weber that Brown was fooled. And in response, Pilot Pete shrugged and looked down to the ground. "It is what it is," he said. "Hopefully, it won't [happen again]."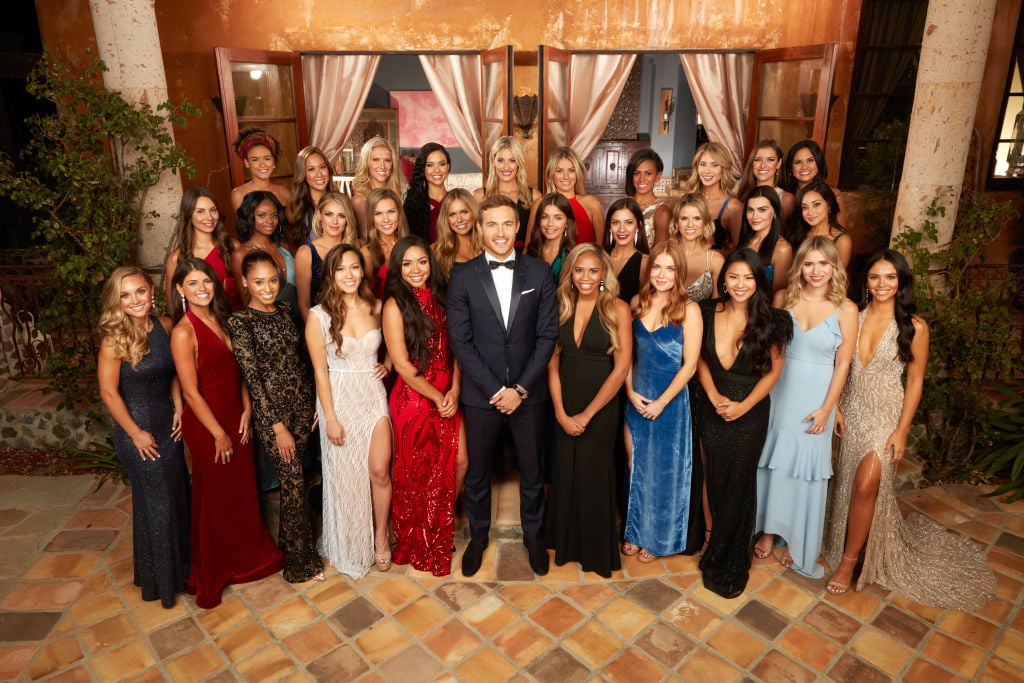 Regardless, it seems Weber learned from Brown's ability to stay true to herself. Still speaking with Entertainment Tonight, Weber was asked what type of "vibe" his season of The Bachelor will bring and he confirmed it will be "pure" and "true."
"I'm gonna be myself and I'm not changing that for anyone. What you see is what you get," Weber said. "Maybe a little bit of that, you know, stealing that from Hannah. But that's what I love about her and what I respect about her. I'm ready to have fun, show my goofy side. Maybe I didn't get to show it all last season and just make this a very memorable season. And hopefully, at the end of it, give everyone that romantic story they're all looking for."
Read more: 'The Bachelor': Are Hannah Brown and Peter Weber Still Together?