Peter Weber On Bringing Girls Home When He Lives With His Parents–'The Next Morning The Girl Is Making Breakfast With My Mom'
Despite historically leaning to the conservative side, The Bachelor has become more open about sexuality in the past few seasons.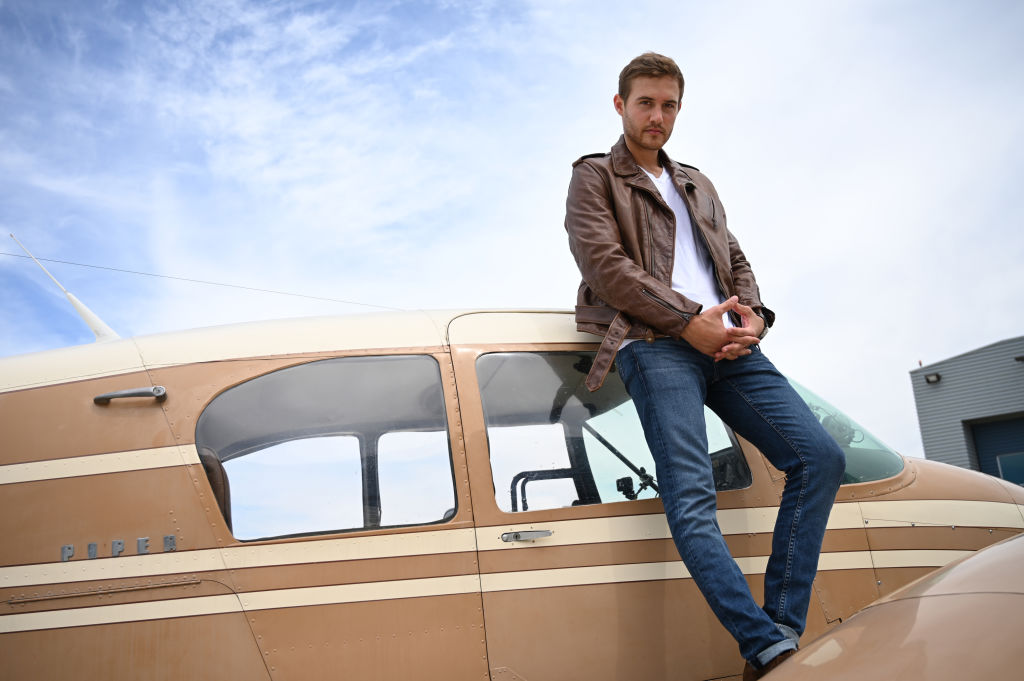 Kaitlyn Bristowe shocked Bachelor Nation when she had sex with one of her contestants before Fantasy Suites. She received harshly negative comments from fans of the show for months.
Fast forward to Hannah Brown's season of The Bachelorette and the tune's changed quite a bit. Though, like Bristowe, Brown was still slut-shamed for being open about her sexuality, she also received an outpouring of support from fans who felt it was about time for a woman on TV to speak about sex without a hint of shame.
Hannah Brown and Peter Weber's windmill Fantasy Suite
Who could forget about Brown's infamous windmill escapades with none other than current bachelor Peter Weber?
For weeks, Bachelor Nation waited to discover who it was Brown had sex in a windmill with. Fans were delighted to learn that it was the love-struck pilot.
During the finale, Brown revealed that she and Weber actually had sex four times in their Fantasy Suite windmill. Weber's parents clapped and cheered enthusiastically from the audience.
Much of Weber's Bachelor promotional materials include not-so-subtle nods to his time in a windmill with Brown.
In a preview for the season premiere, we see one contestant walk up to the mansion wearing a windmill strapped to her back.
"Are you ready for round five?" she asks him.
It's safe to say Weber's season of The Bachelor won't be shying away from sex.
Peter Weber still lives at home
The current bachelor still lives at home with his parents.
In an interview with Entertainment Tonight that took place just before Weber started shooting, the pilot and his parents spoke about how he's gone about bringing dates home in the past.
"We're very supportive parents," said his mom, Barbara.
"They are. And I've brought girls home and it's not weird and the next morning I'll wake up and the girl's downstairs making breakfast with my mom chatting it up and it's just the way it's been," shared Weber.
"Does that mean if you get engaged, is the lady moving in?" asked ET's Lauren Zima.
"No, no. That, I will set the record straight, that's not happening."
Weber may love living at home with Mom and Dad but it could be a different story for his future fiancé. But on the other hand, maybe not. Maybe she'd feel right at home making breakfast every morning with Weber's mom.
Read more: 'The Bachelor': Peter Weber Reveals His Biggest Turn-Off and Turn-On