PewDiePie Marries Girlfriend Marzia Bisognin
YouTube star Felix Kjellberg, known by his username PewDiePie, married his long-term girlfriend Marzia Bisognin yesterday in London. On Tuesday, Aug. 20, the pair's social media accounts were filled with pictures to commemorate their beautiful ceremony. The photos included one of the YouTube star embracing his new wife and another of the couple walking with their friends, who are blowing bubbles into the air.
The ceremony took place in Kew Gardens in west London.
Felix and Marzia were dating for eight years
Felix Kjellberg met Marzia Bisognin online during the summer of 2011 after her friend recommended that she watch "the idiot playing video games". Kjellberg seized the opportunity to turn their online romance into a reality by hopping on a flight to Italy to meet Marzia in person for the first time. "I did not even tell anyone that I was going away. I just left home and left a note to my parents in the kitchen and told them that I could not watch the dog anymore," said Kjellberg in an interview with Swedish Radio.
Kjellberg admits that it was 'the craziest thing' that he's done, but his decision ultimately resulted in the couple sharing their first kiss. "She was waiting with a friend at the arrivals gate. More beautiful in real life than in the videos she sent me," Kjellberg continued. Bisognin moved to Sweden soon afterward and the couple settled in Brighton in the summer of 2013.
The couple tied the knot eight years after they started dating.
A glimpse inside the wedding
The wedding ceremony took place in Kew Gardens during the late afternoon and early evening. The event itself was very intimate with only a small handful of guests. Pictures show the couple in a large conservatory filled with flora and fauna. Bisognin wore a flowing, off-white long-sleeved gown adorned with floral designs over a lacy top. Kjellberg wore a black tuxedo suit with a matching tie.
Both Felix and Marzia expressed their excitement on their social media accounts. Marzia wrote:
Yesterday, the 19th of August – after exactly 8 years since we met – we celebrated our wedding with our closest friends and family. It was the most beautiful day, which I will treasure forever. I am so thankful for all the people that made time to attend the event and helped us celebrate our marriage. I feel like I'm the luckiest person and I'm so full of love. Incredibly ecstatic to be able to call Felix my husband for the rest of our lives.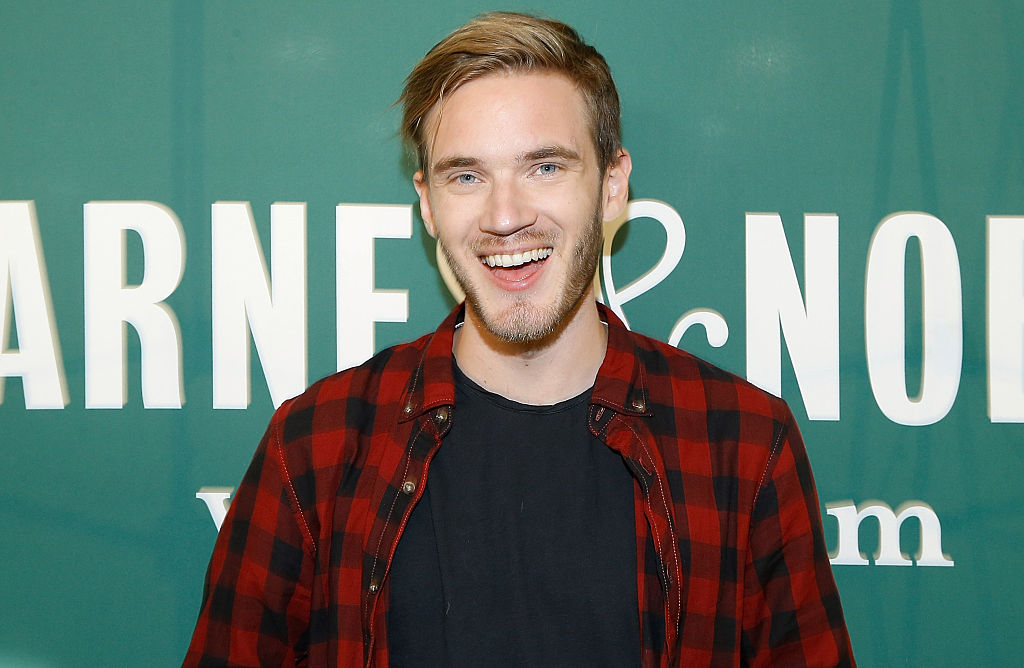 PewDiePie has a controversial history
The wedding came days after PewDiePie reached a legal settlement with Indian music label T-Series after a month-long battle. The case involved an allegedly racist music track. This isn't PewDiePie's first brush with controversy.
In February 2017, PewDiePie featured a man holding a sign that read 'Death to all Jews' in one of his videos. He has since published an apology video where he said, "If people don't like my jokes I fully respect that, I fully understand that. I acknowledge that I took things too far and that's something I will definitely keep in mind moving forward."
Only seven months later, PewDiePie found himself in hot water again after he was caught using a racial slur during a live-stream. The YouTube star, who has over 100 million subscribers, issued another public apology stating, "I'm just an idiot, but that doesn't make what I said or how I said it okay. It was not okay."