Phoebe Buffay's Retail Nemesis Will Be Selling 'Friends'-Inspired Furniture
If you are bummed out about Friends leaving Netflix, you aren't alone. Millions of people are mourning the loss of the iconic sitcom from the streaming service. Pottery Barn, however, wants to make everyone feel a little better. The home décor and furniture retailer has announced that they will release a line of Friends furniture and décor to celebrate the sitcom's 25th anniversary.
What Items will be released by Pottery Barn?
Pottery Barn has announced the release of a limited run of items inspired by Friends, but they are keeping things quiet regarding precisely what will be in the line. The famous apothecary table, however, is set to be featured.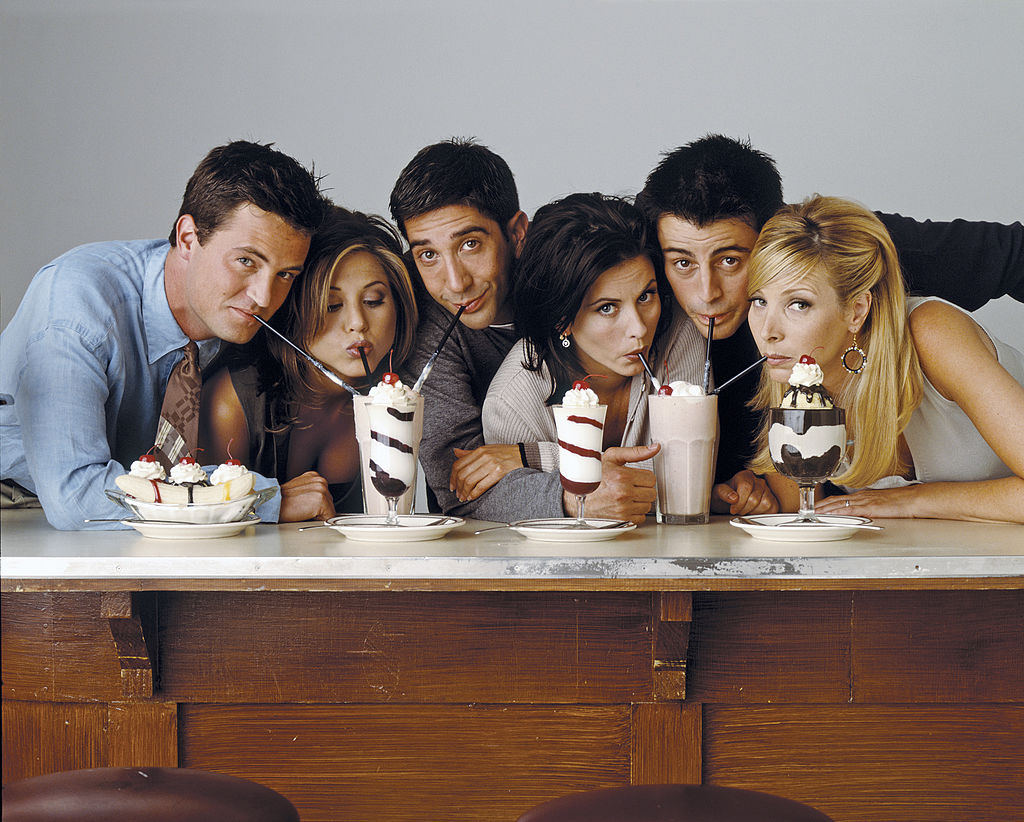 According to Deadline, prices for the Friends-inspired items will range from $12 up to $1,000, so fans can expect everything from knick-knacks to full furniture pieces. The line will arrive in stores at the end of July.
Pottery Barn isn't the first furniture retailer to tap into the nostalgia associated with classic TV shows. Ikea has done the same. The Swedish furniture purveyor took to Instagram in recent months to recreate iconic living rooms with items from their catalog. The main living room from Friends was recreated, as well as the living room from the classic cartoon; The Simpsons.
Why did Phoebe hate Pottery Barn?
Phoebe Buffay, played by Lisa Kudrow, absolutely detested all things corporate. The quirky best friend with a wild backstory served as the polar opposite of rule-following Monica Geller. Along with her quirky, free-spirit persona, Phoebe also came with a ton of opinions.
She hated Pottery Barn, a fact that was glossed over until Rachel Green brought an apothecary table into the apartment the pair shared. The table's true identity was hidden from Phoebe until Ross suddenly bought the exact same furniture item. Begrudgingly he agrees to hide his table so Phoebe will continue believing her table was purchased from a flea market.
The entire storyline plays out in "The One with the Apothecary Table." Eventually, Phoebe finds out the décor in her apartment was purchased mainly at the retailer she despises, and hilarity ensues.
Where will you be able to watch Friends in the future?
Netflix will be saying good buy to Friends at the beginning of 2020, according to Radio Times. The streaming service tweeted the sad news on July 9. Warner Bros., the company that owns the rights to the series, will be housing the show on their own streaming service in the new year.
HBO Max is the streaming service that will host the classic sitcom. Along with Friends, HBO Max is expected to offer everything from Sex and the City to Game of Thrones. Currently, Sex and the City is streaming to Amazon Prime members. Pricing and launch dates have not been announced just yet.