Phoebe Waller-Bridge of 'Fleabag' Reveals The Two Actresses She Wants to Write For 'Forever'
Phoebe Waller-Bridge wrote, produced, and starred in Amazon's critical darling Fleabag. While the award-winning writer-actress has sadly revealed that there won't be a Fleabag Season 3, Waller-Bridge is onto bigger and better projects. She appeared in 2018's Solo: A Star Wars Story and performed in a live version of Fleabag in 2019. But who does the British talent want to write a script for next?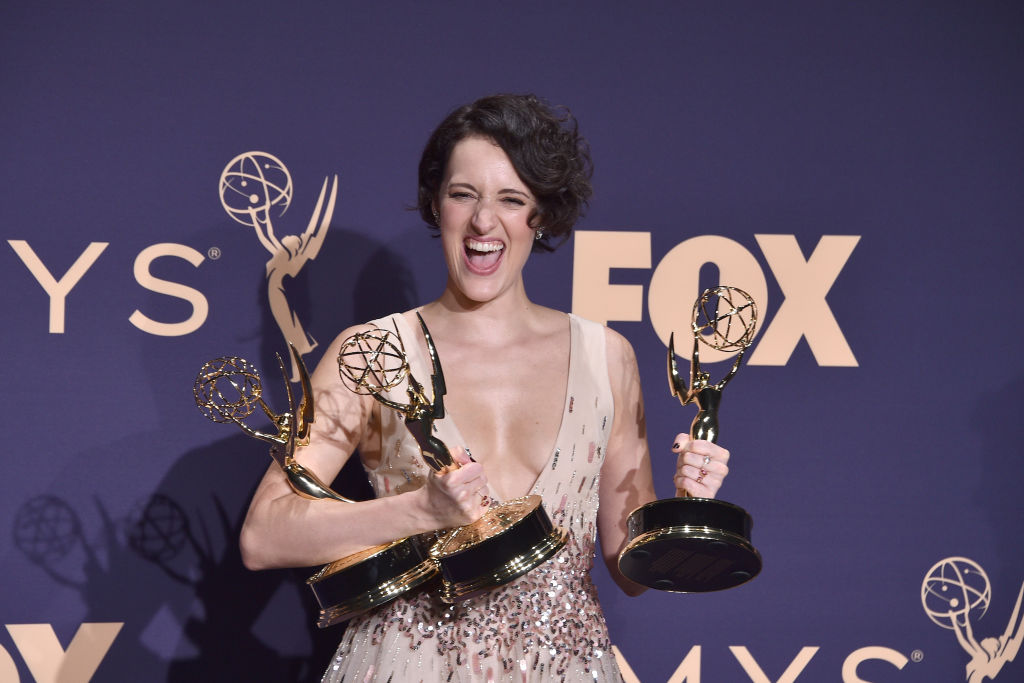 The Emmy-winning 'Fleabag' creator shared behind-the-scenes info about season 2
Fleabag's second season, which aired in March 2019 made actor Andrew Scott famous for his role as the hot priest. The dark comedy won Outstanding Comedy Series, among multiple other Emmys in 2019. Waller-Bridge also took home the statue for Lead Actress in a Comedy Series. In a Q&A published by The Guardian, Waller-Bridge shared her secrets to creating her critically-acclaimed work.
"What was the most satisfying challenge to overcome in the making of Fleabag?" Sian Clifford, the actress who plays Fleabag's sister on the series, asked Waller-Bridge.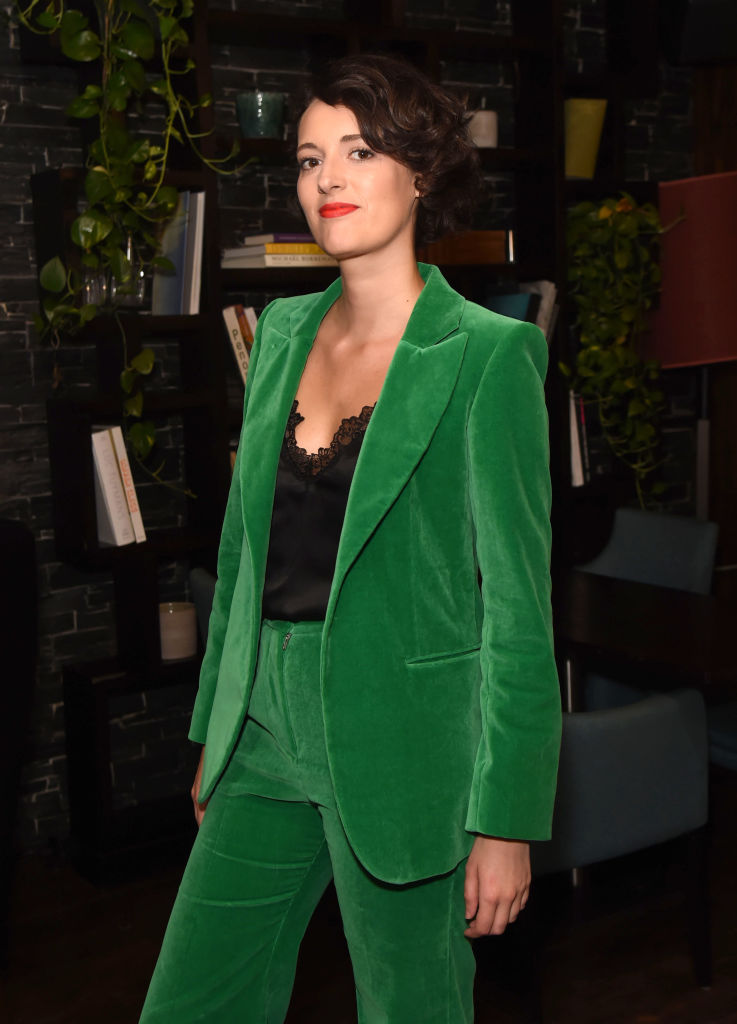 Waller-Bridge wrote her co-star a two-part answer. The first had to do with the fox that haunted the priest in season 2. Andrew Scott's character had an admitted phobia of foxes, and yet they seemed to follow him everywhere. In the final moments of the series finale, after Fleabag says a heartbreaking goodbye to her hot priest, a fox runs past.
"There was a moment when we thought we couldn't have the fox in the final scene," Waller-Bridge admitted in her reply. The animal was a key element in that final shot of the season, creating a lovely callback moment to close out Fleabag. Sounds like Waller-Bridge had several challenges getting the fox in the shot, but she eventually pulled it off.
Waller-Bridge would write 'forever' for these 2 cast members from her shows 'Killing Eve' and 'Fleabag'
"I read that you sometimes write characters for someone specific," singer Héloïse Letissier wrote Waller-Bridge in the Q&A. "Who could inspire you to write right now?"
Waller-Bridge responded:
Great question! I saw someone performing this random thing online recently and was so stunned by his work that I spent hours tracking him down … and asked if we could work together. Just watching him for those few moments gave me the idea for a character I'm now completely preoccupied with.
But the writer-performer also cited two actresses who appeared in shows Waller-Bridge created herself.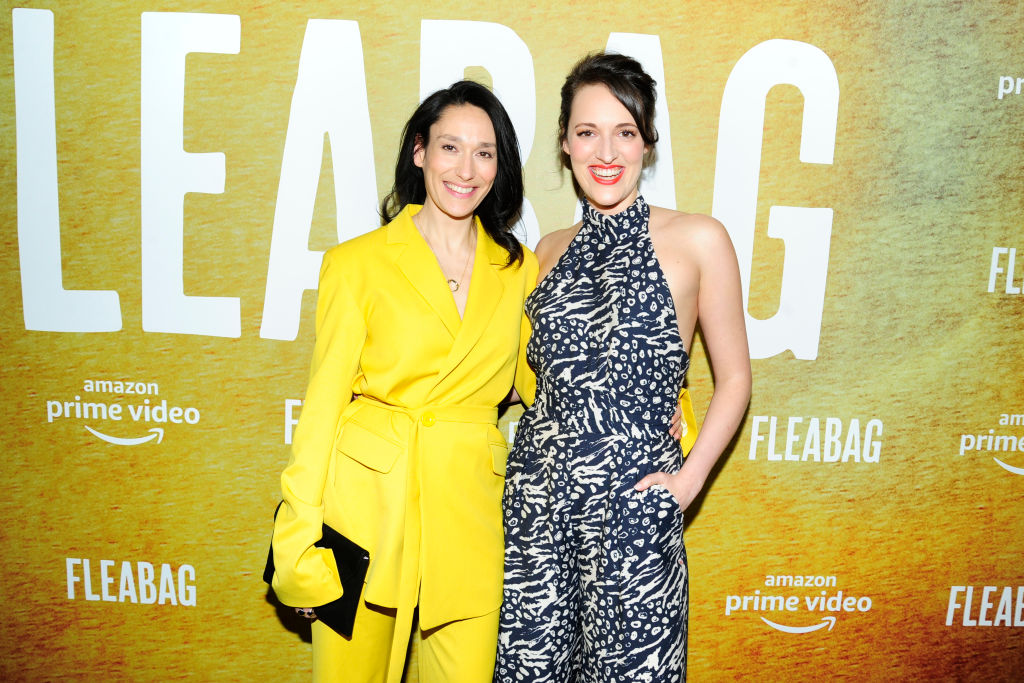 "I also want to write for Sian Clifford and Jodie Comer forever, of course," she concluded. Clifford stars as Waller-Bridge's character's older sister Claire on Fleabag. She is an expertly-played lightning bolt of anxious energy who hilariously bounces off Waller-Bridge's cool and clever Fleabag.
English actress Comer plays a dark-humored and enthralling antagonist named Villainelle on Waller-Bridge's series Killing Eve. Comer stars opposite American TV icon Sandra Oh on the BBC show. Both Oh and Comer have won or been nominated for several awards for their acting on Killing Eve; in September, Comer took home an Emmy for her performance.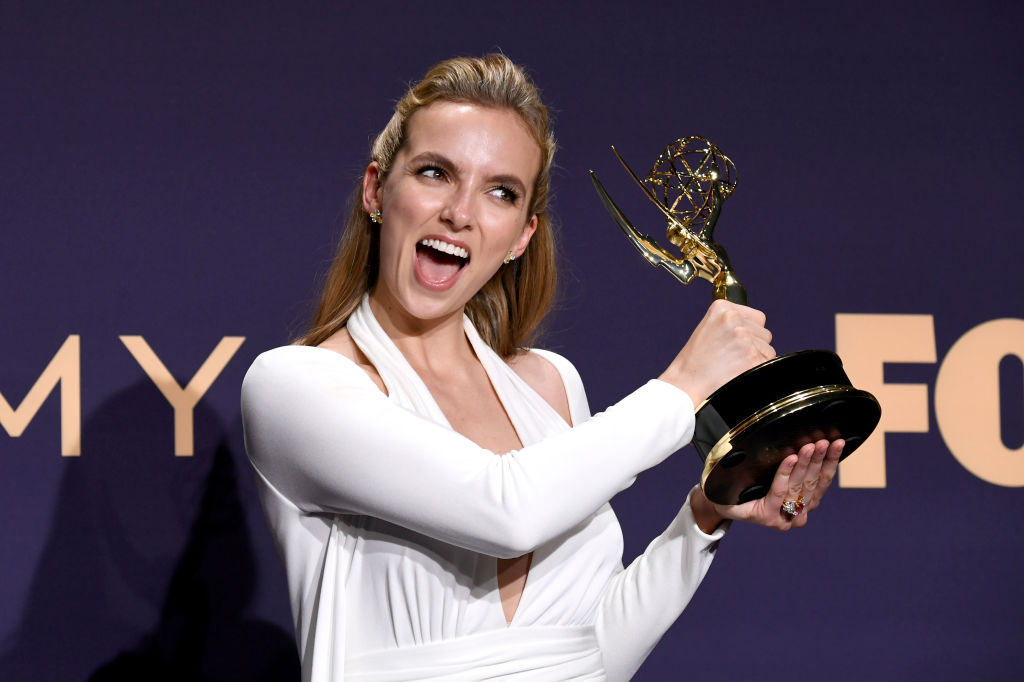 Both of Waller-Bridge's choices, Clifford and Comer, make complete and total sense given the actresses' undeniable onscreen talents. We hope the genius mind behind Fleabag does indeed keep writing for both of these women forever.