This 1 Photo of Jennifer Lopez Has Everyone Wondering How She Keeps Herself Looking So Young
Jennifer Lopez has defied the odds of aging for years. Some would argue that Lopez hasn't aged a bit since she rose to fame in the 1990s. But keeping up such an appearance definitely requires a lot of work. Lopez celebrated her 50th birthday earlier this year, but one recent photo has everyone wondering how she looks so good for her age.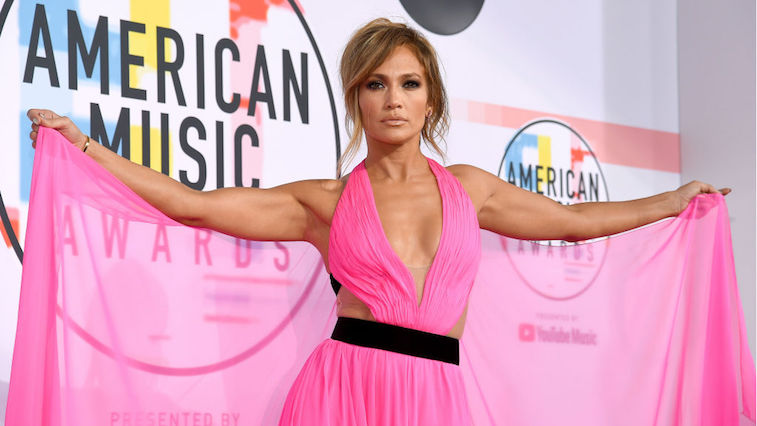 Lopez has become known for her youthful look
As the years have come and gone, celebrities Lopez's age have all showed signs of growing older. However, the "Jenny From the Block" singer has somehow managed to keep her youthful look even into her 50s. Lopez finished up a North American tour over the summer, and fans were thrilled to see her with so much energy after turning 50. People often call her ageless, and in addition to having flawless skin, she's managed to stay in incredible shape — even after having kids.   
Fans can't get over Lopez's recent photo
Lopez recently posted a photo on Instagram showing off her partnership with glasses brand Quay. She's posted several photos with the brand; one of them alongside her fiancé Alex Rodriguez. But her recent post had fans obsessing over her youthful look. The photo showed Lopez sitting on a bed while holding the glasses in her hand. The caption, "When Alex leaves me alone to make the Christmas list," added some humor to the photo.
Plenty of comments flooded the photo, with fans who couldn't get enough of Lopez's appearance. "Queen," someone wrote, complete with heart emojis. "So gorgeous!" another user added. "Mama you're gorgeous," someone else wrote in all caps. "Looking so flawless," another person added. There were hardly any noticeable negative comments on the post.
She avoids caffeine and alcohol
Lopez's appearance doesn't come without hard work. For years, experts have said that diet plays a major role in appearance; everything from skin to hair to nails is affected by what we eat. Lopez has said in the past the she entirely avoids caffeine and alcohol. She also credits getting plenty of sleep and drinking tons of water as factors for her youthful appearance. She eats very cleanly, too; Lopez sticks to an organic diet that's loaded with high-quality proteins and nutrient-dense foods, according to Harper's Bazaar.
She has a very rigorous workout routine
Lopez also doesn't skimp on her workouts. The singer and dancer exercises at least three to four times per week, and she always makes sure to do it at the beginning of her day so as to not let it get lost in all of her other commitments. Lopez has two personal trainers — one in New York and one in Los Angeles — who give her completely different workouts. Since she splits her time between the two places, she's always trying varying exercises that keep her interested and keep the intensity high. It's hard to imagine a world where someone like Jennifer Lopez ages. But from what she has said, water and sleep are the keys to staying forever young.