4 Photos of Meghan Markle and Kate Middleton the Press Doesn't Want You to See
Kate Middleton and Meghan Markle are married to Prince William and Prince Harry respectively, and, for a short time at least, the two women both played a fairly equal role in the royal family. Kate, who had been a part of the family for years, had built an established reputation with both the press and the public by the time Meghan and Harry wed. But Meghan had a more difficult time doing so, and it was partially because of rumors swirling about the duchess' friendship — or lack thereof.
Within a short time of Meghan joining the family, rumors started that the two women were at odds. Although they tried to convince the public that there was no bad blood, the press and the people did not listen. Most sided with Kate, which only complicated things for Meghan. But the photos say it all — there likely was never any bad blood between them.
Kate Middleton and Meghan Markle started out as friends
…. That is, according to the press. When the two first started spending time together, the photos and stories that went with them were positive. They'd be seen laughing together and engaging in conversation, and everything looked pleasant. But somewhere down the line, the tabloids changed the theme of the stories. They slowly became more and more problematic, suggesting that there were growing tensions between the two women despite only anonymous sources saying so. And over time, the problems that were publicized about Meghan and Kate grew to the point where the public believed the two women could not stand each other.
RELATED: Revealed: Meghan Markle Gets This 1 Piece of Advice From Kate Middleton
The press mostly blamed Meghan for the feud
Most of the rumors surrounding Meghan and Kate's failing friendship had to do with Meghan hurting Kate's feelings — or, that's how the press framed it. There were rumors that Meghan had made Kate cry at a dress fitting for Princess Charlotte before Meghan and Harry's wedding. There were stories of how an argument broke out between Meghan and Kate after Meghan was supposedly rude to Kate's staff.
When the women did anything sweet in public, such as greet each other warmly at an event, the press then suggested their good behavior was for the cameras. It seemed that no matter what the women did, the media continued to paint the picture that they were not even close to being friends.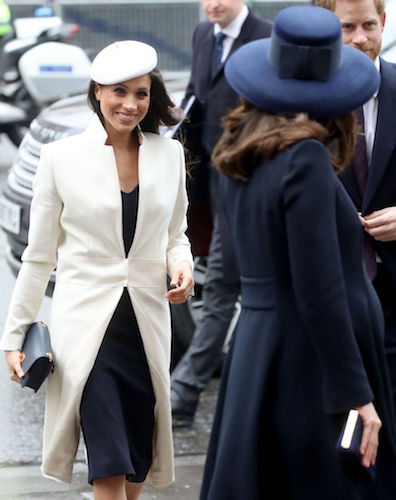 RELATED: 7 Ways Kate Middleton Has Mimicked Meghan Markle to Appear More Relatable
Even if the women aren't close, it does not mean they hate each other  
Truthfully, nobody has a full understanding of Meghan and Kate's relationship. The women always seemed civil in public, but isn't that all we need to see? Maybe the two didn't become best friends upon their first introduction, but that also doesn't mean they hate each other. They're in-laws; they should be kind and get along, but they don't need to be best friends. Plus, both women lived very busy lives as royals and likely didn't even spend enough time with each other to develop the alleged massive feud.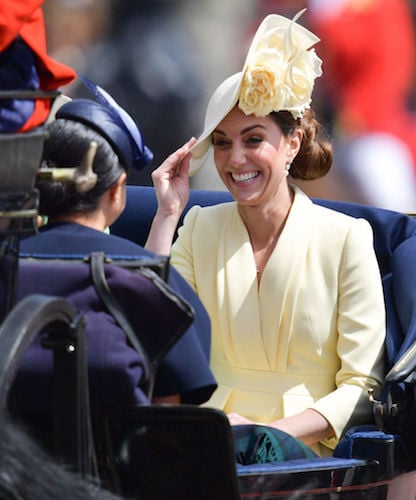 It's unclear how things will pan out between the women down the road, since Meghan and Harry officially left the family in March. But if there is any tension, maybe living thousands of miles apart is exactly what they need to become close once again.