Pink Floyd's 10 Greatest Hits of All Time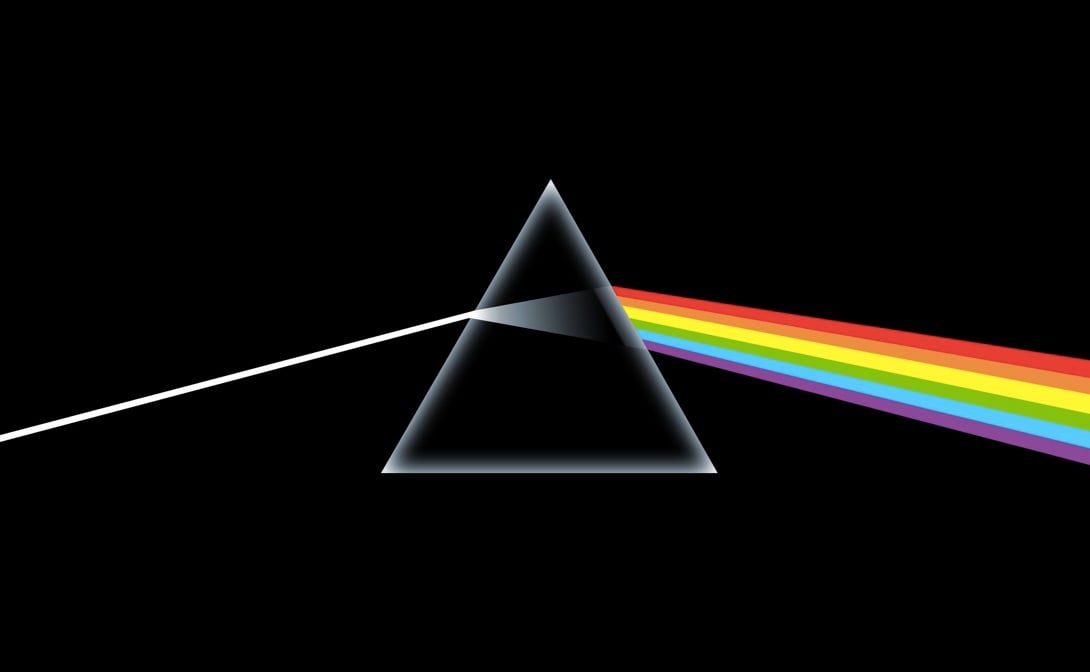 Pink Floyd is one of the more difficult bands to ever become a staple of classic rock radio, while simultaneously being perhaps the most accessible band among the genre of progressive rock. Despite their few radio-ready hits, Pink Floyd rarely sought mass appeal. Rather than churning out singles, they toiled over ambitious songs that often went beyond ten minutes in run-time.
The band's output, which now includes 15 studio albums, varies wildly throughout their history. A few elements stay relatively constant however, including a willingness to explore new types of songs and concepts with each new album. Richard Wright's keyboard compositions, sometimes space and sometimes tight, are essential to many of Pink Floyd's efforts, as is Dave Gilmour's weeping guitar solos and Roger Waters's heartfelt lyricism and distinct voice alternating between whisper and shout.
Nonetheless, their sound at any given point of their career was shaped profoundly by the dynamic changes within the band members. How can one rank an early psychedelic, nursery-rhyme spacey soundscape from the band's Syd Barrett-led days against a lyrical piano ballad from one of Waters's later albums with the band?
It's not easy, but Pink Floyd was never trying to be an easy band. Here are the 10 best Pink Floyd songs of all time.
10. "The Final Cut"
Our list begins with a brief nod to the Roger Waters' under-appreciated final album as the most prominent member of Pink Floyd, also called The Final Cut. Even moreso than the preceding The Wall, this is the Roger Waters Show, a personal concept album about war, heartbreak and apocalypse featuring mostly pianos and whispered lyrics with the occasional solo thrown in to appease guitarist Dave Gilmour. The most affecting track is the title track, which sees Waters waxing poetic about a lonely adolescence and a near-suicide attempt. The music is lovely but secondary, which means it can't quite rank any higher on this list.
9. "Atom Heart Mother"
In the wake of bandleader Syd Barrett's departure from Pink Floyd, the leftover band members struggled for several subsequent albums to redefine their sound. With the opening title track on Atom Heart Mother, it sounded like they finally had something. Described by Gilmour as the "theme from an imaginary Western," the track drew on their recent experiences writing film soundtracks to create a sprawling, epic of a track that remains interesting for all of its 23 minutes. This was the band's first ultra-long track, and though they would later best "Atom Heart Mother," it retains a film-like grandness all its own.
 8. "Us and Them"
With The Dark Side of the Moon, Pink Floyd created a profoundly successful album, spending 741 weeks on Billboard's top charts, and a profound album, whose subject is nothing less than life itself. "Us and Them" is the concept album's nod to politics and war, featuring echo-y verses that give way to swelling choruses as well as a gorgeous saxophone solo. It sounds somehow sounds both delicate and grand all at once, which suits its themes of separation and disagreement.
7. "Astronomy Domine"
Syd Barrett's Pink Floyd was a distinct force in late '60s psychedelia, and the songwriter's unique talents are perhaps best represented on "Astronomy Domine." Barrett had a knack for nursery rhyme-like lyrics, here put into effect on a space-themed song that sounds both wonderfully undisciplined and meticulous at once. The short, structured jam includes moaning guitars, plodding drums and a keyboard tinkling that sounds like Richard Wright was playing with a real spaceship's control panel.
 6. "Wish You Were Here"
Years of countless, inane coffee-shop covers of "Wish You Were Here" can't spoil the original track's serene beauty. Like the album of the same name, the track is a fond remembrance of Syd Barrett, who was then living in self-imposed exile while his mind continued to deteriorate. The lyrics, achingly sung by Dave Gilmour, incorporate both feelings of alienation and a longing for past connection. The music, which widens from an acoustic guitar to incorporate pianos, tape effects and background singing, is similarly gorgeous.
5. "Dogs"
The album Animals has three major centerpieces, and it was astoundingly difficult to decide between "Dogs" and "Sheep" for this spot, but ultimately I went with the former. It's a furious 17-minute tribute to soulless businessmen that's scathing at times and oddly sympathetic at others. The guitar-centric track features both whining electric solos and dramatic acoustic strumming, all leading up to a few spectacular closing minutes that never fail to send shivers up my spine.
 4. "Time"
To my mind, "Time" is the centerpiece of The Dark Side of the Moon, an all-too-relatable track about the years passing by unnoticed. Astoundingly, the music sounds like the lyrical subject, beginning with an assault of alarm clocks transitioning into a heartbeat-like percussion sound before transitioning into the wailing main portion of the song, interrupted only by Richard Wright's almost-mournful bridges. It's a masterpiece of a song, where every element of the band fits together in amazing, electric harmony.
3. "Comfortably Numb"
The Wall is a wonderful concept album that at its best when Roger Waters, now in almost full control of the band, allowed Dave Gilmour to insert his own musical sensibilities into the proceedings. "Comfortably Numb" is a stellar collaboration between the two, as they trade off between verse and chorus to advance the album's narrative while touching upon ideas of lost innocence and emotional numbing. The music is uniformly great, but it's the guitar solos that really soar, often justifiably ranked as one of the best solos in rock history.
 2. "Echoes"
Tellingly, "Echoes" became the namesake for Pink Floyd's most expansive best-of collection. The band's second-best 15-minute-plus epic ends their album Meddle with 23 minutes of prog-rock perfection. An otherworldly piano key gives way to dreamy singing by Gilmour, followed by churning guitars and an unsettling interlude of monstrously whining guitar noises before the elements are united in the final five minutes. The song's distinct sound remains unmatched, though it's easy to see its influence on modern bands in the prog- and post-rock genres.
1. "Shine On You Crazy Diamond"
This is a bit of a cheat, as "Shine on You Crazy Diamond" is actually divided into two tracks (and many more parts) on either end of Wish You Were Here. The lengthy double-track goes through so many phases, and each of them are distinct but still inextricably linked. The almost entirely instrumental song gives way on occasion to wonderfully melodic and poignant lyrics. The band members reportedly slaved over the track's production in their attempts to make a tribute to former band leader Syd Barrett, and every second was worth it to create such a masterpiece as this.
Check out Entertainment Cheat Sheet on Facebook!