The 'Pioneer Woman' Ree Drummond Leaves the Funniest, Most Mom-Worthy Comments on Her Daughter's Instagram
Ree Drummond, known best for her Food Network show The Pioneer Woman, may be a food celebrity, but at the end of the day, she's still a mother of four. And sometimes, mothers say things to their kids that only mothers would say. Ree has left several "motherly" comments on her oldest daughter Alex's Instagram posts, and we can't help but chuckle at the things she says.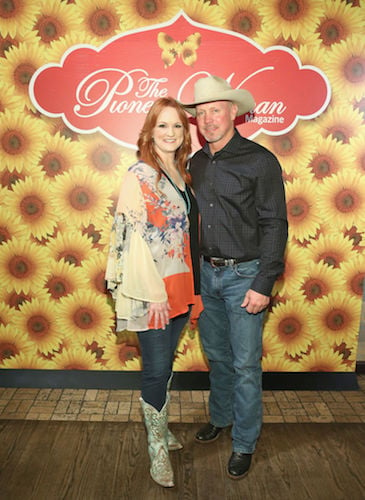 Ree has always involved her children in her show
Ree may have risen to incredible fame over the past decade, but she has never been one to hog the spotlight from her family. Almost every episode of her show revolves around at least one member of her family, whether it's cooking for her son Bryce's football camp or making her husband Ladd's favorite dinner after a day out on the ranch. She has four children and has been married for more than two decades, and she always makes sure to let her fans know how important her family is to her. Ree's Instagram is also loaded with family photos — she even lets her dogs have their time in the spotlight.
Ree's oldest daughter, Alex, has been away at college the past four years
Ree clearly has a lot of love for her kids, and sending any child off to college is difficult for a parent. Alex, Ree's oldest daughter, left for college four years ago, and Ree has mentioned several times on the show how much she misses her. Since then, her other daughter, Paige, has also gone off to college, but the second kid is always a bit easier than the first. While Alex has been away, Ree has been doing her best to not be an overbearing mom. But sometimes mothers can't help but comment the silliest things on their kids' social media posts.
When Alex does things such as take spring break trips or post photos with her boyfriend, Ree reminds us all that she's still a mom
Alex may be living her best college life, but her mother is still watching her every move through social media. Ree's comments are always innocent, but she does things such as remind her daughter to wear sunblock. Plus, when Alex posted a photo of her wedding date (her boyfriend Mauricio), Ree reminded her to make it clear the two weren't getting married. Sure, Ree's comments may be a bit corny, but she's a loving mom who is only trying to have fun with her oldest.
Alex graduates this year, and Ree recently posted a heartfelt Instagram message for her daughter
Though Ree has funny commentary, in all seriousness, she's extremely proud of her daughter. Alex will graduate college in May, and Ree recently posted a photo slideshow to Instagram showing off her daughter's senior pictures. Ree noted that her favorite was the first one, in which her daughter is scarfing down a bowl of chips and queso. "That's my girl!!" Ree wrote in all caps. It's clear these two have a solid mother-daughter relationship.
Check out The Cheat Sheet on Facebook!