'Pirates of the Caribbean': This 'Avengers: Endgame' Star Could Replace Johnny Depp
Pirates of the Caribbean: The Curse of the Black Pearl astonished audiences and critics when it hit theaters in 2003. No one thought a film based on a theme park ride could possibly be any good. More impressively, its success singlehandedly made Johnny Depp a box office draw.
However, after five films and consistently diminishing returns, the franchise was on the verge of walking the plank. Still, Disney isn't ready to say goodbye to one of its flagship series. Instead, the studio plans to reboot the series with a female lead. Now a new report indicates who that actress might be.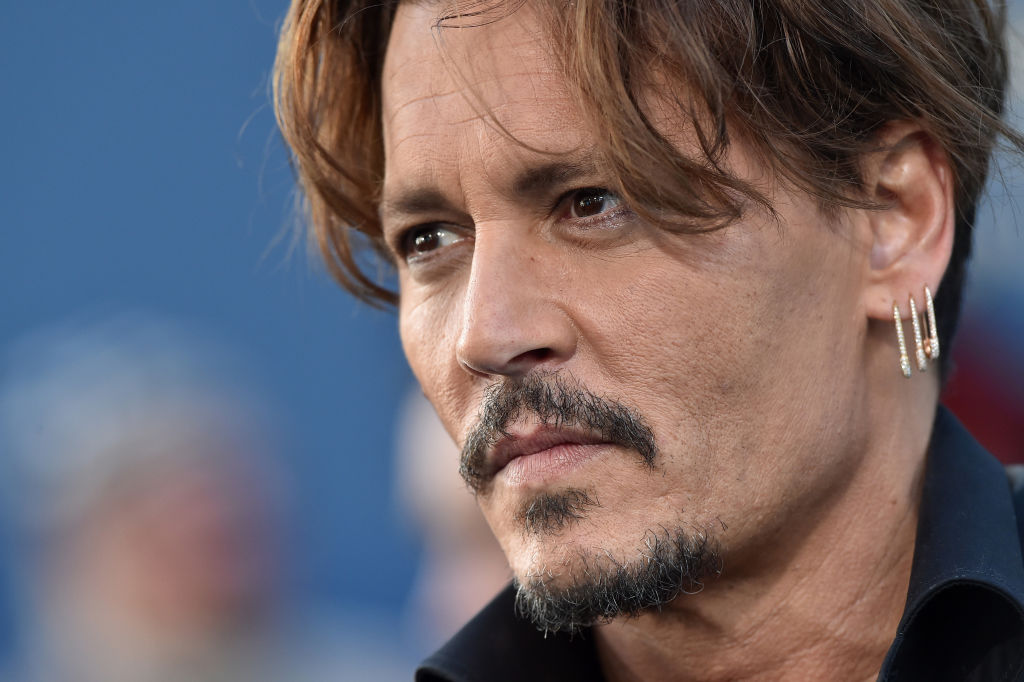 From Avenger to pirate
According to sources at We Got This Covered, none other than Karen Gillan is up for the female lead in the next Pirates of the Caribbean film. The actress, of course, recently appeared as Nebula in Disney's own Avengers: Endgame. Having starred in several Marvel Studios productions in the last few years, Gillan's ties to the studio will certainly help her land the part if she wants it.
If such a deal pans out, Gillan will likely be playing Redd, a pirate who was added to Disney parks just last year. Since the film series started, the rides have been continually updated to reflect the on-screen action. Characters like Jack Sparrow (Depp), Barbossa (Geoffrey Rush) and Davy Jones (Bill Nighy), for instance, have all been added after the fact. By that logic, it does seem like Disney is preemptively adding the new Pirates hero to its parks.
One franchise too many for Karen Gillan?
Gillan definitely has the charisma and range to carry the Pirates of the Caribbean franchise forward. However, the addition of another film series may be a bit too much right now. In addition to the Marvel Cinematic Universe, Gillan — who memorably played Doctor Who's Amy Pond — joined the Jumanji films in 2017.
As Ruby Roundhouse, Gillan has proved her mettle as an action hero. In December's Jumanji: The Next Level, she looks to be taking an even more central role. So a third effects-driven role could really jeopardize Gillan's schedule for years to come. Remember how few non-MCU films Robert Downey Jr. has made in the last decade?
Then again, Gillan's role in the MCU isn't nearly as prevalent as so many others. Nebula likely won't appear on-screen again until James Gunn's Guardians of the Galaxy, Vol. 3 in 2022. Even then, that film — which will reportedly feature major deaths — could be Nebula's swan song. Such a move would make it easier for Gillan to manage lead roles in ongoing series like Pirates and Jumanji.
Where does 'Pirates of the Caribbean' go?
In all likelihood, fans have seen the last of Depp's Jack Sparrow. In fact, Pirates of the Caribbean: Dead Men Tell No Tales somewhat sets up a passing-of-the-torch for the series. A potential sixth film could easily leave Jack completely unmentioned and still mark the return of Kaya Scodelario and Brenton Thwaites as Carina Barbossa and Henry Turner, respectively.
Bringing these two back would keep the continuity intact, positioning them as the Will and Elizabeth to Gillan's Redd. Pirates 6 could even deliver on its predecessor's post-credits scene, which teased the return of Davy Jones. It all depends on how much of a fresh start Disney wants to give this new age of the franchise.
If films like Disney's own Star Wars: The Force Awakens and Mary Poppins Returns have taught us anything, it's that a successful reboot needs to pay tribute to what came before. Even as it does something new, the next Pirates of the Caribbean will need to decide how much it should lean on the series' past. If Gillan does sign on, the project will definitely be heading in a strong direction.