Plot Twist: Kylie Jenner Isn't Interested In Marrying Travis Scott
Kylie Jenner and Travis Scott seem to have it all. They're both at the top of their careers, they're totally in love, and they have a beautiful family together. Now that they've been together for over two years, one might think that they'd be ready to swap nuptials, but it looks like a wedding might not be happening any time soon.
Why? According to a source, the Kylie Skin mogul isn't interested in getting married.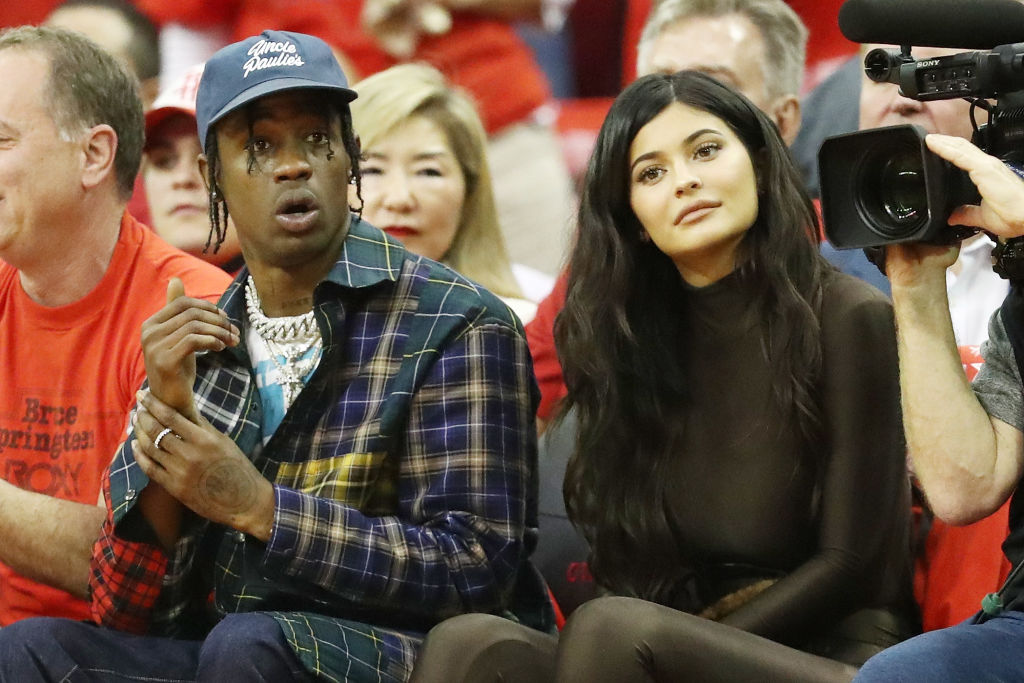 Marriage is NBD to Jenner
On July 18, a source told Us Weekly that while Jenner and Scott have discussed marriage, the reality star hasn't expressed as much "interest" in the idea as her boyfriend has.
"Marriage isn't important to Kylie but it's increasingly important to Travis," a source told the publication of the ASTROWORLD rapper, 28. "Travis is definitely into it. Kylie hasn't expressed huge interest in getting married but they've talked about it a lot."
He's not the only one in support of the marriage. Some of Jenner's family members and friends reportedly want them to tie the knot, too. "Kim [Kardashian] and some friends are advocating for them to get married because they like the structure of it," the insider continued. "[They] think it … could be helpful for Kylie."
Scott said Jenner is "The One"
In a December 2018 interview with Rolling Stone, the "SICKO MODE" rapper said that he planned on marrying Jenner sooner rather than later. "We'll get married soon. I just gotta sturdy up — I gotta propose in a fire way," he told the publication.
He went on to share how he knew he wanted to marry the Keeping Up With the Kardashians reality star, explaining that he needs her with him to "operate."
"It got to a point where I was like, 'I need [Kylie] with me to operate. She's that one,'" he told the magazine.
They're reportedly taking another big step
The possibility of marriage might be up in the air, but Jenner and Scott have reportedly decided on one thing: expanding their family. A source told People on July 15 that the couple, who share 1-year-old daughter, Stormi, is "trying" to conceive.
"Everyone thinks Kylie will be pregnant with her second baby soon. They are trying," the source said. "Kylie loves being a mom and can't wait to give Stormi a sibling."
Jenner herself has made it clear that she wants another kid. On Father's Day this year, the beauty mogul revealed on Instagram that she wants another daughter when she responded to a friend in the comments section who wrote, "Perfect lil family now give Stormi a brother."
"Sister!!!" Jenner replied.
She also told Scott that she wanted to "f*** around and have another baby" in an Instagram post celebrating his 28th birthday back in April.
"Watching you evolve into the partner, friend, son, and father you are today has been so fulfilling ♥️ my real life bestie & hubby all wrapped into one. I love you and I'm so so proud of you. happy happy birthday 🎉🎁 let's f*** around and have another baby," she wrote in the post.
The Astroworld rapper replied in the comments, "I love u mama/Wifey. We shall rage 4ever."
With that, it seems like these two are happy with the way their lives are unfolding. And if they like it, we love it.