'Poldark' Season 5, Episode 1 Recap: Ross Helps a Friend While George Loses His Grip
T'int right, t'int fair, but sadly, 'tis true. Poldark is coming to an end. The soapy British import, which airs on PBS in the U.S., has run its course. But based on Sunday's season premiere, it looks like the show plans to go out with a bang.
With just eight episodes left to wrap up the story of Ross, Demelza, and their various friends and enemies, Poldark doesn't waste any time with an action-packed episode that sets up a few intriguing storylines for the rest of the season. 
Ross helps an old friend in need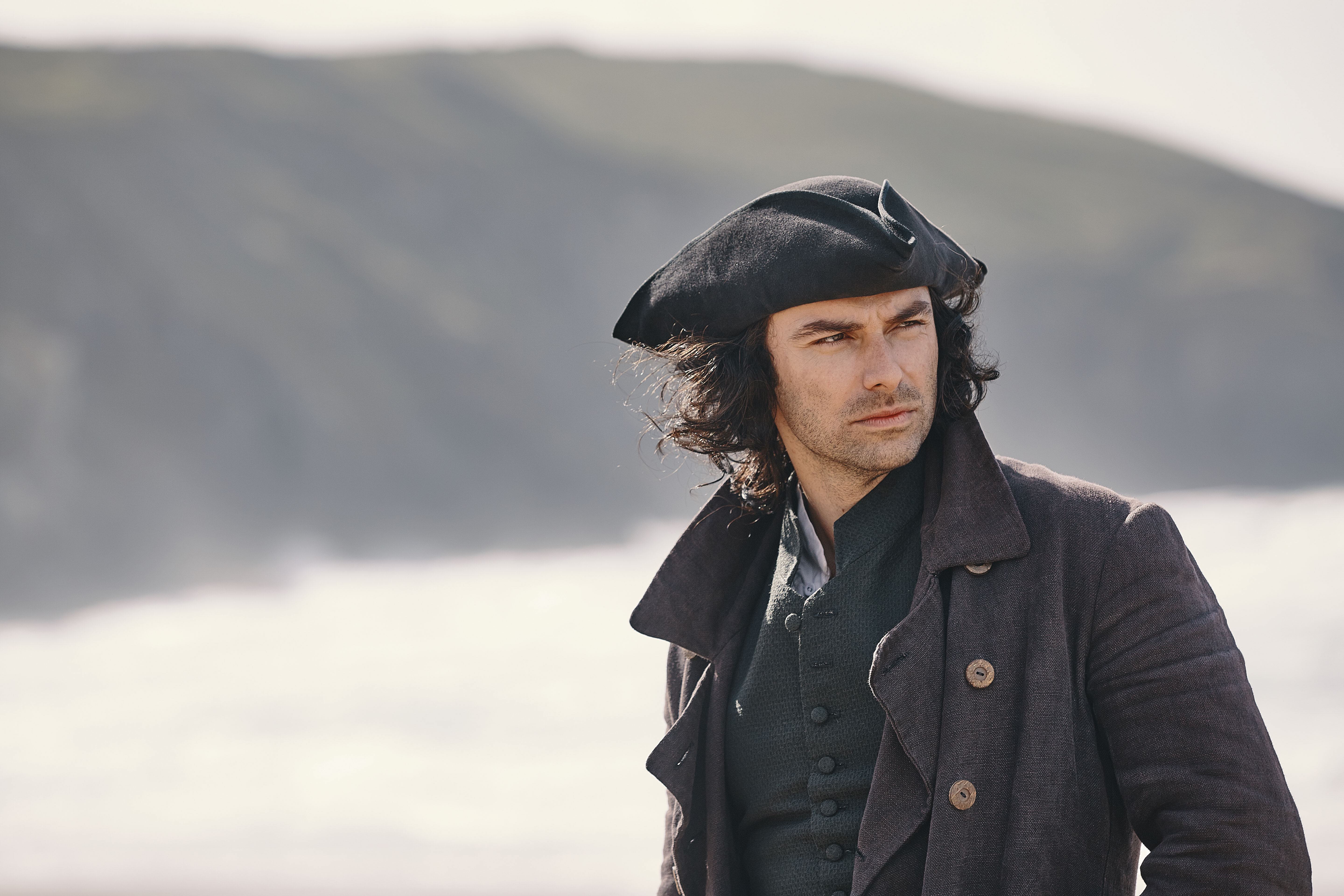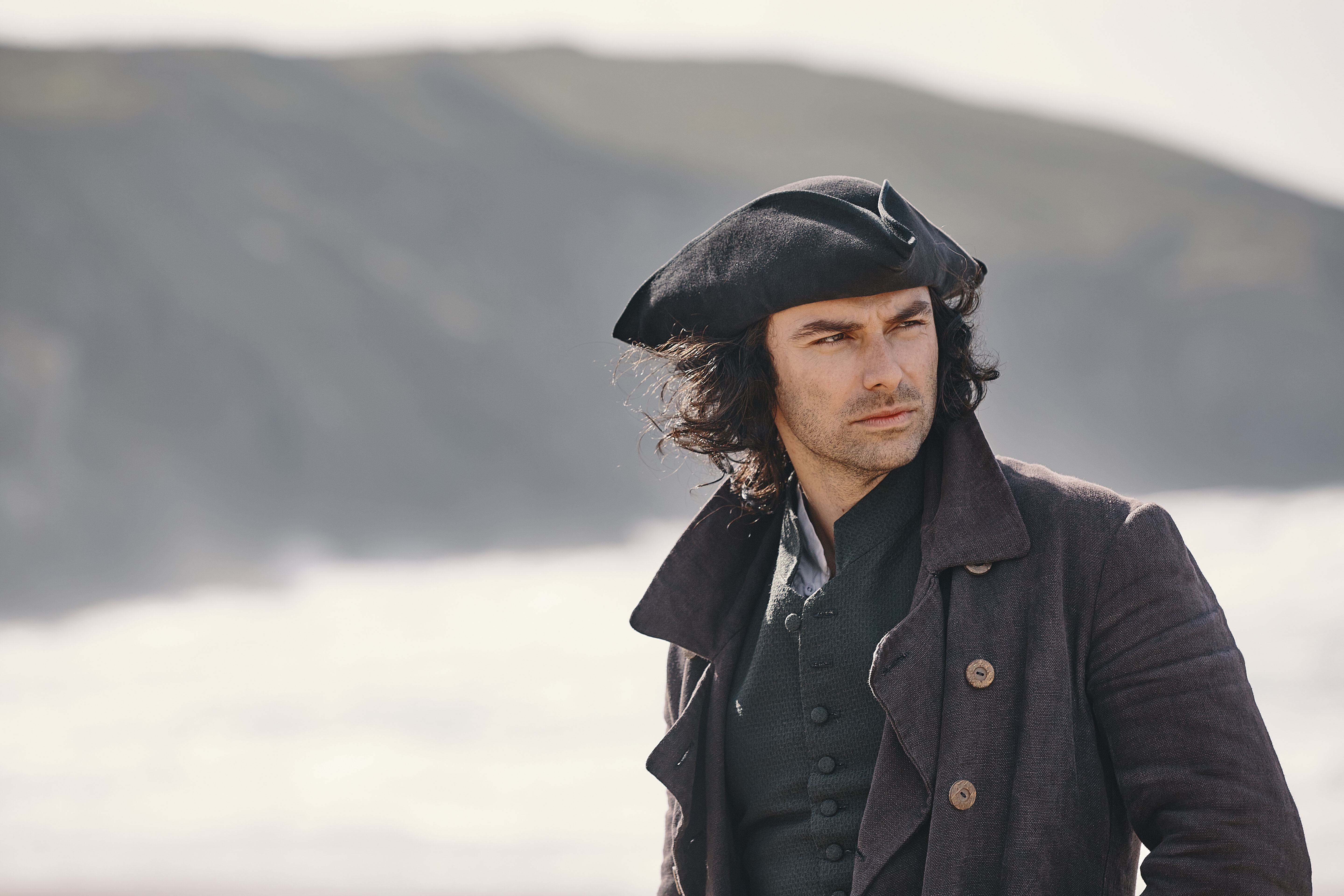 The episode opens with a call back to the show's beginning. We're in America in 1781, where a young Ross (Aidan Turner) has just been injured in a battle that will earn him his signature facial scar. Dr. Dwight Enys (Luke Norris) stitches him up while the face of Colonel Ned Despard (Vincent Regan) looms above him, telling him he's "a mad fool." 
Flash-forward 20 years, and Despard is languishing in a London prison. He instructs his wife Kitty (Kerri McLean), a former slave, to take a note to Ross, begging for his assistance. Captain Poldark barely needs to read the letter before agreeing to do all he can to free his friend, since a quiet life at home in Cornwall has never really been his thing. Demelza (Eleanor Tomlinson) smiles and basically says, "you do you, Ross," even though we all know this caper is probably going to make their lives very complicated. (Demelza is very understanding of Ross's whims in this episode, even laughing off the fact that he killed a man in an illegal duel last season. We'll see how long that lasts.)
And complicated it is. The former governor of British Honduras, Despard (a real historical figure) has been jailed without trial after being accused of treason when his revolutionary ideas, like giving land to freed slaves, don't go over well with the colony's elite white settlers. Nor are they embraced by the British Crown, which wants to keep the money from its colonies flowing uninterrupted. Which brings us to George. 
George considers a business opportunity 
Poor, evil George Warleggan. Much credit is due to Jack Farthing, who manages to show us that George is sincerely grieving the death of his one true love Elizabeth while also casually tossing off lines like, "Why should we pay more for labor when we can get it for less?" With an attitude like that, it's no surprise that George is all ears when his uncle Cary (Pip Torrens) introduces him to Ralph Hanson (Peter Sullivan) a merchant who is looking for investors in his mahogany business. Hanson's is obviously bad news, since his business is directly tied to the slave trade and he also played a key role in sending Despard to prison. 
Once George realizes that he can make a ton of money and sabotage his long-time rival Ross at the same time, it might be enough for him to shake off his overwhelming grief for Elizabeth. But at the moment, he's too depressed to get excited about much of anything, even Hanson's pretty young daughter Cecily (Lily Dodsworth-Evans), who his uncle wants him to marry. But his stepson Geoffrey Charles (now played by Freddie Wise) is quite taken with her, setting up a potential love triangle. 
The madness of evil George 
While George hardly notices Hanson's eligible daughter, he is seeing a lot of another woman — his dead wife. He keeps hallucinating Elizabeth's presence, to the growing alarm of his uncle, who packs him off to Trenwith, where his possible madness might go unnoticed, at least for a while. 
Meanwhile, another mad George takes center stage in London, where King George III narrowly escapes assassination while attending the theater. Of course, it's eagle-eyed Ross who spots the would-be killer and thwarts him, thus catching the eye of a mysterious man who offers him a "covert role" helping the government. But is Ross cut out to be a 19th-century James Bond? 
The peasants are restless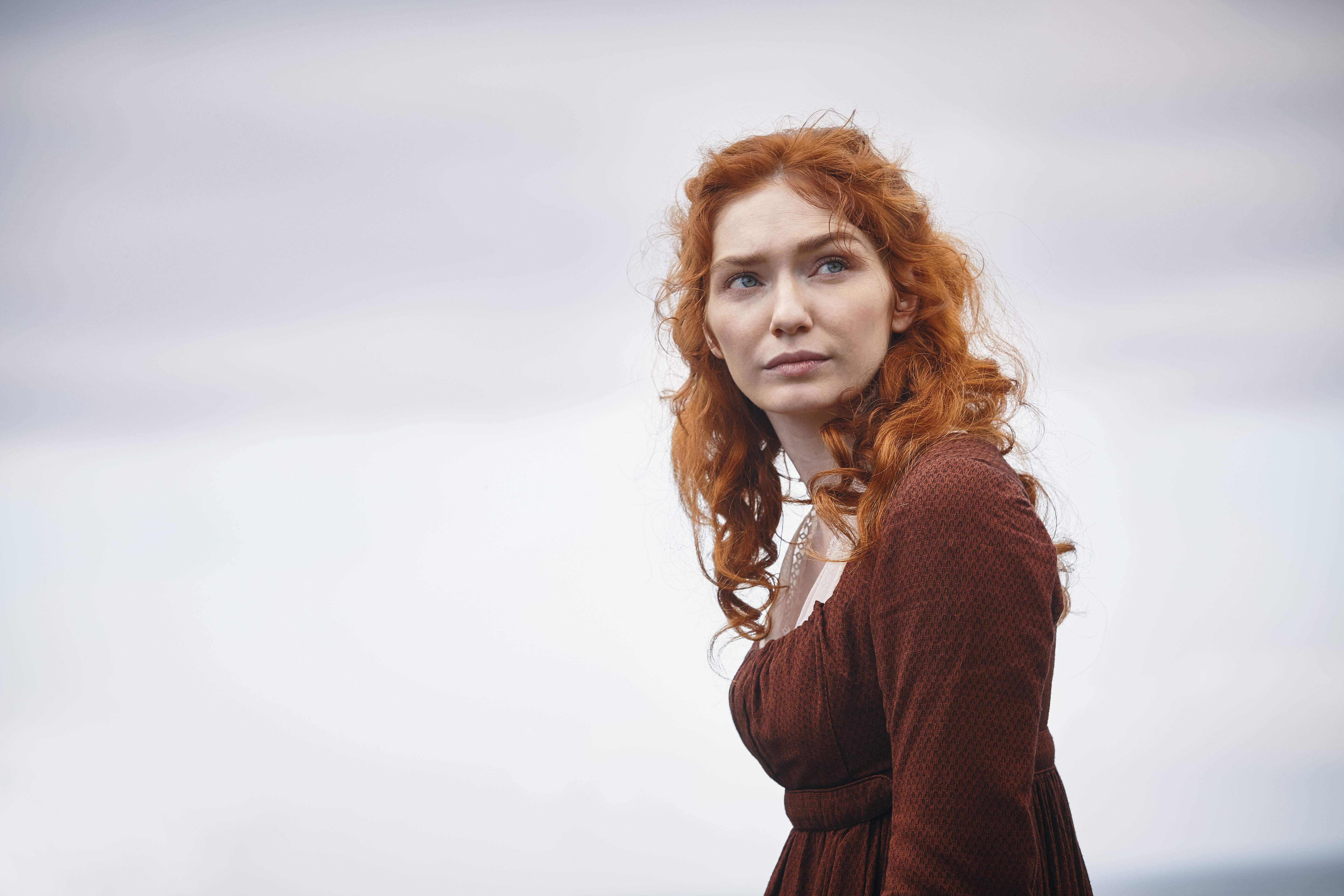 As Ross is busy in London saving the life of royalty, Demelza is at home in Cornwall trying to appease some disgruntled peasants. Though she can't afford to give them all a job at the family's copper mine, she does hire a woman named Tess (Sofia Oxenham) as a farmhand. But is Tess to be trusted? That's not clear after someone attempts to burn down Nampara while Demelza and her children are sleeping. 
Meanwhile, Morwenna Carne (Ellise Chappell) is struggling with PTSD from her marriage to the abusive vicar and guilt over not being able to be a "true wife" to Drake (Harry Richardson). And Caroline Enys (Gabriella Wilde) is wrestling with some complicated feelings about motherhood. Not only is she terrified of losing another child, but she also has a perfectly reasonable fear of dying in childbirth, just like Elizabeth. Dwight assures his wife that she won't meet the same fate, which seems like a bad omen.    
Is George headed to Bedlam? Will the peasants finally revolt? What trouble will Ross find himself in next week? And where is Horace the Pug? Hopefully, we'll get some answers in the next episode of Poldark, airing Sunday, October 6 at 9/8c on PBS.