'Poldark' Season 5, Episode 3 Recap: Ross Pulls Off a Daring (and Dangerous) Rescue
Will Ross Poldark ever learn? He and his family are back in Cornwall after an eventful sojourn in London, and they've brought his rabble-rousing friend Colonel Ned Despard and his wife Kitty with them. Though almost everyone is longing for peace and quiet, it doesn't take long before Ned and Ross get involved in a noble but dangerous scheme. 
Bad news from London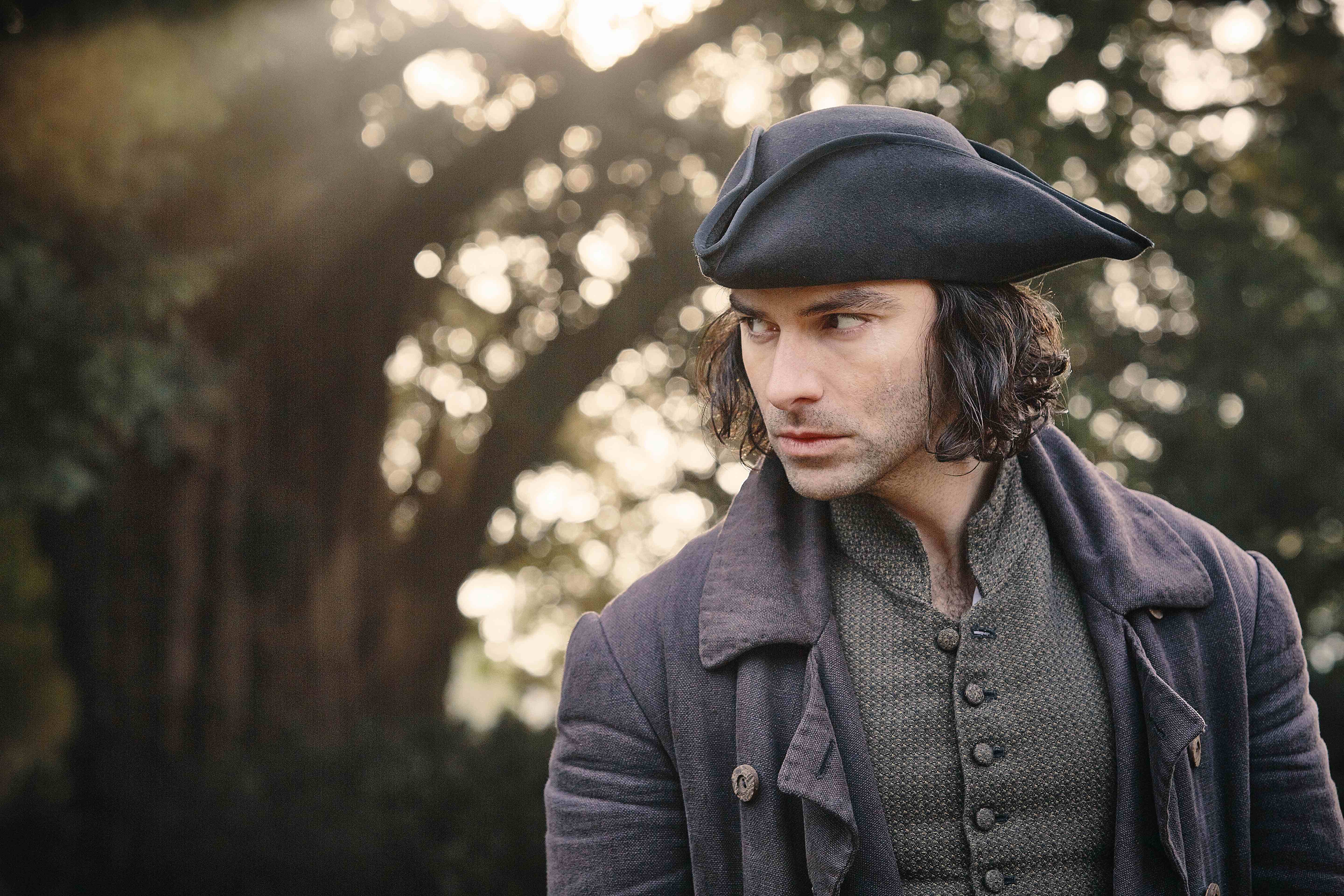 When the episode opens, Ross and Demelza are all smiles as they take a romantic walk along the Cornish coast. But Ross's mood darkens when he receives a message from Ballantine, informing him that " if you're reading this letter, then I am dead." He also warns that associating with Ned could be fatal to Ross and his family. 
Ross suspects that Ralph Hanson has something to do with Ballantine's murder, but he can't prove it. He warns Ned to steer clear of the slave-owning businessman and urges him to lay low. Ross then promptly disregards his own advice by taking his friend for a drink at the pub. Hanson is lurking in the corner and he and Ned exchange words. Fortunately, Ross steps in before things get too heated. 
Ned and Hanson have another encounter at a party hosted by Caroline Enys. Caroline wants to introduce her provincial neighbors to Kitty Despard, but the whole event is awkward, to say the least. Poor Morwenna comes face-to-face with her former mother-in-law Mrs. Whitworth, who cruelly tells her that she should forget her child exists. Kitty has to listen to a racist rant from one of the other guests. Cary Warleggan shows up, and he just doesn't seem like a fun guy to be around. 
But things get really bad when Kitty crosses paths with Hanson. It turns out that she was a slave on his plantation in Honduras and that he raped her when she was a child. This is the first that Ned has heard of this, and he confronts Hanson, saying that the only thing preventing him from "spilling his guts" is the fact that they're in his friend's home. Ross defuses the situation (again) but then proceeds to sock Hanson in the stomach after accusing him of having Ballantine murdered. 
Uncle Cary calls a doctor 
One notable face is missing from Caroline's ill-conceived party: George Warleggan. His delusions are getting worse, and he even fired a gun at his Uncle Cary, believing he was Ross. Since then, the recently knighted George has been locked in his bedroom at Trenwith.
After his nephew nearly blows his head off, Cary realizes it's time to call in an expert. Unfortunately, the expert is a doctor who believes that leeches, ice baths, and restraints are the best way to cure George's madness. We're treated to several unpleasant scenes of 19th century mental health treatment in action that will have even George-hating viewers feeling sorry for him. 
A tragic mine accident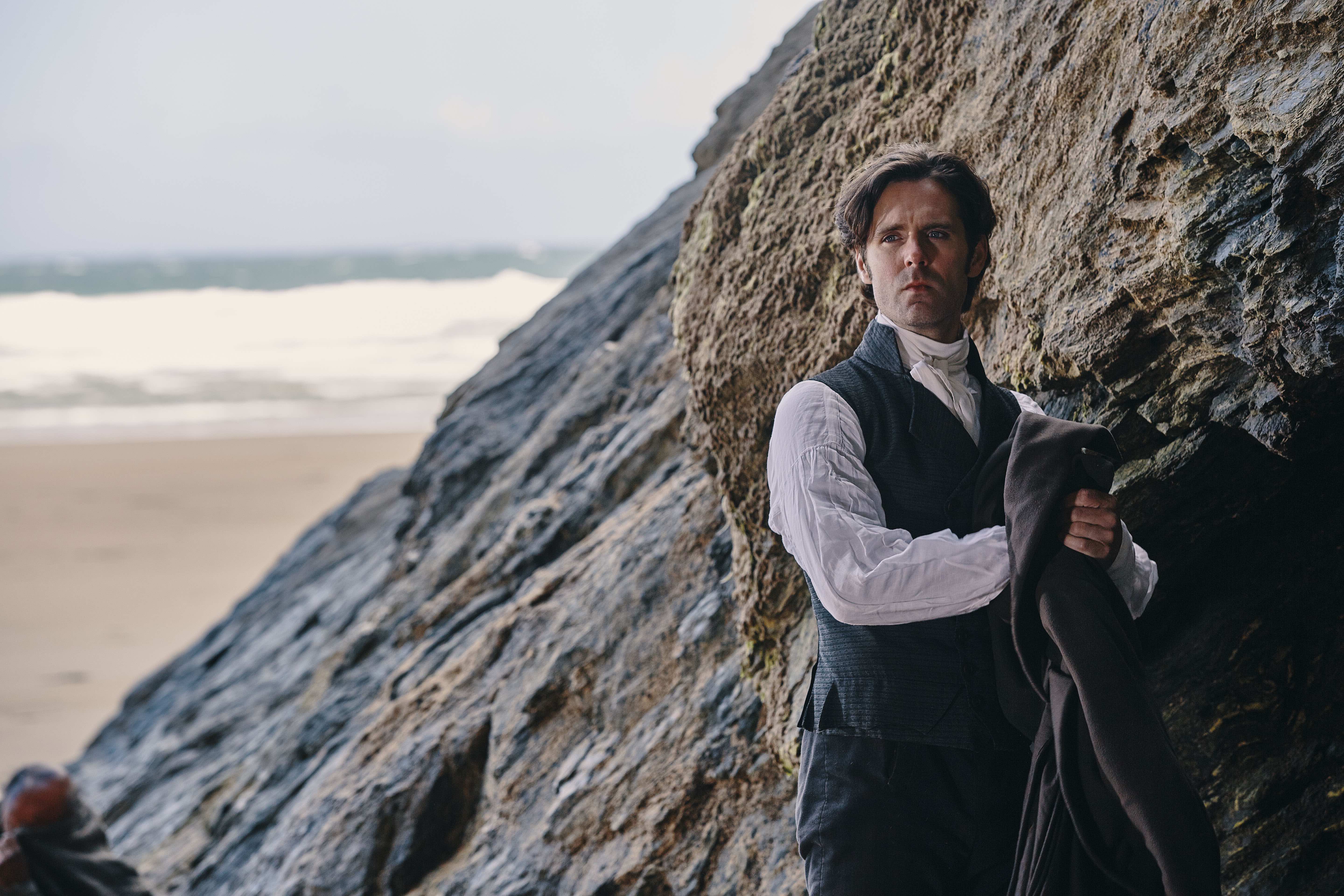 It wouldn't be a new season of Poldark without a tragic mining accident, and we get one this episode when more than a dozen people are trapped underground after a collapse in one of the Warleggan mines. 
Cary declines to mount a rescue effort, saying it would be costly, time-consuming, and unlikely to succeed. Naturally, Ross springs into action. With Ned's encouragement, he embarks on a risky plan to blast into the Warleggan mine via a sea cave. 
The operation is a success. But Dwight takes a dim view of the whole effort. Though he's happy lives were saved, he knows it all could "have ended in utter catastrophe." He tells Demelza that Ned's "recklessness is more akin to madness." 
George makes an escape 
As Ross and the others celebrate, George escapes from his bonds and flees Trenwith in his nightshirt. He heads straight for Nampara. It seems he's about to beg for help (and proper medical care) but when he sees his son Valentine — who Geoffrey Charles found wandering about unattended — sitting by Ross, he runs away. Dwight catches a glimpse of George's spooky figure. He quietly goes after him, arriving just in time to stop him from jumping off a cliff. He takes George back home, where he urges Cary to fire the other doctor, whom he calls a "brute." 
Meanwhile, Hanson is waiting downstairs. Cary is trying to shoo his guest out of the house — and even offers him the use of the Warleggan townhouse in Truro — when Ross, Geoffrey Charles, and Cecily arrive with Valentine. Valentine lets it slip that George is upstairs, not traveling.
Ross isn't quite sure what's going on, but he senses an opportunity. He suggests that since George is feeling generous enough to lend his home, he might also fund Geoffrey Charles's education, which he's thus far refused to do. Uncle Cary stammers, but he can't say no in Hanson's presence without looking cheap, so he hands over a check. Hanson announces that he and Cecily are leaving for Bristol. Chances are this is not the last we'll see of either of them. 
Ross heads home to Demelza. They discuss Ned, and he tells her that he doesn't intend to report the colonel's activities, even though he's been asked to spy on his friend. But he's worried that someone else will. 
That's all for this episode of Poldark. Episode 4 airs Sunday, October 20 at 9/8c on PBS.