Pom Klementieff Describes the Most Emotional Scene to Film in 'Avengers: Infinity War'
Actress Pom Klementieff stars as Mantis in the Marvel Cinematic Universe. Like the rest of her co-stars, she attended the U.S. premiere of Avengers: Endgame on April 22, 2019. Klementieff is a relatively new member of the MCU, but she has already made an impact on the universe. Here's what she said about the filming of one particular scene.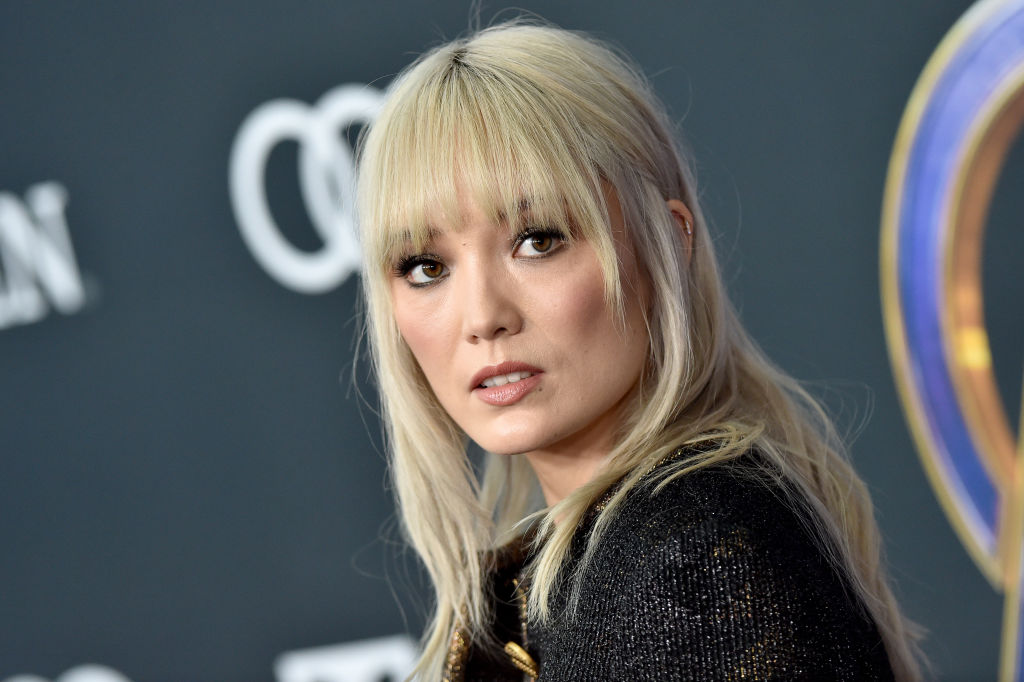 Klementieff has been in just two Marvel films thus far

Prior to joining the MCU, Klementieff was a generally unknown actress globally. Having spent most of her life in France, that's where her career began, and she appeared in many films beginning in 2007 in her home country. Since she was cast as Mantis, she has appeared in multiple U.S. films including Ingrid Goes West, Newness, and the forthcoming Uncut Gems opposite Adam Sandler.

We first met Mantis in Guardians of the Galaxy Vol. 2. The character works for Ego, a Celestial who is revealed to be Star-Lord's father. She has the ability to read the feelings of others and, to a degree, alter their emotions. When we learn that Ego is, in fact, the villain of the film, Mantis quickly finds herself on the side of the Guardians and works with them to help defeat him. She joins up with the motley crew and accompanies them on their journey during Infinity War, only to be a victim of the Decimation.

This was the most difficult Infinity War scene for Klementieff

Mantis, as we all know, is all about feelings. When asked about the toughest scene in terms of emoting was for her during filming for Infinity War, Klementieff said, "Maybe when I was on Thanos' shoulders just reliving all the anguish and all the mourning [of his character." She added, "It was very physical, too, but that was fun."

The scene in question is when Guardians Mantis, Star-Lord (Chris Pratt), and Drax (Dave Bautista) join up with Avengers Spider-Man (Tom Holland), Iron Man (Robert Downey Jr.) and Doctor Strange (Benedict Cumberbatch). Thanos (Josh Brolin) has the Infinity Gauntlet, and they are trying to get it off with the help of Mantis' power, as she sits on his shoulders and subdues him.

As it turns out, there was a lot more reality to this scene than you might think. The interviewers assumed that she didn't actually sit on Brolin's shoulders, but Klementieff corrected them. "I did for a few takes — you know, he's a strong man. He's been training a lot." She added, "I've done it with him, I've done it with a stunt double, I've done it with a fake person…"

Will Mantis be in any more Marvel movies?

Mantis' history in the MCU is unclear. Prior to Endgame she is, effectively, out of commission, but we know that the likely outcome of the movie is that those that were "snapped away" are going to return. Since we didn't get to know her character very well yet, we can assume that Klementieff will be in Endgame.

There's another reason to presume Mantis is coming back: the revitalization of Guardians of the Galaxy 3. Now that James Gunn and (hopefully) all of the cast are on board with this upcoming chapter, we imagine that Mantis has at least that film left before we say goodbye to her (again).