Is Kourtney Kardashian's 'Poosh' More Controversial Than Gwyneth Paltrow's 'Goop'?
Kourtney Kardashian launched a new wellness website and people can't stop comparing it to Gwyneth Paltrow's Goop. Named Poosh, for her daughter, Penelope (but also maybe for the same reason why Paltrow added double O's to her company), the website brands itself as a "modern guide to living your best life" and it's already quite controversial.
Up ahead, we take a closer look at Poosh vs. Goop controversies.
'Poosh' vs. 'Goop'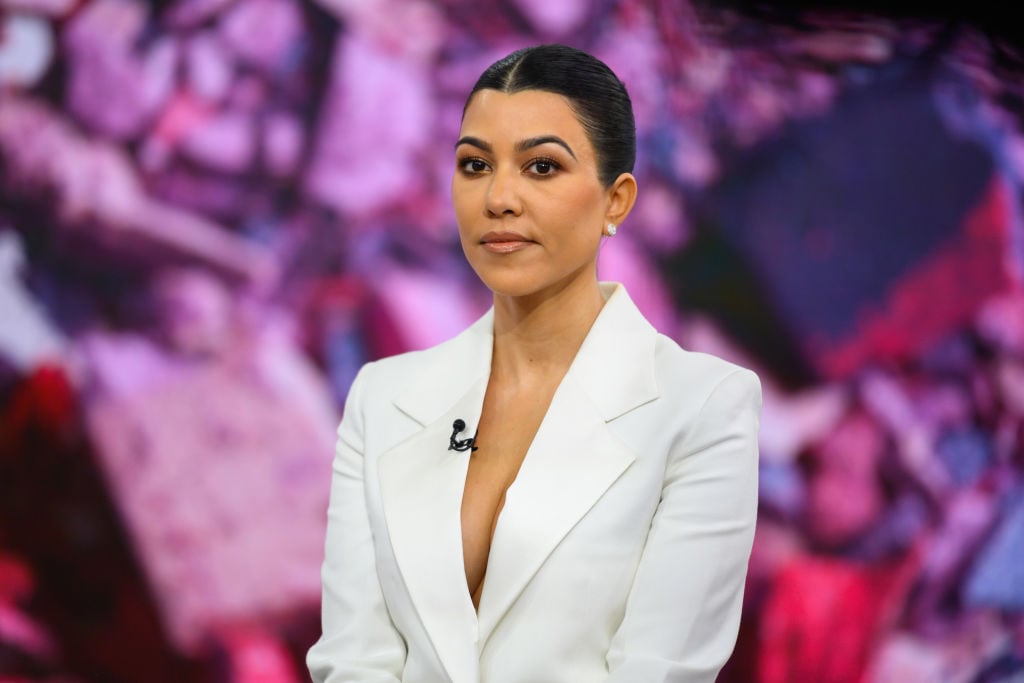 It's no secret that Goop has received a lot of pushback for some of the more controversial topics covered on the site. According to StyleCaster, some of the more "out there" tips include steaming your lady parts with mugwort to balance hormones, putting a jade egg in your lady parts to improve kidney strength, and using special stickers to promote energy.

The topics on Kourtney Kardashian's website feature less controversial topics such as "Daily Habits to Lead a More Mindful Life" and "Clean Beauty Products Kourt Uses Every Day." However, some aspects of Poosh have already come under fire.

For one, some have called her out after reading the about section. "I decided to launch Poosh because I felt that there was something missing in the healthy lifestyle space," Kardashian wrote under the website's mission. "Healthy living gets a bad rap; it's as though if you can about what you put in — or on — your body then you're not sexy or cool. But this just isn't true, and Poosh is here to prove just that," she added. LA Magazine responded to her remark with "she said this despite that our collective obsession with everything we put in/ on our bodies is the foundation of several multibillion-dollar industries and at least a few other websites," hinting to Goop.

In addition to her reasons for launching the website, some have taken issue with the products and lifestyle she offers. "We're basing the [editorial] strategy on our brand ethos that Poosh is a destination for the modern woman to live her best life," managing editor Michelle Scanga said in an interview with WWD. "Poosh was built with the modern woman in mind, but we're an inclusive site that's open to everyone regardless of gender, status, and we want everyone to know that their best life is within reach," she noted, reiterating the company's about section. "We want to show that this modern way of life that Kourtney has etched out is achievable by all. You don't have to be a celebrity, it doesn't have to be so elitist," she concluded.

But, according to Kardashian fans and early readers, it is elitist. While the reality star does share some more affordable items, many were upset by the pricier products she pushes (pooshes?) on her website. "Kourtney Kardashian's lifestyle website be like here's $1500 worth of different serums and a $75 candle (?) to help you 'look good naked,'" wrote one Twitter user. Some other items featured on the website include a $95 face mask, $215 energy supplement, and a $100 bottle of organic wine.

Check out The Cheat Sheet on Facebook!