Popular Celebrities React to the Worst Interview Questions Ever
Celebrity interviews don't always go as planned. Occasionally, even the most famous journalists ask terrible questions, placing the star in an awkward position. Some celebrities attempt to respond and move along, while others simply express bewilderment, become extremely angry, and even storm out.
Here are the most cringe-worthy ways celebrities have reacted to the worst interview questions of all time. You won't believe who shut down Matt Lauer prior to his termination from NBC (page 9).
1. Mel Gibson loses it after a prying question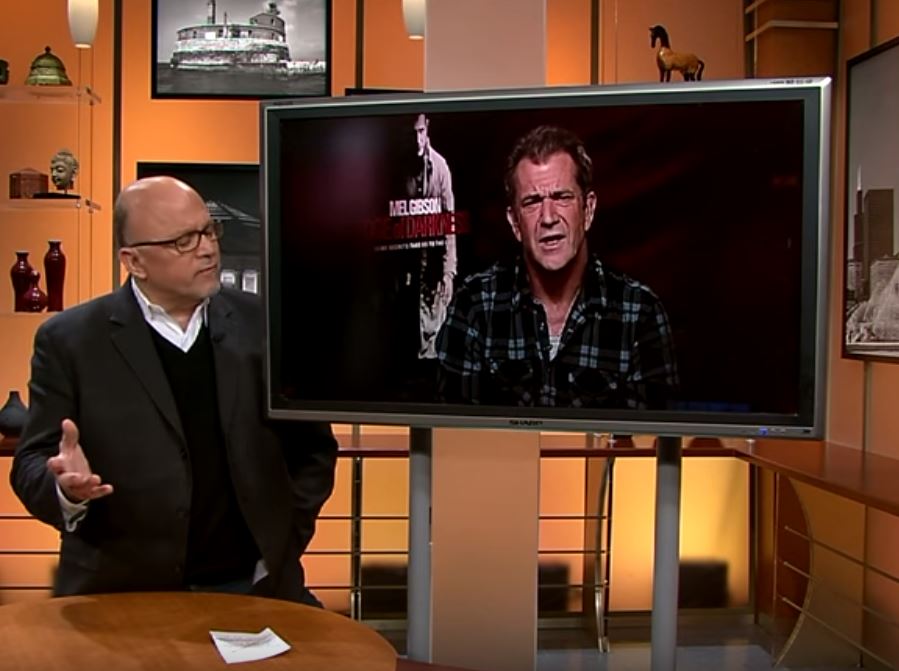 The question: "Do you think the public will perceive you any differently after all that's been in the news about you?"
When WGN News' Dean Richards asked Mel Gibson this question, an uncomfortable Gibson asked him to be specific. Rather than gloss over the Braveheart star's prior behavior, Richard said, "Referring to the drinking problems, referring to what's been called the anti-semitic rant."
"That's almost four years ago, dude," the actor replied. "I've moved on; I guess you haven't." After Richards signs off, Gibson thinks the camera is off and his response is priceless.
The response: "Asshole."
Next: This actor made up a word to explain his volatile behavior.
2. Charlie Sheen trademarks a new mental illness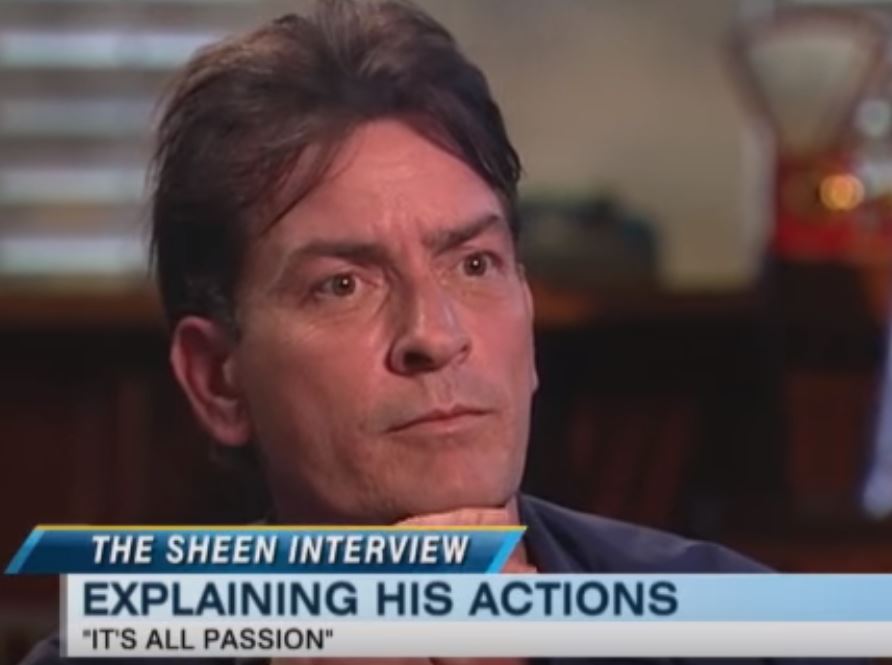 The question: "Some of those things that you're putting out there are making people think something's wrong with you. Some are saying that you're bipolar."
Sheen sat down with ABC News' Andrea Canning during a time when he was doing drugs and abusing social media. When she asked about mental illness he glared at her and smoked his cigarette. Canning explained the definition of bipolar, and Sheen's response gets points for creativity.
The answer: "I'm bi-winning."
Next: This model took her frustration out on a camera.
3. Naomi Campbell gets violent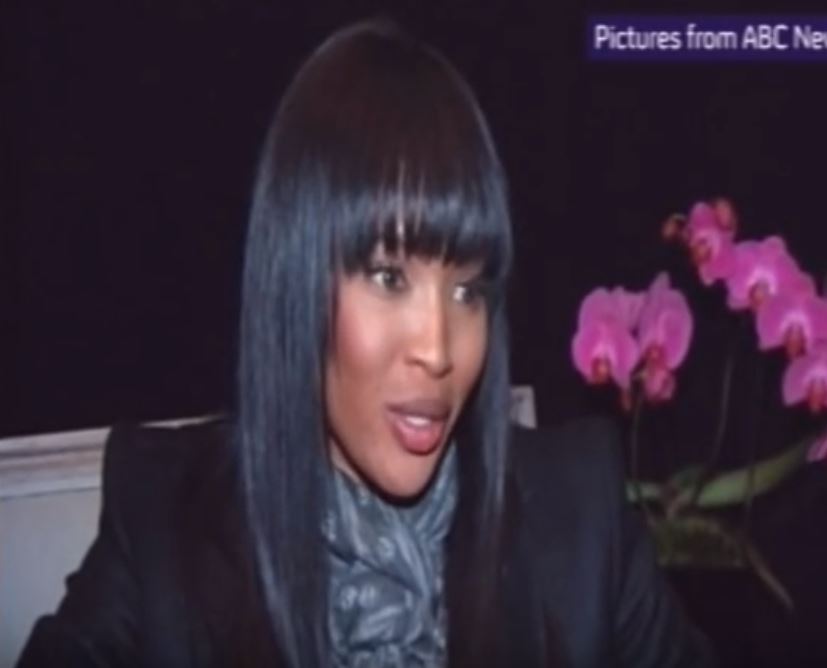 The question: "You received a diamond from Charles –"
Former Liberian leader Charles Taylor was standing trial for war crimes when Naomi Campbell spoke with a reporter. The interviewer asked if the supermodel received a blood diamond from the dictator and Campbell denied it. (Allegedly she had accepted the gift.) The reporter pushed her, asking, "Did you have dinner, though, with Charles Taylor?"
The answer: "I didn't receive a diamond." Then she knocked the reporter's camera down as she walked away.
Next: The world is meaningless according to this comedian.
4. Jim Carrey goes deep with an surprised reporter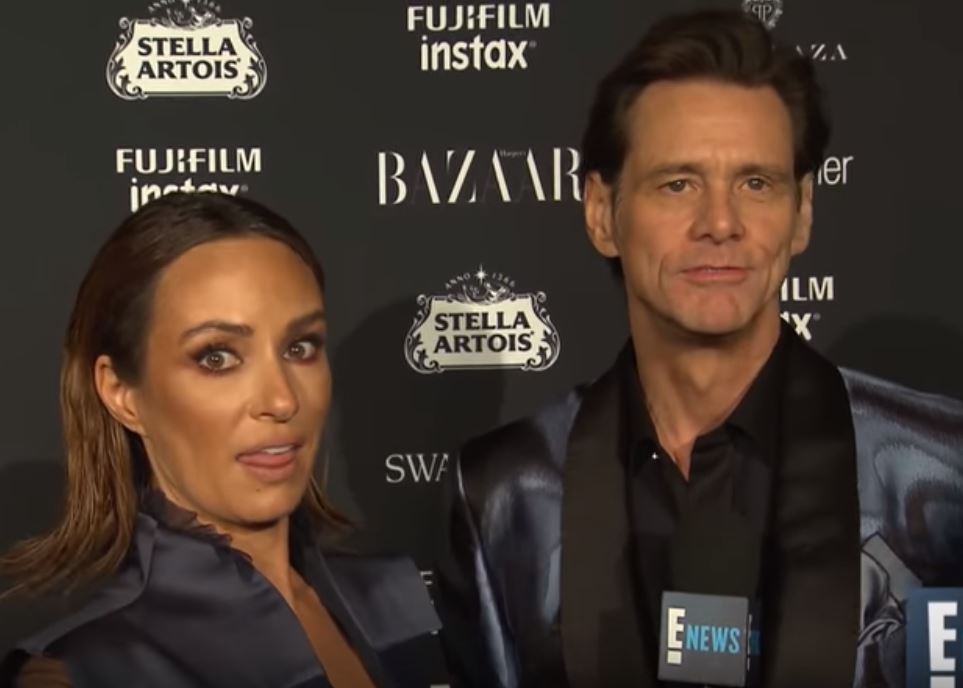 The question: "What's up?"
This poor reporter was simply doing her job — interviewing celebrities during 2017's New York Fashion Week. After Jim Carrey responds to her simple question, the interviewer awkwardly laughs and tries to smooth over his comment. But Carrey pushes, repeating his feelings about the event. All the reporter can do is awkwardly chat until he walks away.
The answer: "There's no meaning to any of this. So I wanted to find the most meaningless thing that I could come to … and here I am … You gotta admit it's completely meaningless."
Next: This sexy star proved she's got beauty and brains.
5. Mila Kunis defends her co-star — in Russian
The question: "Many people move to showbiz, and sometimes it's for the better. But why is Justin in movies? … Isn't [music] enough?"
During a Friends With Benefits press event in Moscow, a condescending reporter asked Justin Timberlake why he left singing for acting. His co-star, Mila Kunis, was clearly annoyed and defended Timberlake in her native Russian. Both the journalists and actors laughed at the reporter in her line of fire.
The answer: "Why movies? Why not? … What kind of question is that? Why are you here?"
Next: This Seinfeld comedian mortified a famous TV host.
6. Larry King proves he doesn't watch Seinfeld
The question: "You gave it up, right? They didn't cancel you, you canceled them?"
Larry King should have done his research before his 2007 interview with Jerry Seinfeld. During their talk, King asked if Seinfeld was canceled. Spoiler alert: It was not. After a few seconds of silence, Seinfeld shot back. An uncomfortable King attempted to toss to commercial, but Seinfeld continued to hammer him.
The answer: "You think I got canceled? Are you under the impression I got canceled? I thought that was pretty well-documented. Is this still CNN? … Do you know who I am?"
Next: Megyn Kelly gets way too intrusive.
7. Jane Fonda wants to "alter" her interview with Megyn Kelly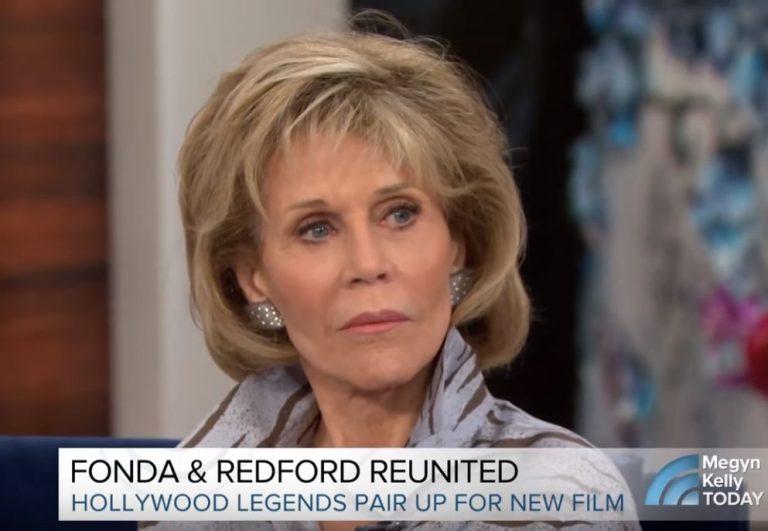 The question: "I've read that you said you're not proud to admit you've had work done. Why?"
While speaking to Jane Fonda about a new Netflix film, Megyn Kelly brings up Fonda's plastic surgery. After an awkward pause, an unhappy Fonda shuts down Kelly and transitions the interview to the movie. Luckily, Kelly drops the topic. (You can feel the studio audience cringe.)
The answer: "We really want to talk about that? … Let me tell you why I love this movie that we did, Our Souls at Night, rather than plastic surgery."
Next: A reporter learns this "iron man" isn't bulletproof.
8. Robert Downey Jr. literally runs from his past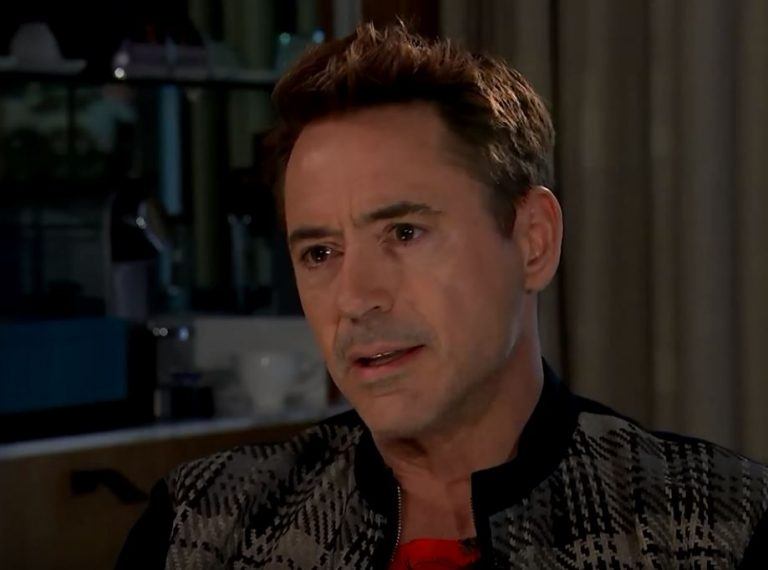 The question: "You've talked about your relationship with your father … taking drugs and doing all of that. I'm just wondering whether you think you're free of all of that?"
When Krishnan Guru-Murthy spoke with Robert Downey Jr. to promote Avengers: Age of Ultron, the 2015 interview took a dark turn. Clearly, Downey is uncomfortable, responding, "Sure." Guru-Murthy then stumbles through a personal question, and the actor asks, "Are we promoting a movie?" When Guru-Murthy pushes further, Downey walks out of the interview.
The answer: As he exited, Downey said the interview got "a little Diane Sawyery" and called the reporter a "schmuck."
Next: This exchange with Matt Lauer hinted at his future troubles.
9. Anne Hathaway wants to talk Oscars — not outfits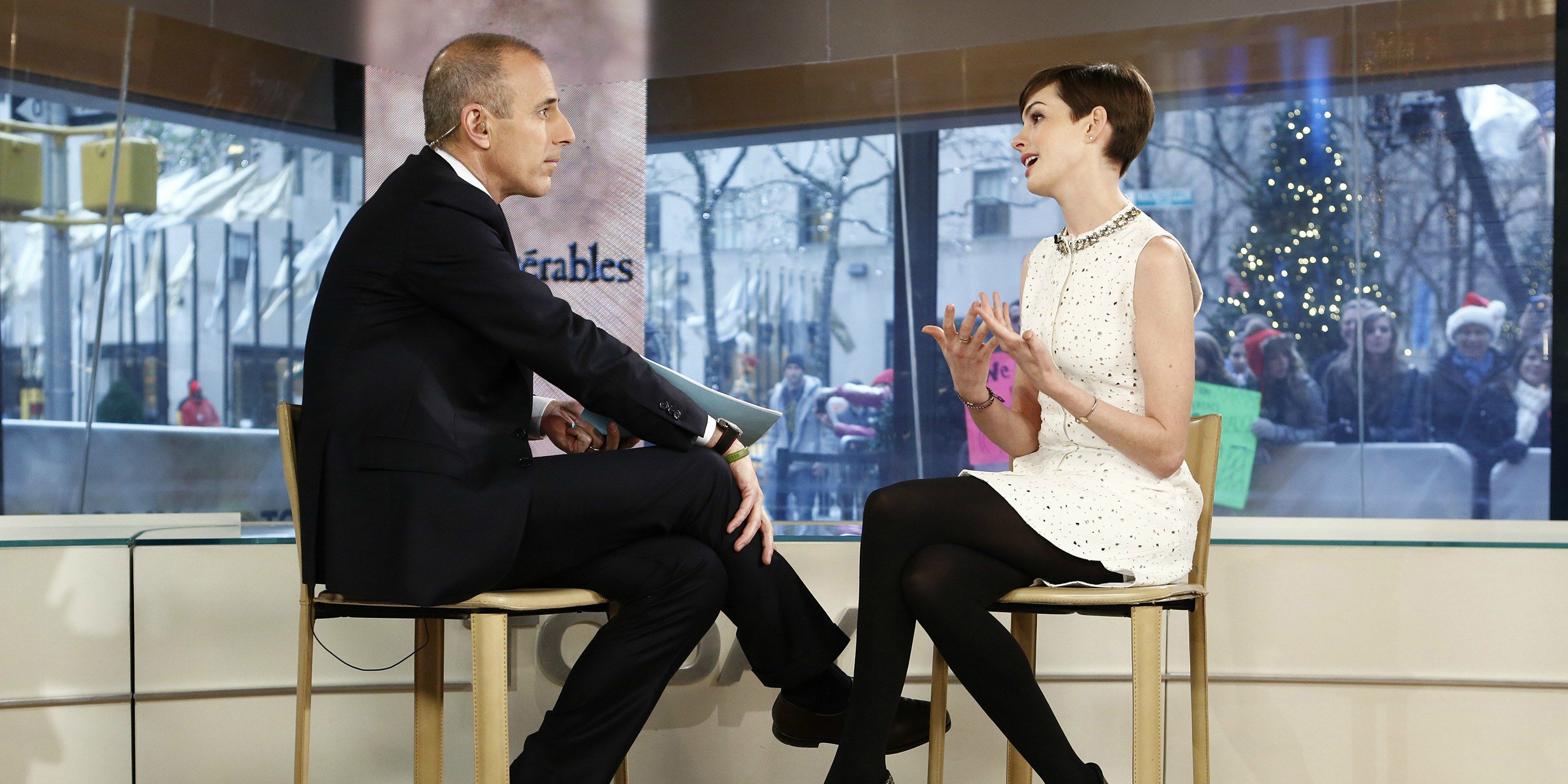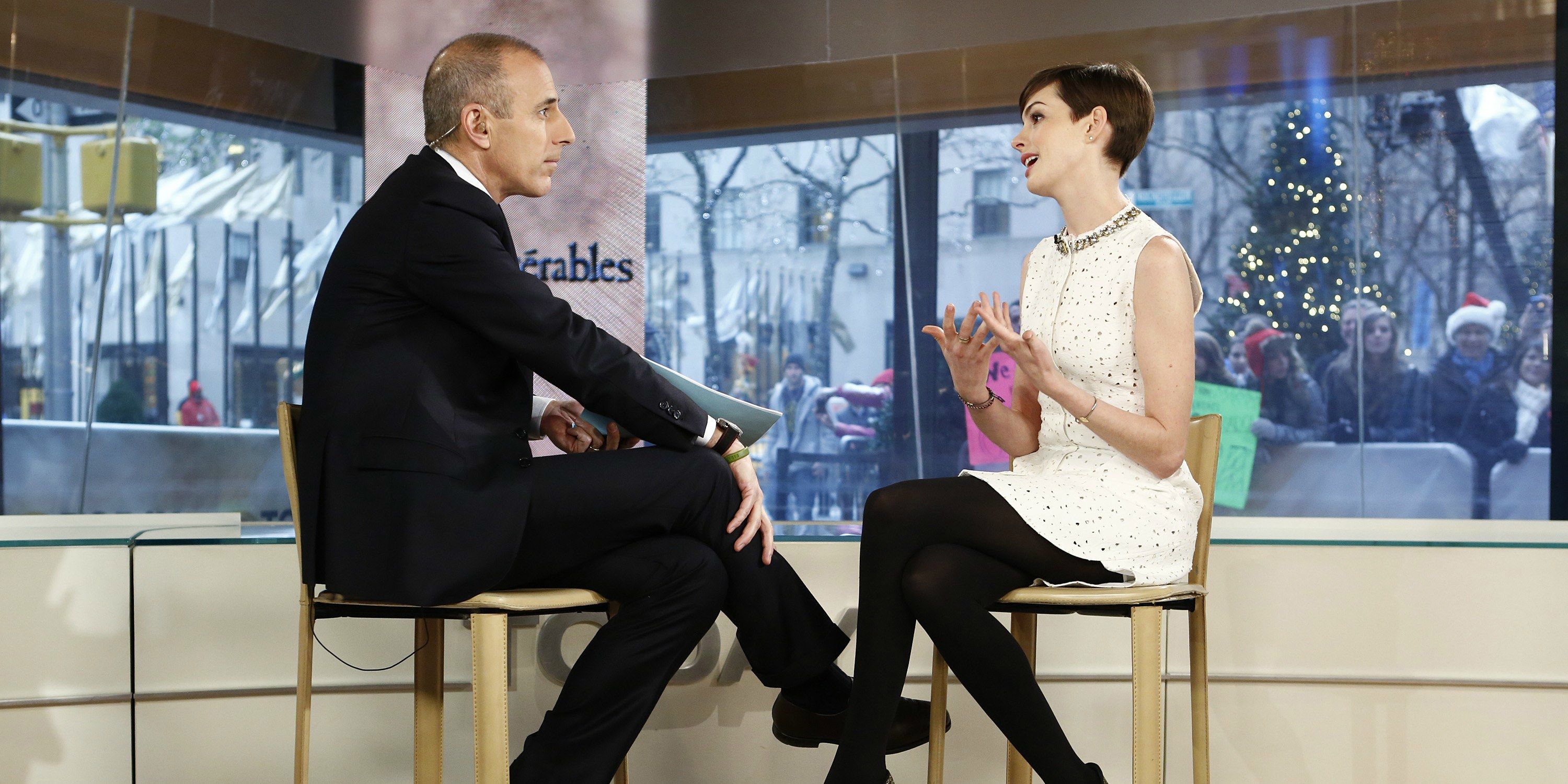 The question: "We've seen a lot of you lately … You had a little wardrobe malfunction the other night. What's the lesson learned from something like that?"
In 2012, Matt Lauer interviewed Anne Hathaway about her role in Les Miserables. The Oscar winner's powerful performance is enough content for the interview. But Lauer opened by asking about her wardrobe malfunction captured by paparazzi. Lauer's creepy question surprises Hathaway, but she has a masterful response. Years later, this interview took on a new light when NBC fired Lauer.
The answer: "I'm sorry that we live in a culture that commodifies the sexuality of unwilling participants, which brings it back to Les Miserables because that's what my character is."
Next: This interview was double the awkwardness.
10. Olivia Munn and Ken Jeong agree that mass shootings aren't funny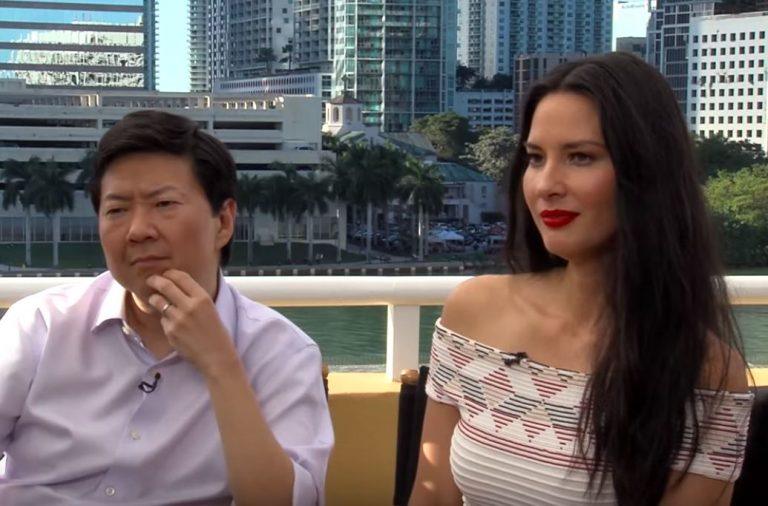 The question: "What happens if there's a shooting at the club you're at but you haven't paid your bottle service bill yet? Like, do you ask for the check or just run?"
While interviewing Olivia Munn and Ken Jeong in 2016, a Clevver reporter referenced a scene in their movie about a nightclub shooting. They seem taken aback by her question and point out the logical response. Later in the interview, the reporter asks Jeong, a former doctor, to look at her tonsils. She's joking, but Munn and Jeong aren't into it, resulting in a cringe-worthy four minutes.
The answer: Munn points out if there's a shooting, you should run or save people. Jeong agrees.
Next: A reporter crosses a "violent" director.
11. Quentin Tarantino loses it on a well-known journalist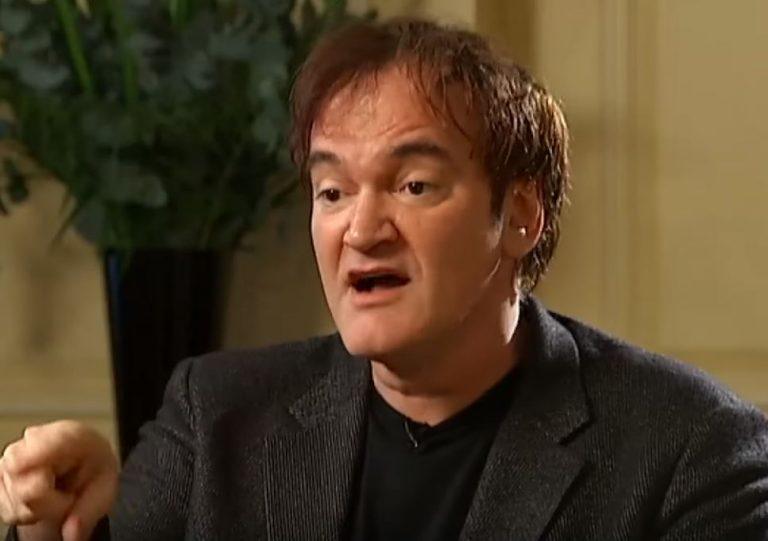 The question: "Why are you so sure that there's no link between enjoying movie violence and enjoying real violence?"
During press for Django Unchained, journalist Guru-Murthy asked director Quentin Tarantino about how movie violence could inspire people to commit real-life violence. Tarantino answers this question nearly every time he's done a movie for the past 20 years, so he erupted. Guru-Murthy could have dropped it, but he kept pushing, resulting in one awkward exchange.
The answer: "Don't ask me a question like that. I'm not biting. I refuse your question."
Next: A reporter didn't do his homework on this sitcom star.
12. Mayim Bialik schools a reporter on her career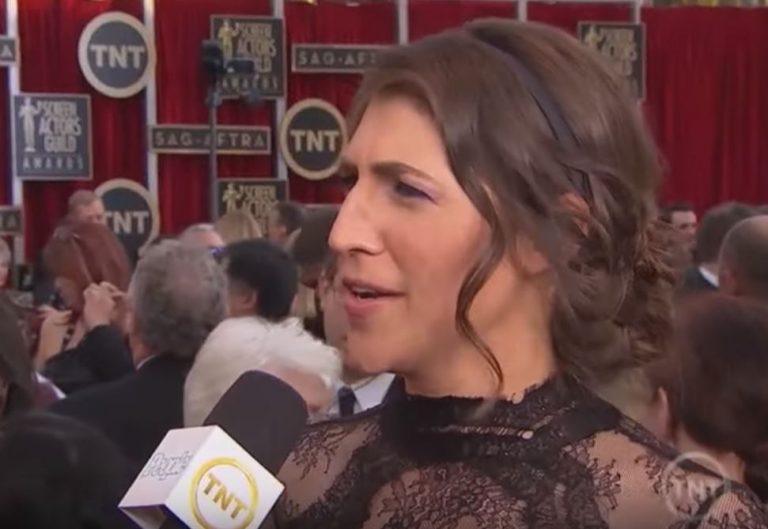 The question: "How many people think you can solve calculus at the drop of a hat?"
In this SAG awards interview, a reporter asks Mayim Bialik if people mistakenly think she can solve calculus because she's on The Big Bang Theory. But that's a bad question considering Bialik can do just that, which the reporter would know if he read even the first line of her Wikipedia page.
The answer: "I actually was trained in calculus for several years. Yeah, I'm a neuroscientist. So, you may not have known that."
Next: Reporters should know divorce is a touchy subject.
13. Nothing about this interview is comfortable for Michael C. Hall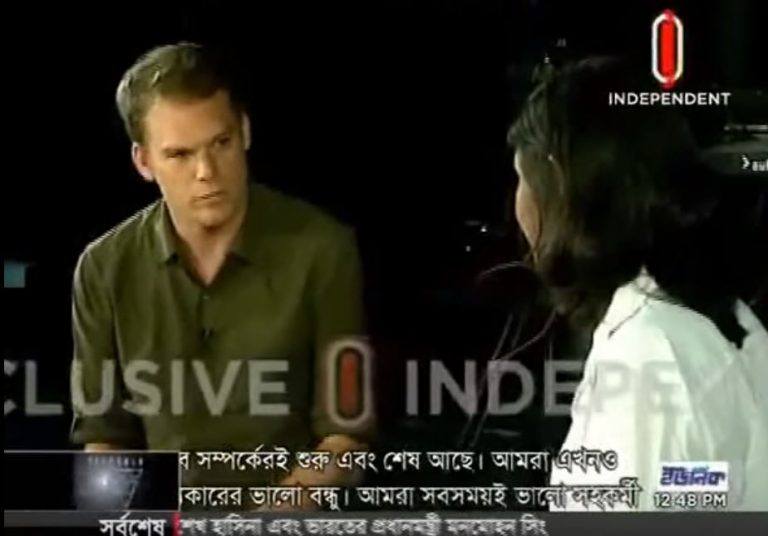 The question: "So, Debra. Jennifer Carpenter. So, how did that end?"
In 2013, Michael C. Hall endured a painful exchange. After a series of basic questions a simple Google search would answer, the reporter asks Hall about his failed marriage. Not only was it personal, but the she brings it up in the least delicate way possible. Hall is confused. But when he realizes what she meant, he gives a surprisingly eloquent response.
The answer: "Oh, well, you know, some relationships have a beginning, middle, and end. Though we are still, truly, friends."
Next: The reporter should've dropped this touchy subject the first time around.
14. A clueless reporter offends Christina Hendricks — twice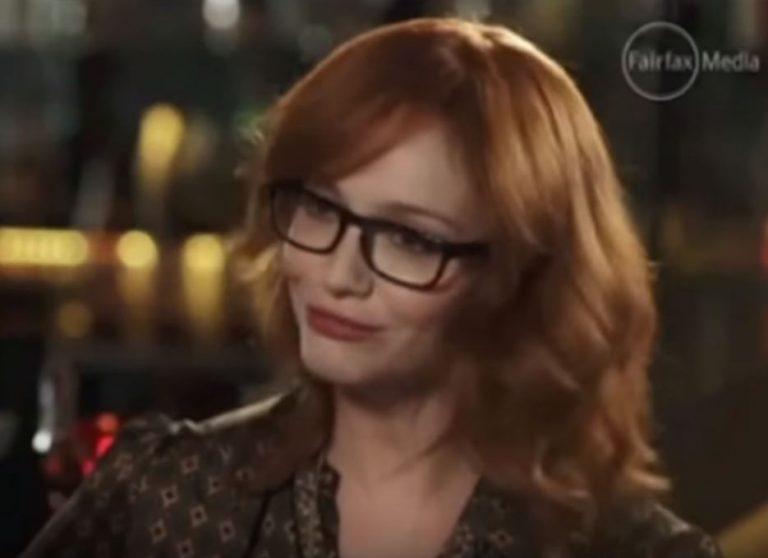 The question: "So, you have been an inspiration as a full-figured woman."
In this 2012 interview, a reporter tells Christina Hendricks she's a "full-figured woman," asking her for an inspiring story about her size. At first, Hendricks laughs and says, "I don't know." She's clearly offended by the term "full-figured." Off-camera, Hendricks said the reporter calling her full-figured was "just rude."
The interview resumes, with Hendricks hoping the reporter moves on. But she repeats the question and uses the phrase "full-figure" again. So awkward.
The answer: Hendricks laughs in disbelief as her publicist tells the journalist to ask something else.
Next: We'd never want to offend this tough guy.
15. Reporter tries to interview "Samuel L. Fishburne"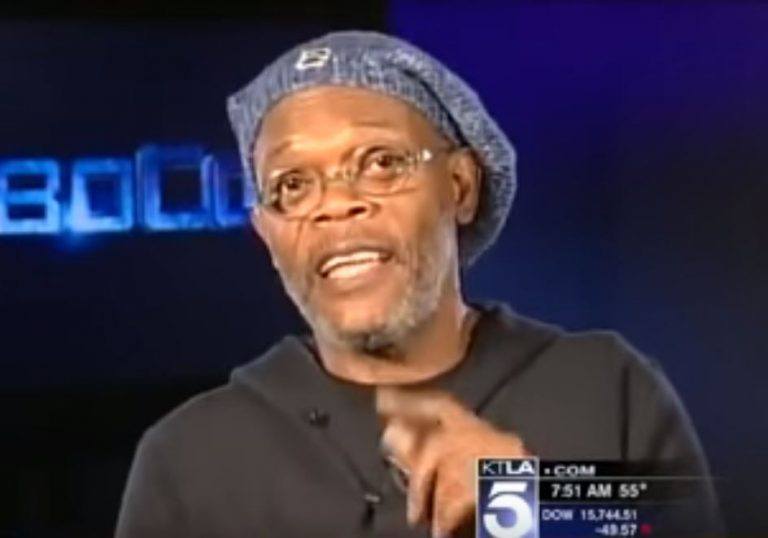 The question: "Did you get a lot of reaction to that Super Bowl commercial?"
In this infamous interview, a KTLA reporter asks Samuel L. Jackson about his Super Bowl commercial. The problem? Jackson wasn't in a Super Bowl commercial — it was Lawrence Fishburne.
Jackson asks, "What Super Bowl commercial?" An awkward silence follows as the reporter learns the actor is not Fishburne. Jackson proceeds to go off on the anchor for four painful minutes. Since then, Jackson has been known to sport an "I'm not Lawrence Fishburne" t-shirt.
The answer: "We don't all look alike!"
Next: Don't ask this actor if he's gay … or straight.
16. Tom Hardy shoots straight with a reporter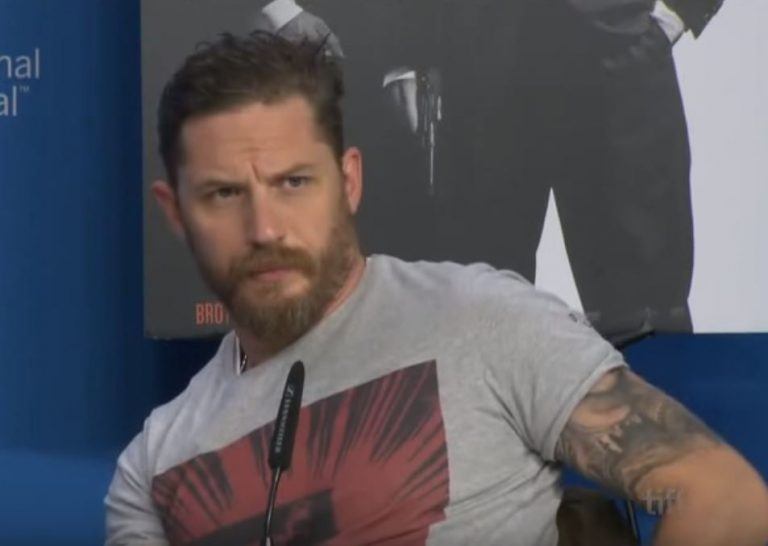 The question: "Do you find it hard for celebrities to talk to media about their sexuality?"
The last thing Tom Hardy expected to discuss while promoting a movie was his sexuality. Yet, a reporter asked about his "ambiguous" sexual preference. After a pause, Hardy responded, "What on Earth are you on about?" Then he said he doesn't find it hard for actors to discuss their sexuality. Before the reporter can say anything, an angry Hardy moves on.
The answer: "Are you asking about my sexuality? … Why?"
Next: This actor is famous for his weight fluctuations.
17. Jonah Hill couldn't bear the "weight" of this interview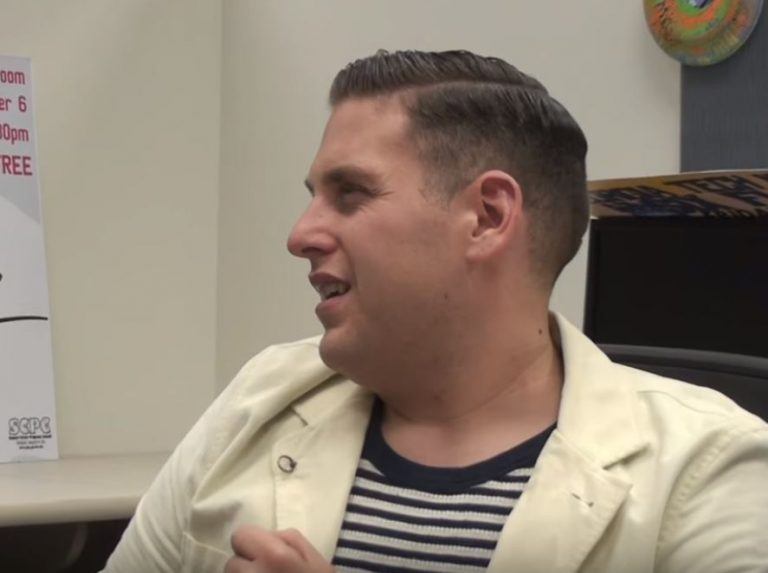 The question: "Are you still considered the fat guy when you go to a party?"
While promoting his animated series, Jonah Hill received terrible questions from reporters. The worst came from a journalist who asked the actor — famous for losing weight — about his heavy frame. Hill is not amused. The bad questions don't stop coming. Other reporters asked Hill obvious questions like whether he's happy his movie was successful.
The answer: "Do you have any other questions that are smart?"
Next: This celebrity walks out of the interview.
18. Reporter asks Paris Hilton whether her moment has passed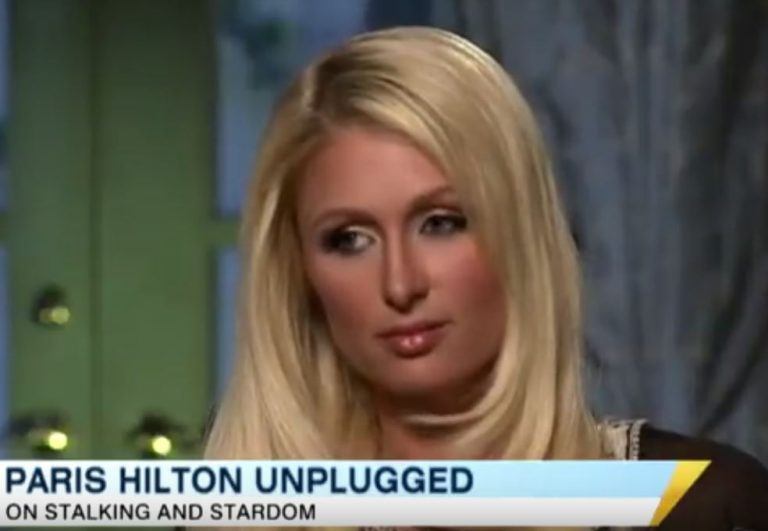 The question: "Do you ever worry about your moment having passed?"
This ABC News interview with Paris Hilton is harsh. Dan Harris basically tells Hilton she's outdated and irrelevant. This came after Harris asked if Kim Kardashian overshadows her. When Harris finally asks Hilton about her moment passing, she doesn't respond — she just walks off.
The answer: After talking with her publicist, Hilton reluctantly resumes the interview.
Next: These talk-show hosts grill a celebrity about her bad attitude.
19. Reporter asks Cara Delevingne if she's tired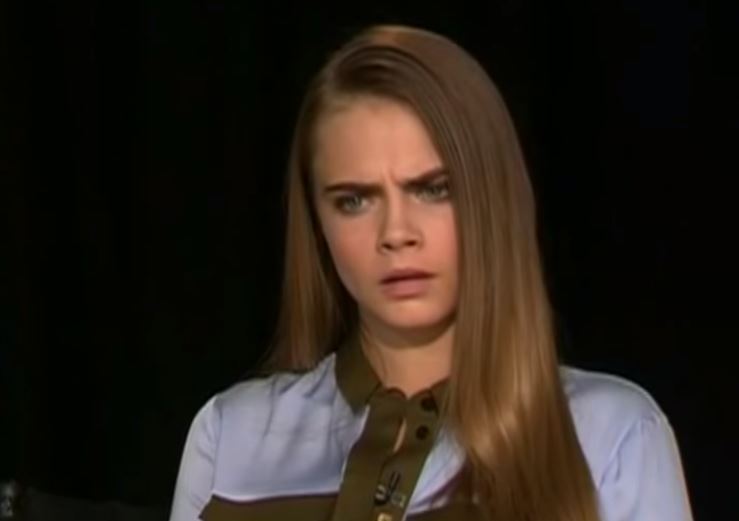 The question: "… You seemed a lot more excited about it than you do right now. Are you just exhausted?"
Cara Delevingne's 2015 interview with Good Day Sacramento didn't begin well, with an anchor calling her "Carla." Then, the hosts asks some boring questions, such as whether she read the book Paper Towns before starring in the movie. Delevingne, apparently sick of interviewers asking the same things, provides sarcastic answers.
Then a host asks if she's tired. Delevingne actually recoils, uncomfortably laughing as she says no. One anchor says she seems irritated. They end the interview early and tell Delevingne to take a nap, making fun of her as soon as she's gone.
The answer: Delevingne has not returned to Good Day Sacramento.
Next: A reporter tells this director that his movie is horrible.
20. Reporter asks Duncan Jones why his movie is so bad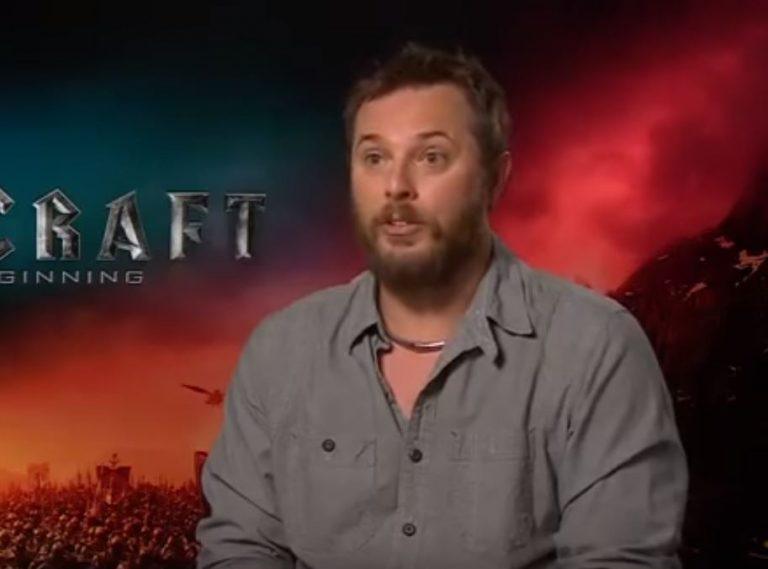 The question: "Were you the right man to write the script, but the wrong man to make the film?"
You rarely see a reporter criticize a celebrity's movie. But this happened to director Duncan Jones, who was promoting Warcraft. When Jones says he hoped the movie would establish the world and characters, the reporter says Jones did a terrible job. Later, the reporter elaborates on issues he has with the characters and pitches his own, "more coherent" version of the film.
The answer: Jones answers surprisingly well under the circumstances.