Popular Celebrities Who Never Seem to Age
Hollywood's beauty standards are notoriously tough. And it can't be easy to be a celebrity when your look is often just as important as your talent when it comes to success.
But these actors, singers and models make it look like a breeze, because they seem to have barely aged a day since they first set foot in the spotlight.
1. Reese Witherspoon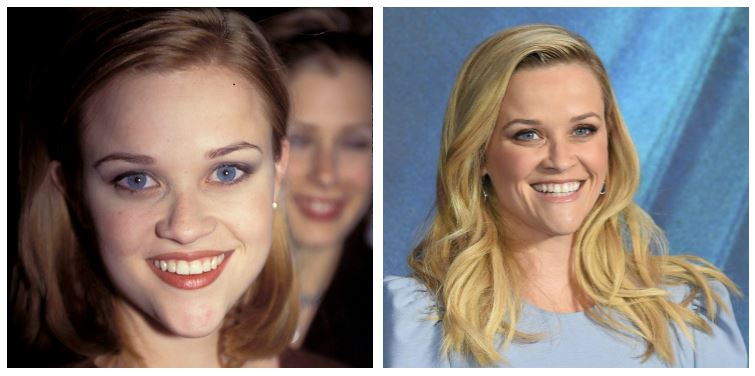 From The Man in the Moon to Big Little Lies, Reese Witherspoon's Hollywood career has spanned nearly three decades. And she's managed to keep her ethereal glow throughout her time in the spotlight.
In 2016, Witherspoon shared a throwback photo of herself on Instagram. It was a portrait taken of her at her first film festival in 1991.
And fans were shocked at how little she's changed in 25 years.
Next: This actor's superpower might be eternal youth.
2. Paul Rudd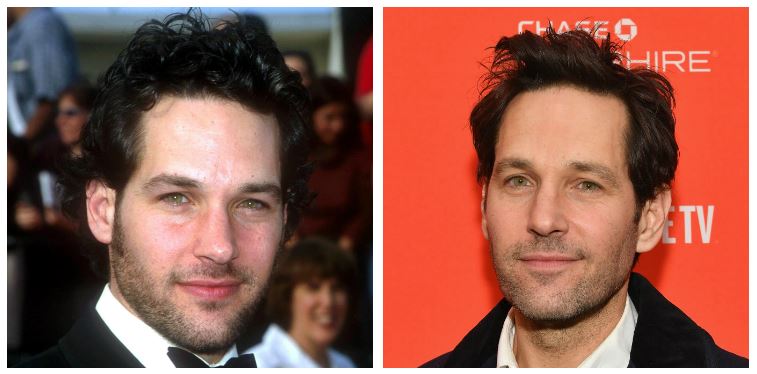 These days, we know him as Ant-Man. But Paul Rudd has been a Hollywood staple since he got his start as an actor in the early 1990s.
And, somehow, it seems like he hasn't aged a single day since he first became a familiar face. Without context, someone might assume that he made Captain America: Civil War just a year or two after his breakout roles in Clueless and Romeo + Juliet.
Fans are so fascinated with Rudd's endless font of youthfulness that they've begun to suspect he's immortal.
Next: This actress looks the same as she did when she won her Oscar more than a decade ago.
3. Halle Berry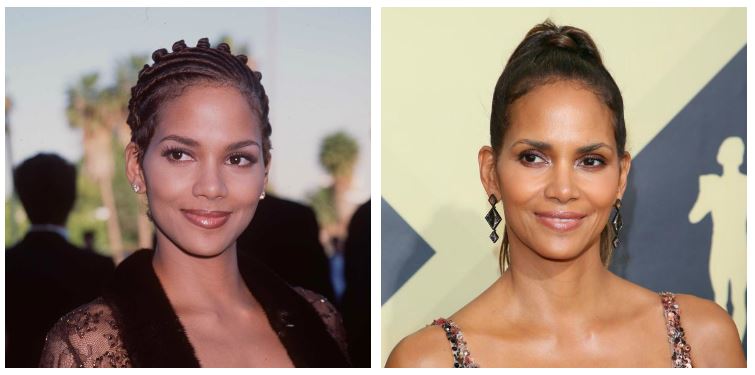 Since she burst onto the scene in the mid-1990s, Halle Berry has consistently been named one of the most beautiful women in the world.
These days, the actress is proving that 50 really can be the new 30. Because she looks every bit as youthful today as she did when she accepted her Best Actress trophy at the Academy Awards in 2002.
Next: This next actor may truly be Forever Young 
4. Elijah Wood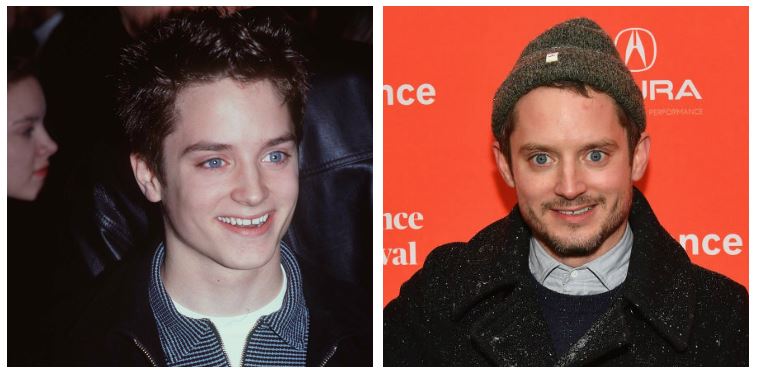 We watched Elijah Wood grow up on screen. And he made a seamless transition from child star to accomplished adult actor, thanks in large part to his role in The Lord of the Rings trilogy.
But something happened right around the time that Wood stepped into Frodo's shoes hairy feet. He seems to have stopped aging entirely.
These days, Wood keeps busy with his starring role on Dirk Gently's Holistic Detective Agency. And though he's nearing 40, he still looks as spry and youthful as he did when we saw our first glimpse of him in the Shire more than 15 years ago.
Next: This blockbuster actress could probably still star in movies about beauty pageants today.
5. Sandra Bullock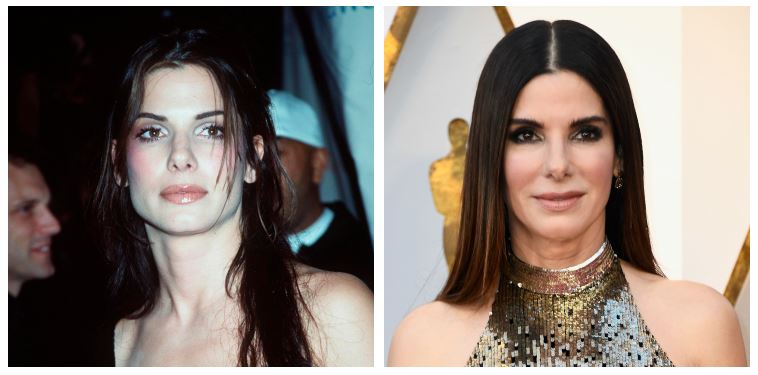 There's no question that Sandra Bullock is one of the most popular actresses of the 20th and 21st centuries. But fans might second-guess her age when they hear it, because she's barely changed since her 1992 breakout performance in Sleepless in Seattle.
Bullock is now in her 50s. And in her more than 25 years in Hollywood, she's not only kept up appearances. She's also never lost her knack for both drama and comedy.
Next: This pop star is probably pretty "Happy" with his looks.
6. Pharrell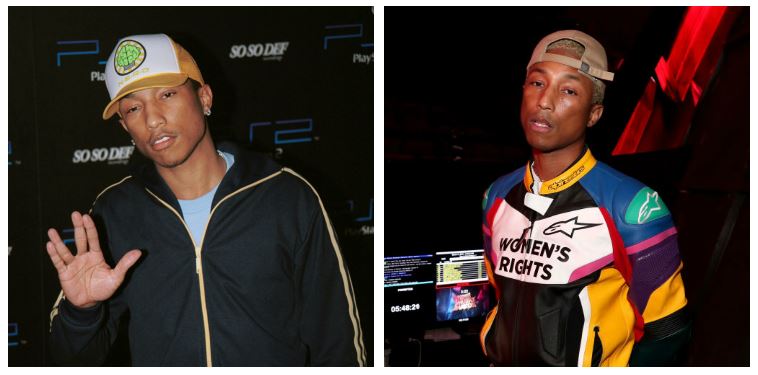 This pop star and producer has enjoyed decades of tremendous success in the music industry. He's also, apparently, redefined the term "boyish good looks."
Pharrell is in his mid-40s, but he doesn't look a day older than he did when he first broke through in the early '90s. Maybe the key to staying young is to embrace your inner "Happy"-ness.
Next: This actress' political activism may have kept her looking young.    
7. Susan Sarandon
When most people are in the public eye for nearly 50 years, they pick up a few lines and wrinkles along the way. That hasn't been the case for Susan Sarandon, the Oscar-winning actress and activist who's almost as well known for her political rhetoric as she is for her dramatic talent.
If you need proof that Sarandon has barely aged a day in the last few decades, look no further than her Instagram account, where she regularly shares stunning throwback snaps.
In 2017, she shared a photo from the 1978 Cannes Film Festival. And while the photo itself is a little bit racy, what's truly jaw-dropping is that Sarandon looks virtually the same today as she did then.
Next: This triple threat has always been stunning.  
8. Jennifer Lopez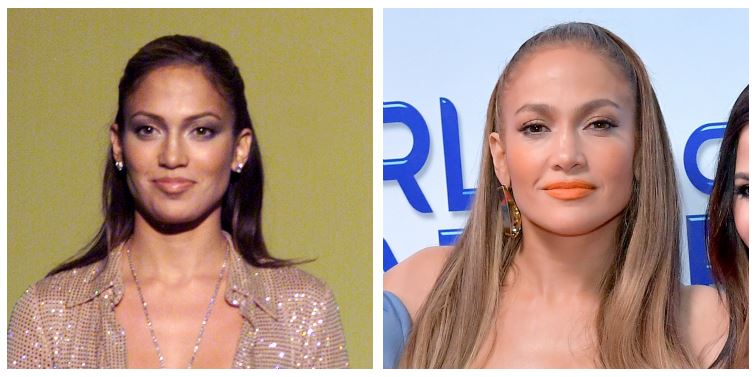 Jennifer "Jenny From the Block" Lopez has had a remarkable career. She started out as a fly girl on In Living Color and worked her way up to become a bonafide Hollywood mogul.
You'd think working basically around the clock to keep her career in tip-top shape would have taken its toll eventually. But it seems to have had the opposite effect on Lopez, who looks more radiant than ever these days.
Next: This comedy genius' appearance hasn't changed with the times.
9. Steve Martin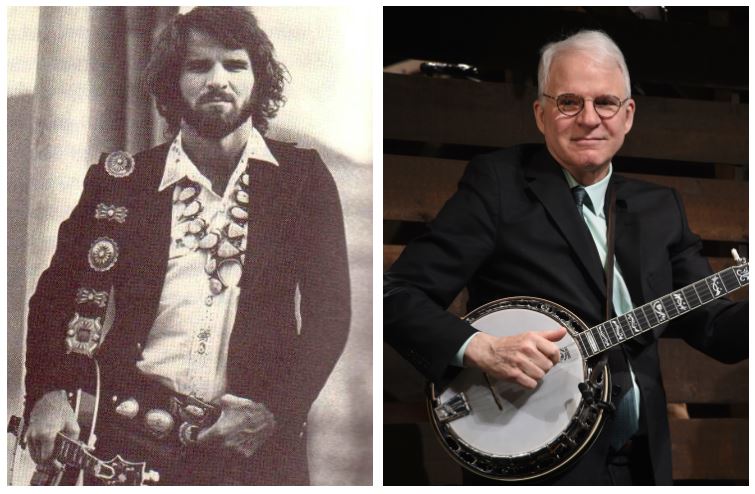 We'll be honest: Steve Martin has never exactly looked young. But in all his years as a comedy legend, he's also never really looked like he got older.
The stand-up comedian/actor/musician has been making fans laugh since the 1960s. As early as the '70s, he started to go gray — and that may be the key to him looking as though he hasn't changed at all since.
Next: This bombshell actress is still on (St. Elmo's) fire.
10. Demi Moore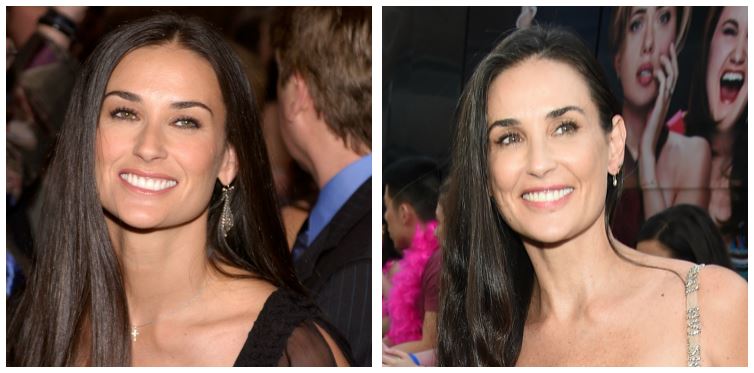 Not many actresses can claim a Hollywood career that spans four decades. But Demi Moore is one of them. She got her start as an actress and model at the age of 16. Fans watched her grow from a beautiful young girl into an equally elegant lady.
Now, the St. Elmo's Fire and A Few Good Men star is in her mid-50s. But she could still pass for the 20-somethings she used to play in the movies.
Next: This Oscar-winner is Still as beautiful as ever.
11. Julianne Moore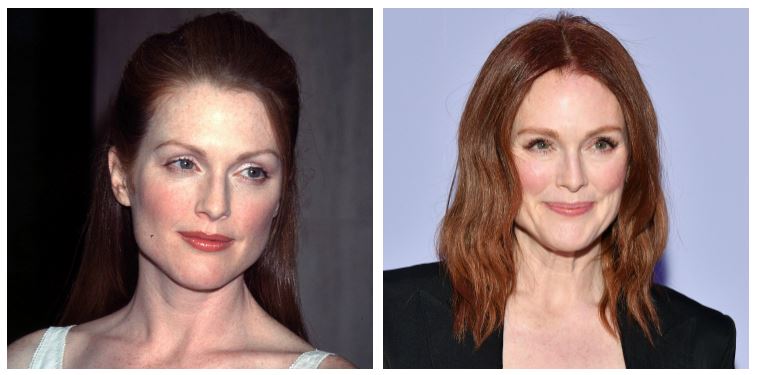 From The Big Lebowski to Still Alice, Julianne Moore has one of the most diverse and fascinating filmographies imaginable. She's built a stellar reputation as a versatile performer, though it took her years to become a well-known star.
Moore, now in her late 50s, has never been afraid to take a risk where her projects are concerned. And her resume spans all genres.
But one aspect of the Oscar-winning actress' star power has remained constant: her remarkable beauty.
Next: This supermodel must have some amazing beauty secrets up her sleeves.
12. Naomi Campbell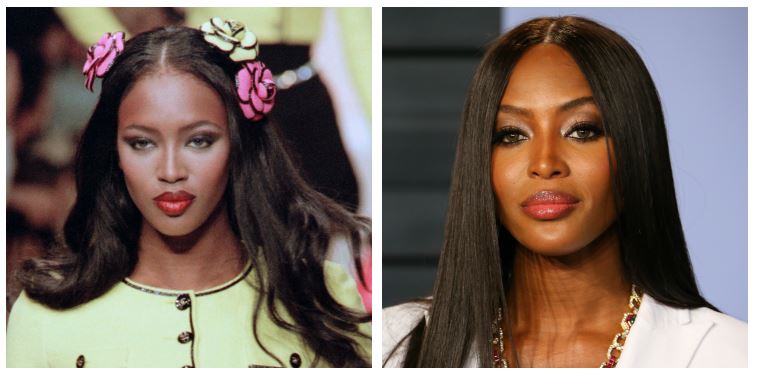 There are only a handful of women who can say they were one of the original supermodels. Naomi Campbell is one of them. Like her compatriots, her rise to fame in the '90s was a result of her astonishing beauty. And, to be fair, none of the women who graced our magazine covers more than two decades ago look bad today.
But Campbell, who's in her late 40s now, still looks like she could easily command a runway or be the face of a glossy high fashion campaign.
Next: This iconic actress' iconic grin hasn't faded one bit over the years.
13. Julia Roberts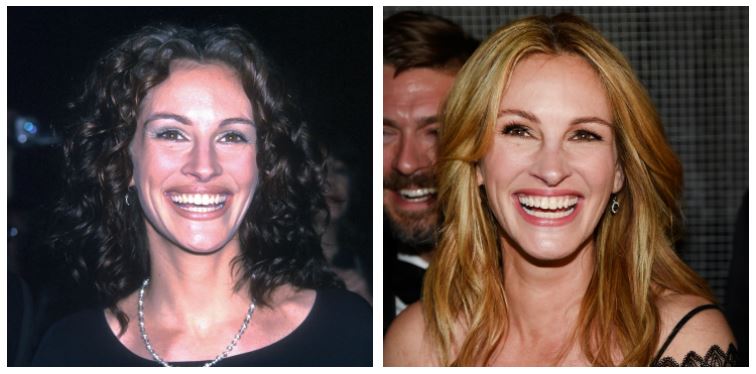 Julia Roberts didn't just become America's sweetheart because of her beauty. Her powerhouse acting abilities and undeniable charisma also helped make her one of the most famous people in the world in the early 1990s.
And in the three decades that have passed since Pretty Woman made her a household name have only proven that she deserved that title. She has, at every turn, remained graceful, funny, unique, and drop-dead gorgeous.
Next: Mama always said this Oscar-winning actress was stunning.
14. Sally Field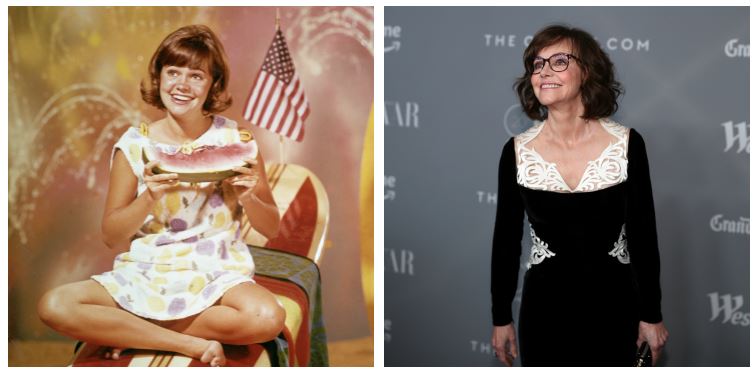 At 18 years old, Sally Field won the titular role in Gidget. The actress' whole life changed — and over the next several years, she would go on to have one of the most lauded careers in Hollywood history.
Now 70, Field is still turning in powerful performances and charming audiences around the world. Sure, she could no longer pass for a teenager.
But Field's gorgeous appearance is all the more impressive when you consider the fact that she's been under a harsh spotlight for more than 50 years.
Next: This beloved actress must have more than just basic instincts when it comes to her beauty regimen.
15. Sharon Stone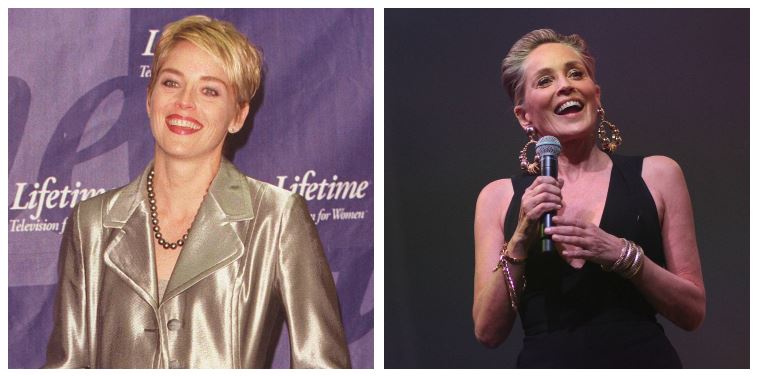 The name Sharon Stone is synonymous with glamour. Thanks to her sultry performances in '80s films like Total Recall and Basic Instinct, she gained a reputation as being a tried and true sex symbol.
Stone took a break from the spotlight for a few years. But, now in her 60s, she's still positively radiant — and finally ready for a comeback.
Follow Katherine Webb on Twitter @prufrox.
Read more: 10 Actresses With the Most Box Office Power
Check out The Cheat Sheet on Facebook!