'Pose' Season 2 Episode 9: Blanca Found Love During A Girls Trip To The Beach
Previously in Pose, Candy (Angelica Ross) unexpectedly passed away, creating an unfulfillable void in their ballroom community. Additionally, Angel (Indya Moore) and Lil Papi (Angel Bismark Curiel) had to get their own place, and Damon (Ryan Jamaal Swain) moved out to pursue dance. Blanca (Mj Rodriguez) also had a falling out with Pray Tell (Billy Porter) after he hooked up with Damon's ex, Ricky (Dyllon Burnside), and has been fighting the landlord for her salon since the day she opened.
Therefore, Elektra (Dominique Jackson) took Blanca, Angel, and Lulu (Hailie Sahar) on a much-needed vacation to the beach in Pose Season 2 Episode 9. Keep reading to find out how Blanca may have found love during the girls' trip.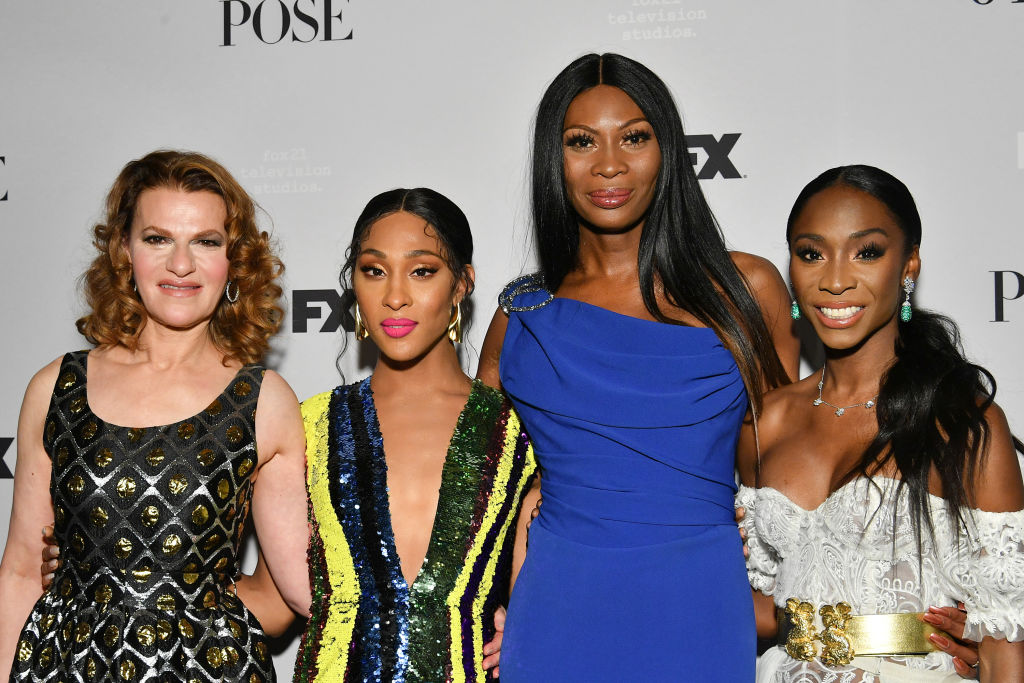 Elektra has a plan to get away from the heat
It's in the middle of a scorching New York summer, and Blanca's salon caught on fire. Even though the firemen claimed it's because she had flammable materials in her salon, she knew her landlord, Frederica Norman (Patti LuPone), was behind it.
On the other hand, Elektra had an extremely wealthy client who enjoyed isolation and also owned a beach house. So, when Elektra, Lulu, and Angel gathered at Blanca's house to complain about the heat, while Blanca griped about the salon, Mother Elektra came up with the idea to go on a girl's trip to the client's beach house. 
Blanca almost drowned in 'Pose' Season 2 Episode 9
The women hit the beach, and Angel admitted she's scared of water because she doesn't know how to swim. Blanca also said it was the first time she's ever been to the beach, and wanted to get her feet wet. So, she and Angel walked into the water, where Angel promised her mother she wasn't doing drugs anymore.
Blanca believed Angel but told her to stay with Lil Papi and begin having children so she can be a house mother. Back on land, Elektra admitted to Lulu that she missed Candy and wished she were there. Elektra also opened up and said she regretted not properly saying goodbye to the late Ferocity house mother.
While wading in the water, Blanca got swept up in a wave that took her out farther than expected. The lifeguard, played by Hamilton's Austin Scott, rescued her and then began giving mouth-to-mouth resuscitation. All the girls, including the lifeguard and Blanca herself, instantly felt the connection.
The girls enjoyed a memorable evening on the town
Also in Pose Season 2 Episode 9, they couldn't find any alcohol inside of the beach house. Therefore, they decided to dress up and enjoy a nice evening dinner. Once they arrived at the swanky restaurant Angel called "boujee," the other guests stared at them while the host, who held a disgusted look on her face, sat them.
Because everything was on Mother Elektra, everyone ordered all the food and libations, they wanted. After Blanca claimed she had to use to the restroom and excused herself, a guest at the restaurant walked up to their table and said the girls were being too loud.
Elektra then asked the woman to clarify why she had a problem with them, and she admitted it's because she "knows a man dressing up as a woman when she sees one." Never one who is short of words, Elektra promptly stood up and read the woman, even taking a sip of water during her rant so her mouth wouldn't get dry.
On the other hand, Blanca found the lifeguard, and he introduced himself to her as Adrian. He also invited her for a walk on the beach after dinner, to which Blanca eagerly accepted. Once she shared the good news with her friends, they warned her to be careful. Elektra gave her a switchblade, Angel lent her mother her, or Lil Papi's, brass knuckles, and Lulu had Blanca take her taser.
None of the weapons were needed as they had a beautiful and romantic date which ended with them making out. Even though Blanca had no expectations, Adrian called and left her a voicemail, saying he was already thinking about her.
Watch Pose Season 2 finale Tuesday, August 20, at 10 P.M. EST on FX!