'Power Book II: Ghost' Fans Are Losing It Over Lorenzo Tejada Season 2 Theory
There are still a few months to go until the return of Power Book II: Ghost, but that hasn't stopped fans from speculating over what could happen. The latest bit of Internet sleuthing has some people convinced that Lorenzo Tejada will get out of prison. A set photo shared on Instagram by a TV producer and director sparked the theory, leaving fans in a frenzy about what might exactly happen. Will Lorenzo actually be released?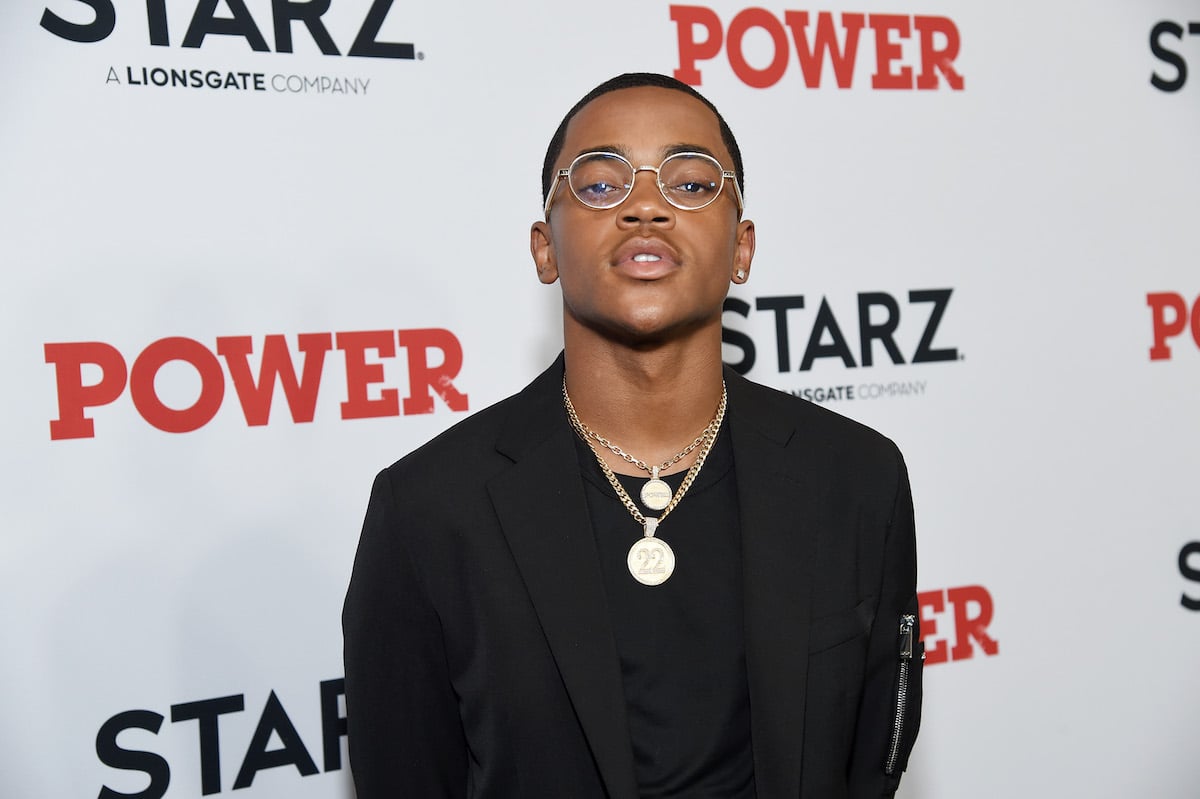 Lorenzo Tejada's storyline in 'Power Book II: Ghost' Season 2
Lorenzo, as viewers know, is serving a 25-year sentence for murder. Monet Tejada has taken over the organization for him, but Lorenzo doesn't always agree with her methods. According to TVLine, there will be increased tension between them in the next season of Power Book II: Ghost.
Lorenzo's logline for the season reportedly says he'll discover "secrets Monet has been keeping from him — and a conflict grows that threatens to split the Tejada family in two."
Asked for more details about season 2, Berto Colon (Lorenzo Tejada) told Tea With Tia he thinks there will be a "nice of elevation of action."
"Like, you'll see this kind of family conflict and this ordeal with Tariq," he continued. "And you'll see a lot of the inner workings of the Tejada family, and there's gonna be a lot of conflict for sure, I think. That struggle for control is a big part of what's coming next, I think."
Fans have a theory about Lorenzo Tejada
As it currently stands, Lorenzo still has several years left of his sentence, but some fans think he'll get out early. The rumor started after TV producer and director Bart Wenrich posted a set photo to Instagram of a man believed to be Colon. The man can be seen sitting in a car as someone reaches in to pass him a duffle bag. "Here we go #powerbook2ghost," Wenrich wrote in the caption, tagging Colon in the post.
Talks of Lorenzo's potential release soon started spreading around the Internet, especially after the YouTube page Movie Bot shared the theory.
"Cane said that Lorenzo can get out on parole, so that might be the how they release him…" one person wrote under the video.
"Lorenzo definitely gonna get released just like Kanan (Power S1) and Teresi (Power S5). We need to see him getting his hands dirty with a straight cold blood murder 🔥🔥🔥," read another comment.
"I think he will get released at the end of season 2," said a third comment. "It'll be a surprise to Monet and the kids. It also seems that Monet and Lorenzo will have problems while he is in the inside so the smart thing to do is to not tell Monet he is about to get out."
But others weren't so sure.
"Could be a flashback sequence," one fan said, while someone else argued, "I think he's just getting furloughed. Him being full on released takes away the whole Queen pin concept they have brewing in Power Book 2 & 3."
Find out when 'Power Book II: Ghost' comes back on
Fans will be able to see what happens when the show returns. We're still waiting on an exact release date, but we know the show will return to Starz in November.