'Power Rangers' Movie Reboot: OG Green Ranger Shares His Thoughts
There's no reason for '80s kids to reap all the benefits of cinematic reboots when '90s babies need love too. Power Rangers fans of all ages can celebrate, because the franchise is getting another revival.
For those of you who are hoping to see the morphin' team suit up for another fight in a feature film, your wish could be granted. Something's brewing in the Mighty Morphin universe and even the rangers have their opinions.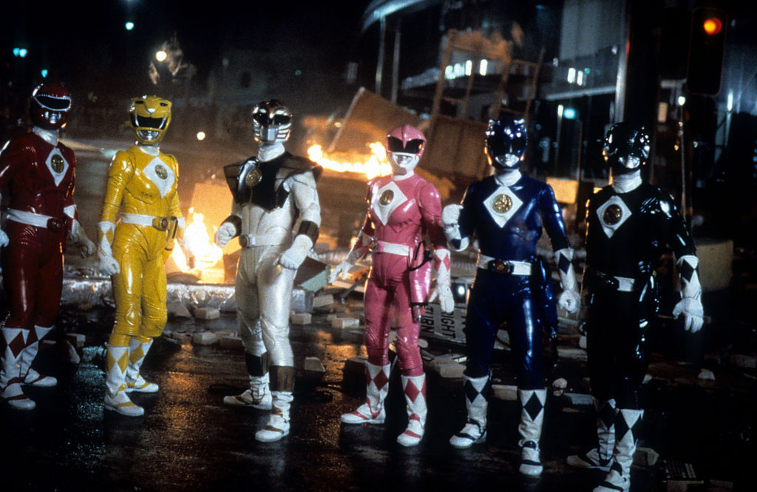 New 'Power Rangers' movie in the works
The Hollywood Reporter dropped the news that Hasbro and Paramount are partnering up to develop a fresh saga for The Mighty Morphin Power Rangers. According to THR, Jonathan Entwistle is in discussions to helm the project about the masked action heroes. Entwistle is the director behind Netflix's The End of the F****** World, a dark teen dramedy based on a comic series.
Per The Wrap, this new movie will play around with time travel and have kids from the modern era go back to the '90s, placing them in a situation where they'll need to find a way back home. This would be the second film in recent years, with the first being released in 2017 by Lionsgate and Saban. While many fans loved it, it was considered a box office flop.
The original 'Green Ranger' shared his thoughts
Power Rangers of past incarnations caught wind of the reboot news and Jason David Frank—who played the Green Ranger in the 1993 version—is excited and has own ideas for the film. He posted this message on Instagram:
"Let's just put Lord Drakkon in the film that will sum it up haha !!!! #theycouldvebeengods #drakkon because any ranger can be crossed back through the boom comic universe. I don't get why they don't use an easy formula… A proven one"
Frank was referencing the Boom! Studios comic book series which spun off from the Mighty Morphin Power Rangers. He thinks there's enough source material to loop in Lord Drakkon and some original rangers.
In addition to Frank, Ludi Lin, the former Black Ranger, also responded positively to hearing about the reboot. He sent out a tweet saying, "Amazing news! Another chance to embrace a DIVERSE TEAM of HEROES! I'm a fan!"
What fans think of a new movie
The announcement is drumming up discussions among fans about how the plot will be shaped. Some want to see a new story sourced from Power Rangers Zeo or the original Mighty Morphin, and others just want a sequel to the 2017 film.
Many Power Rangers devotees love the idea that there will be a '90s throwback and see it as an opportunity to work in rangers from the Power Rangers Time Force season. There are multiple TV seasons and Power Rangers teams to choose from, but what fans want most is fun, action, and diversity.
With Entwistle at the wheel, the hope is he and his head screenwriter create an edgy, humorous story with a dark twist that entertains kids and adults alike. Teen drama is in his wheelhouse, but Power Rangers is a precious commodity to its fans, so they want a reboot done right.