'Power' Season 6, Episode 5 Death Leaves Fans Upset
Time and again, we've seen people fall on Power, leaving fans feeling puzzled, indifferent, or angered over a loss. Time and again, it's become harder to root for anyone on this show or to find a character who's likable.
Egos are out of control, and so are the dumb decisions. In this season of snitches, feds, heartlessness, and disloyal associates, no one was really safe in the fifth episode of season six.
With the beef between Tommy and Ghost intensifying, Tariq's naïve thirst for the drug game, and an active federal investigation, stakes are high for everyone. This episode has everyone in their feelings about one particular character who many are sad to see go.
Today's recap will be a condensed version of events, but if you have not watched King's Gambit, do not read any further, and do not read anything on social media. Fans are collectively mourning online. Spoilers ahead!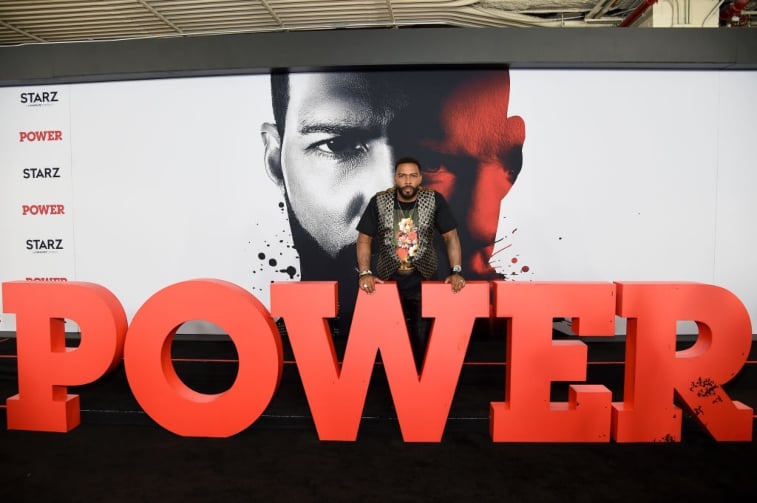 Everyone is set up
The episode kicks off with Tariq and Effie playing chess, and here, we learn that she's a mole after she sends a text to an unknown number saying that she thinks the competition is out of product.
Things really get rolling when it cuts to Saxe blackmailing Dre again by taunting him with his baby, but it gets cut short when he gets called back to the office. His scheme starts to unravel when Warner finds out about the botched operation where he tried to catch Ghost killing Maria.
Because he's so bright, Saxe is forced to reveal that Ghost bribed Maria, Dre is his informant, and Proctor's ex-wife is/was an informer too. Warner tells him she's dead. Shocked, he then offers to ride along to Proctor's house so he can covertly retrieve that unicorn surveillance device.
Proctor, at home with his child and cousin, is confronted by Warner and Saxe. He's told that Maria Suarez is testifying against James/Ghost. Saxe sneaks to the back of the house and gets the device.
Things flip back to Tariq who decides to cut the product he owes Vincent with aspirin. While he's bottling everything in his school's AV room, Effie is watching him from the shadows. He later delivers the fake pills to Vincent.
Proctor is in a hard place
Proctor visits Ghost about Maria and says he needs to kill her, or everything will fall apart. Ghost tells him to leave. On his way home, Proctor is stopped outside by Saxe who confronts him with the recording of Lindsey dying.
Saxe attempts to blackmail him and wants to know who killed Angela. He tells him truth: it was Tommy.
This whole conversation with Saxe sends Proctor into a panic. He tells his cousin EVERYTHING, including the fact that he threw away the laptop that could get Tommy and Ghost in trouble.
His cousin, Benny, suggests they leave town rather than talk to the feds, but Proctor wants to figure it out, even after Benny offers to kill Tommy and Ghost.
He doesn't want to testify against Tommy (or Ghost), but he's thinking about his daughter. Benny gives him a gun for protection. Remember, Proctor has been protecting both of his clients this whole time.
He goes to Ghost, asking for a place to stay because he and his daughter need protection from an imaginary client named Igor. After some back and forth, Ghost relents.
Blood spills, Tariq is double done
Tariq is expelled after "someone" called in an anonymous tip about drug dealing. Tasha has to take him home (to the penthouse) and he gets into an argument with Ghost about selling.
Ghost's house is full, and in Raina's room, Proctor tries to reassure his daughter that he'll be ok. He gifts her a locket with a small chip in it that we know is an "insurance policy."
Elsewhere, Tommy is off to kill Maria Suarez. He hides in the closet when she walks into her safehouse with Saxe. Thanks to the genius Saxe naming other witness names, Tommy learns Proctor is turning on him. Saxe leaves, he kills Maria.
He finds out that Proctor is staying at the penthouse and then calls Tariq to tell him to leave the door unlocked and to get out of the house. After ensuring his Dad isn't the target, he moves.
Tariq hears Proctor's daughter crying and realizes someone else is there. He convinces her to leave to get some hot chocolate, but they don't tell their parents. The door is open.
With no one home except Proctor, Tommy creeps in and starts spraying the place with bullets. Proctor, carrying his brother's pistol, shoots back and is trying to get away. He frantically searches for his daughter as Tommy reloads. He calls her and learns she's out, and they both sound scared.
He warns her not to come back and instead go to her uncle's. Tommy bursts into the room, and as he raises the gun to kill him, Proctor says, "This isn't over." Tommy shoots him multiple times. Rest easy, Proctor.
The show doesn't end there, because Tariq gets snatched up by Vincent over the fake drugs. He makes Tariq call his father to come "pick him up" and sends Tommy a text too.
Arriving separately and clueless they're walking into a trap, they show up to meet Tariq. Vincent walks out and demands $2 million in exchange for Tariq's life.
Final thoughts? Fans are sad to see Proctor go, with many saying they're officially done with Tommy. People have questions about cameras not being at Maria Suarez's safehouse or Ghost's house. It's 2019 and surveillance is Saxe's friend.
Tasha, who also decides to jump into the drug game herself in this episode, looks a bit hypocritical. Next week, the trio of Tommy, Tasha, and Ghost will need to form an alliance to try and get Tariq.