'Power' Season 6: Fan Predictions For the Final 5 Episodes
It doesn't matter if you haven't seen the mid-season finale Power yet, because everyone is talking about the final scene with Ghost. The whole "Who shot J.R.?" vibe of the Nov. 3 episode has taken over fans' thoughts and many are trying to put together what they saw and what will happen next. Why? Because there are weeks to kill before the series returns with its last five episodes.
Right now, viewers are positing how Power will wrap things up by using their powers of deduction and hints from interviews past. Executive producer Curtis "50 Cent" Jackson and showrunner Courtney Kemp have been dropping breadcrumbs about how these characters will land, but how will things look at the end and moving into Power Book II: Ghost? Here are some fan theories.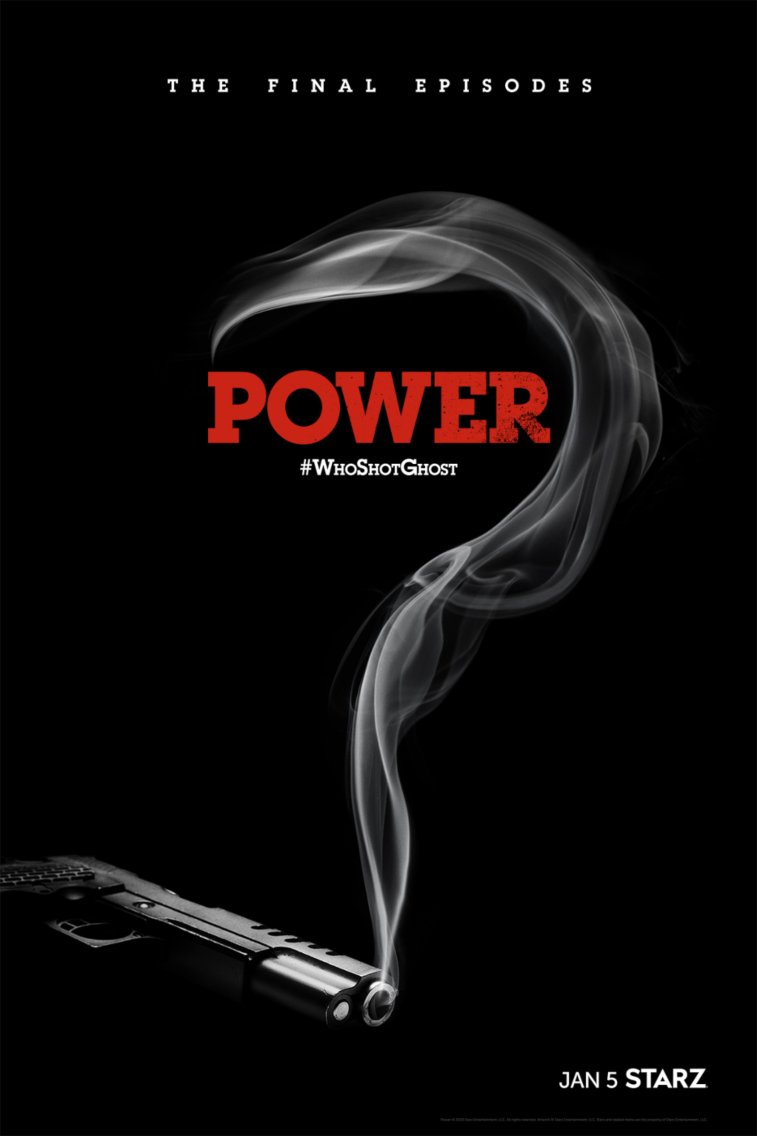 Tariq will still be standing
We know he's one of the show's least favorite characters, but Tariq is also one of the top suspects for Ghost's shooting. The kid does not like his father and has been seeking ways to justify assuming a gangster lifestyle while alienating Ghost in the process. Fans think he'll wind up ascending the street life ladder come January and follow in the footsteps of Kanan, Tommy, and Ghost by the end of the finale.
What supports this theory? During an appearance on Good Morning America in August, 50 Cent said that viewers will see Tariq grow up by the end of the show and in Power Book II. There it is.
Remember in the streets and to the feds, Ghost is basically a faceless kingpin. The name can be up for grabs too.
Ghost really is dead
First things first. Let's address the fact that Kemp stated Ghost will definitely be in the last five episodes. A few fans on social media note that Kemp also stated the final five are based on the film, Rashomon, which points to an interview she did with TV Line. In that movie, a man is murdered, but the story then unfolds by showing the actions and perspectives of each suspect before the big reveal at the end.
Power can be stretched out in the same manner, and in case you missed it, Kemp said on Power Confidential that episode 10 was all told from Ghost's perspective. In January, the suspected shooters' movements will be put in the spotlight and viewers will see what each was really doing in those moments through flashbacks. With that said, it's totally plausible for many fans that Ghost is D-E-A-D.
Ghost lives, but in a coma
The final prediction has to do with Ghost being alive while the other characters scramble to figure out who to trust and who to kill. Whether he wakes up or not by the last episode, he'll no longer be a political candidate, and Tate takes his place. Additionally, if he wakes up and recovers, he and Tommy start running the streets together again.
Some fans think Ghost will experience some sort of dream sequence while stuck in a coma as the rest of the story unravels. But the other characters are intertwined. Tasha killed Tommy's woman. Tommy killed Paz's sister. Dre is disloyal to everyone, and that could play out with Tariq and Tommy.
Rodriguez is just as confused as Saxe but might eventually piece everything together. Will all these truths finally come out? More will die and/or go to jail before the final curtain drops.
Power returns to Starz on Jan. 5. Don't miss!