The Powerful Way That 'Wynonna Earp' Fans Changed Season 4
Many of the best series, despite critical acclaim and fan adoration, have gone faced cancelation or other obstacles at some point in their run. Such was the case for supernatural Western Wynonna Earp, which has proven to have a passionate and dedicated audience.
At San Diego Comic-Con in 2019, creator Emily Andras and some of the cast gathered to celebrate Season 4, and reveal how "Earpers" have affected the series moving forward.
Wynonna Earp has aired for three seasons 
The TV series, which airs on Space in its native Canada and Syfy in the U.S., has been on the air since April 2016. The first season was the only one to consist of 13 hour-long episodes, while the following two had 12 episodes each. 
Wynonna Earp quickly became a cult hit and was especially loved among the Comic-Con crowd, where it made its debut in 2016. The second season was announced at that convention, while the third and fourth season renewals continued the tradition at the 2017 and 2018 events.
The fourth season was delayed
Though the upcoming fourth season was announced in July 2018, no news was heard for over six months. Then, in Feb. 2019, reports began to surface that IDW Entertainment, the show's production company, was having financial troubles, and production had been delayed.
This announcement brought about a wave of fan and media participation in order to get Wynonna Earp back on track. There were petitions signed, columns written, and even billboards Times Square in support of the series.
On July 2, 2019, Earper dreams came true: Wynonna Earp Season 4 will resume production this year, with an estimated release date in Summer 2020.
What will Wynonna Earp Season 4 be like?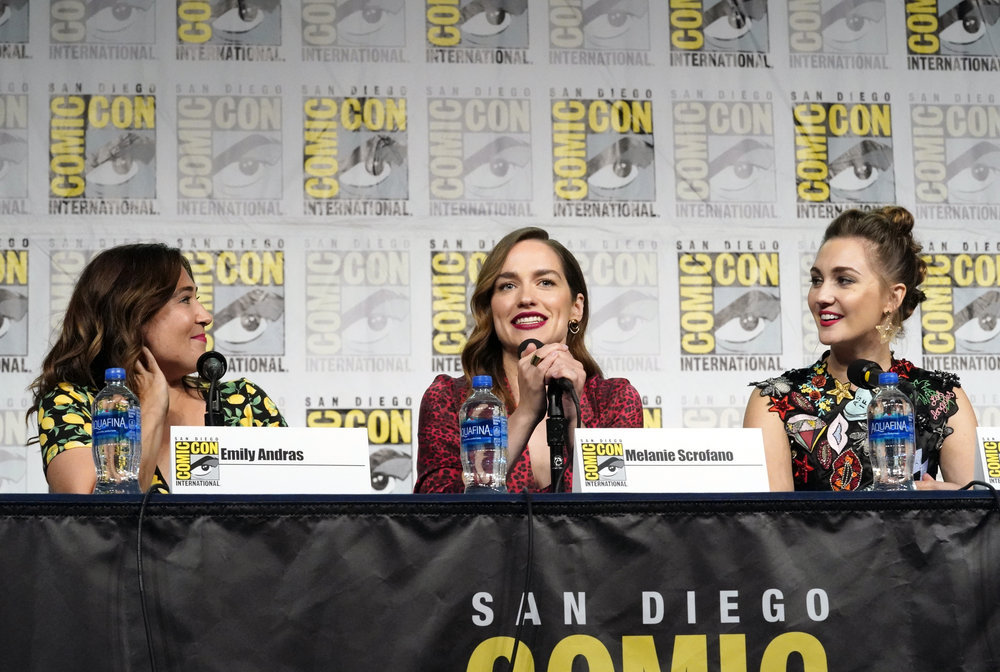 Will the story be the same as if there hadn't been a break in pre-production? "I hope so," said Andras. "I'm hoping these guys are in it, for one thing," she continued, gesturing to the panelists beside her.
"I've said this before but, you know, showrunning is really a 365-day a year job just because you're figuring out what the story is, you're producing the story, you're editing it, and then you're promoting it when it airs." 
"So in a weird way, this breather was interesting because it really gave me a chance to remember what makes the show so special to people and what people love about it and just think about that. So I'm hoping to just make it the Earpiest of all Earp seasons that ever Earped," Andras finished, to cheers from the audience.
The fan response may have changed the course of the series
After seeing the fan reactions and the power of the campaign that came out of the uncertainty surrounding Wynonna Earp Season 4, Andras has said she is planning to add "themes of resistance and empowerment," to the upcoming season.
"Not to get too political, I feel like there's a lot of people feeling like they're part of a resistance right now. And I think that's very indicative of what our show stands for." 
She continued, "So, ironically, I think we were already going down that route. There were going to be things to resist and things to fight back against and knowing who's on your team and deciding what's worth it. I just want a poster for Season 4 with all of your beautiful faces that just says 'Fight.'"