Predictions for 'Harlots' Season 3
Harlots has shocked fans of late with a series of deaths no one expected. It has many wondering where the show will go from here. Will Margaret Wells (Samantha Morton) stay in London with her family or will she flee to safety in America with her husband? Will the Wells family stand up to the rest of their enemies? With more episodes to come, hopefully some questions will be answered after all the trauma over the last few weeks.
*Spoilers Ahead*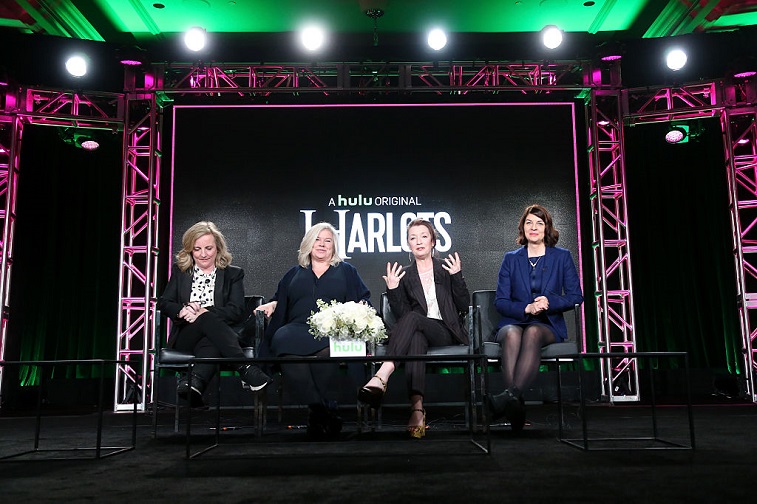 Will the Wells family learn who really killed Charlotte?
Charlotte was thrown from the balcony by Hal Pincher (Ash Hunter) in a surprise that shocked fans everywhere and left members of the Wells family in mourning. In the episode after Charlotte's death, it becomes apparent that everyone thinks Lydia Quigley (Lesley Manville) killed Charlotte, as she was there that night and is her mortal enemy. The Wells family will certainly learn the truth soon enough.
Emily Lacey diverts suspicions
Emily Lacey (Holli Dempsey), who somehow knows her man Hal had something to do with it, tries to take suspicion off of him. At first she throws the blame on Quigley and tells the Wells women that she saw her leaving the house that night. She hopes to take blame off of the Pincher brothers. Lacey loves Hal and is desperate to better for circumstances. She is clinging to him to rescue her from her life as a harlot. Will she finally learn the truth?
Will Hal learn of his brother's death?
In the latest episode, Isaac Pincher (Alfie Allen), Hal's brother, is killed by Nancy (Kate Fleetwood). He is gunned down after a money exchange goes very wrong for him. He was trying to pay off Emily Lacey to leave his brother alone once and for all. Little did he know that she would involve Margaret and Nancy. Hal is sure to find out at some point that his brother is missing. He isn't the type that is just going to give up, especially after they have just purchased land in America from Margaret's husband.
Alfie Allen liked that the show was led by all women
Mashable SE Asia spoke with Allen about his role in Harlots and what attracted him to the series unlike any other. "But one of the things that attracted me towards the show, not so much the character creatively but Harlots itself, was it's helmed exclusively by women, female writers, a female lead cast," explained Allen. "It's not something that happens that often. So to be a part of that is great. I think that's what the show is about, those positions of power, and there not being such a gender bias in those positions of power."
Will Lydia Quigley finally get her due?
Quigley has been a hated member of Harlots since the show first began. This season has shown a different side of her however, one of compassion and kindness. She escaped Bedlam with her adopted daughter, Kate (Daisy Head), and is determined to make it back to the top. It doesn't look like Quigley will be getting her due anytime soon, as she is slowly claiming the rings of the social ladder once more. Mrs. May has died and Quigley has taken over all of her assets. Her luck changed completely overnight, but she isn't stopping there. She is determined to get her house on Golden Square back, and she will.
Harlots still has a lot of questions left to answer this season. Fans will have to keep tuning into Hulu on Wednesdays to see the latest episodes.